Award-winning winemaker Sarah Crowe named first female chair of judges at 2018 Hunter Valley Wine Show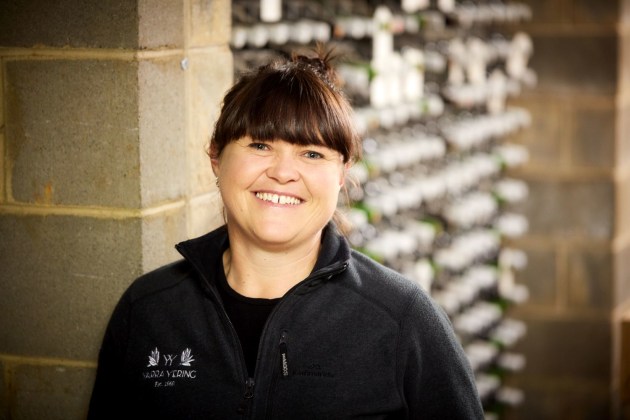 Yarra Yering winemaker and James Halliday 2017 Australian Winemaker of the Year, Sarah Crowe, has been named the first woman to chair the judging panel at the Hunter Valley Wine Show.
Considered one of Australia's oldest wine shows as its been held every year since its launch in 1974, this year's Hunter Valley Wine Show is set to take place on Friday August 24.
As chair of judges, Crowe takes over from PJ Charteris, who mentored her at Brokenwood in the mid-2000s when he was assistant winemaker.
Hunter Valley Wine Show president David Flynn is thrilled to have Crowe fill the position.
He says, "Sarah will bring a wonderful dynamic and balanced approach which will be amply supported by her in-depth knowledge of the Hunter's wines.
"Not only is she the 2017 Halliday Wine Maker of the Year, but perhaps more importantly, a person of great character and standing within the industry and we are thrilled to have her."
Amongst the experts joining Crowe on the judging panel is Corrine Mui. Based in Hong Kong, she hails from the Asia Wine Service and Education Centre and is the 'Wine Ambassador' for Wine Australia in Asia.
Amongst her accolades in the 2017 award for Best Educator by Wines of Germany and the 2018 Sake Ambassador by the Sake Sommelier Association.
Judging will take place over three days ahead of the Hunter Valley Wine Show, with Crowe and her three judging panels applying a stringent criteria to assess and test the quality of wines from the region.
During this time, each panel can sample up to 130 wines per day.
Using a fully integrated software system, judging and scoring is entered electronically making making results instant and indisputable.
Winners of the 2018 Hunter Valley Wine Show will be announced at the Clear Image Hunter Valley Wine & Tourism Association Celebrations luncheon on Friday August 24 at Oaks Cypress Lakes.