Australian pubs and clubs 'Let it Pour' for drought-affected farmers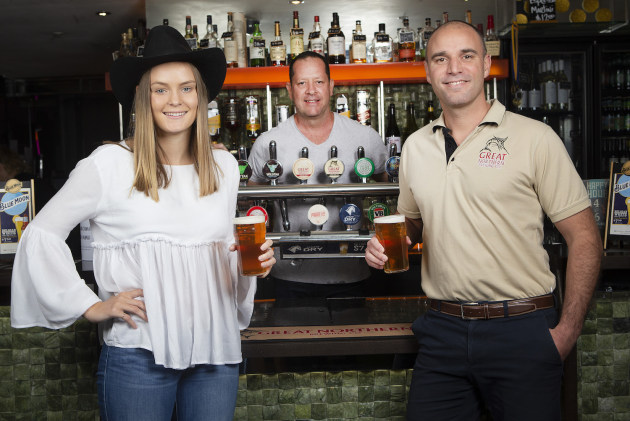 With New South Wales, north-west Victoria and eastern South Australia suffering under a record-breaking conditions, pubs and clubs from three states are doing their bit to help by holding simultaneous fundraisers for drought-affected farmers under the banner, 'Let it Pour'.
Supported by Great Northern Brewing Company, the Let it Pour campaign will run from Friday August 24 until Sunday August 26.
Great Northern will donate 1000 kegs to pubs and clubs across Queensland, New South Wales and Victoria, and the aim is to raise over $1 million for Australian farmers.
"We are a big part of regional Australia and are going to let it pour as communities rally together to help our farmers," said Great Northern general manager Mick McKeown.
"We expect pubs will join in the fun on the day. Some of our customers have been talking about bringing in local bands and hosting many other activities.
"Most importantly, people across the country should find a participating venue and go along to support our farmers."
Brisbane hotel, Criterion Tavern, was one of the first pubs to register for the Let it Pour campaign.
Pub owner Nick Kalaf says, "We are really proud to take part in Let it Pour and think it'll be a really popular event with our customers.
"We need to get together and help."
Various state branches of the Australian Hotels Association have voiced support for the initiative.
To get involved, pubs and clubs can register their interest in Let It Pour via their Great Northern sales representative.
All sales proceeds from the 1000 donated kegs will be given to the Drought Relief Fund, administered by Rotary Australia.