Australian Brewery shifts entirely to solar energy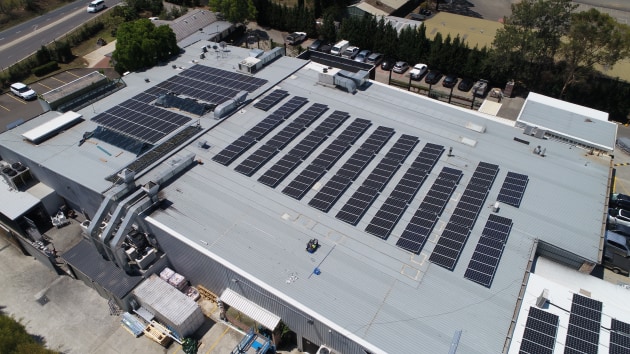 The Australian Brewery has upped its commitment to sustainable practices by unveiling its new solar energy initiative.
Recently installed on the roof of the north-west Sydney, craft beer brewery is 277 high-performing photovoltaic panels by Autonomous Energy.
These solar panels will allow the Australian Brewery to avoid over 112,000kg of carbon emissions every twelve months, and instead generate over 149,000kWh of electricity in that time.
Roughly equating to what 25 average Australian households would use in one year, this electricity will be able to power the entire brewing process.
Daniel Shaw, head brewer of the Australian Brewery, says, "We are passionate about creating Australian-owned, locally-brewed craft beer – but that also means caring about the impact that our process has on its surrounds.
"Solar energy helps us slash emissions and boost renewable energy, reducing the environmental impact of our business now and into the future."
By installing the solar panels, the Australian Brewery has expanded its dedication to renewable energy. Other initiatives the micro-brewery has put into effect are an extensive solar hybrid hot water system, waterless urinals, recycling of cooking oil, cardboard and containers.
The Australian Brewery was founded in 2010, and in the past eight years it has been awarded gold medals at the Craft Beer Awards, the Australian International Beer Awards, the Sydney Royal Beer & Cider Show, as well as the AHA Overall Hotel of the Year.
For further information, please visit the-australian-hotel-brewery.