Australia secures 'World's Best Sausage' at international butchers' competition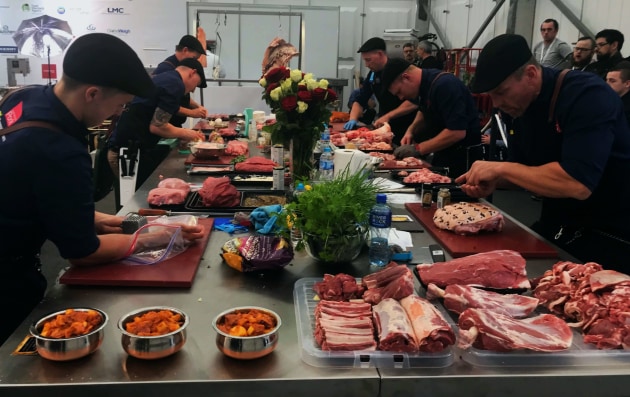 The 2018 World Butchers' Challenge has come to a close in Belfast with Australia's best butchers winning bronze over-all.
The Australian Steelers took out the awards for World's Best Pork Sausage, Best Gourmet Sausage and the Best Hygiene/Health & Safety in the world.
"This team has worked incredibly well on every element of the competition and we're just so delighted it's paid off," said team captain, Adam Stratton of Sydney's Tender Gourmet Butchery.
"We're so glad the judges recognised our efforts and I'm so grateful our team got this recognition."
The competition saw the teams compete in a three-hour test of preparation, skill and presentation where they were required to turn a side of beef, a side of pork, a whole lamb and five chickens into a themed display of value-added cuts.
"Our presentation today was all about the glitz and glamour of the red carpet and celebrating our skill, the produce and our craft," said Stratton.
Ireland took out the competition with New Zealand and Australia following closely behind.
"The results from the top five ranked teams were extremely close and the standard overall was exceptional," said head judge, Todd Heller.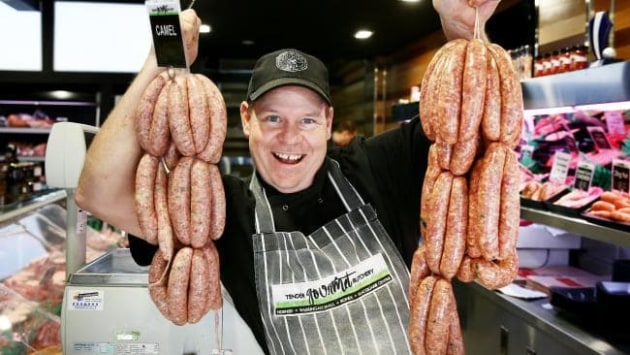 In addition, six butchers from all of the teams were named as the World Team. And from the Australian team, Stratton was selected.
"To compete with the best in the world was something truly special," said Stratton.
The Australian Steelers competed against teams from Brazil, Bulgaria, France, Great Britain, Germany, Greece, Italy, Ireland, New Zealand, South Africa and USA.
"We are thrilled to have grown the World Butchers' Challenge to 12 teams this year from four in 2016 and are focused on building an even greater World Butchers' challenge in 2010," said Heller.
And as to those sausages - "what exactly we put into our world beating sausages … well, that will always remain a mystery. I'm like Colonel Sanders with his 11 secret herbs and spices. The recipe will always remain under cover," said Stratton.
The World Butcher's Challenge took place on March 21.