Australia secures third Master Sommelier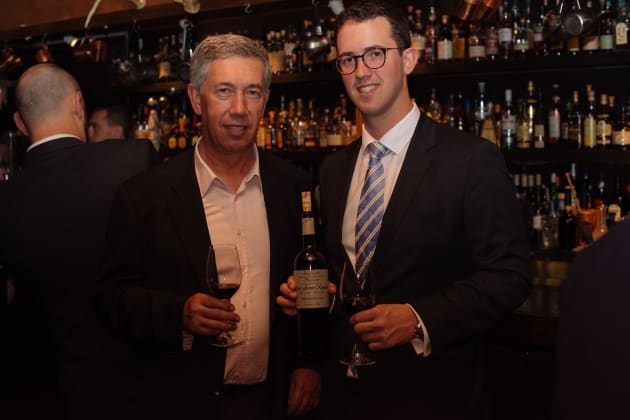 Cru Wines and Bootleggers director, Ben Hasko has earned the title of master sommelier. Only the third ever Australian to compete the Master Sommelier Examination, he joins the likes Franck Moreau (Merivale) and Sebastian Crowther (Rockpool Group) as having the right to put the letters MS after his name.
The examination is notoriously difficult. To be eligible, entrants must first graduate as an introductory sommelier, then certified sommelier, and then an advanced sommelier, before applying to be considered. Entrance to the final exam is also by invitation only. Since the Court's inception in 1969, only 236 have graduated and only six this year.
The average candidate sits the exam about three times. Hasko passed on his first attempt.
He says, "It is a pretty intense experience. There are three components to the MS diploma. If you pass one or two components the first time you try then they say 'the clock has started'. You then get two more attempts over the next two years to be successful in the remaining components. If you aren't, then you have to start all three from scratch. I am very fortunate to have achieved all three components in one sitting and I'm very honoured to have been awarded the inaugural Dom Ruinart Trophy in recognition of this."
Hasko was drawn to a career in wine despite a background in engineering. After completing his Wine and Spirit Education Trust Diploma, he got a job at Rockpool (Sydney) and then Vue de Monde (Melbourne).
"I really enjoyed being a sommelier," he says. "Not only discovering amazing wines for myself but learning how to read a customers palate, understanding what they want and will love - even when they sometimes can't communicate it themselves - and being a part of them discovering something new. This is what got me interested in starting to study for the sommelier exams back in 2011 and it was a natural progression that I ended up studying for both the Master of Wine and Master Sommelier at the same time."
"Both the Master of Wine and Master Sommelier exams are incredibly challenging but in different ways; one more academic and one more practical. However what impresses me most with both is how open everyone is to help. Whenever I have reached out to someone, they have always given so much time and knowledge to help me. It's like there is an unwritten rule that once you have reached the highest level achievable, it is then your role to help others get there too. The generosity of the wine industry never ceases to amaze me and I look forward to upholding this tradition."