Australia's top chefs "Say No" to unsustainable seafood in their restaurants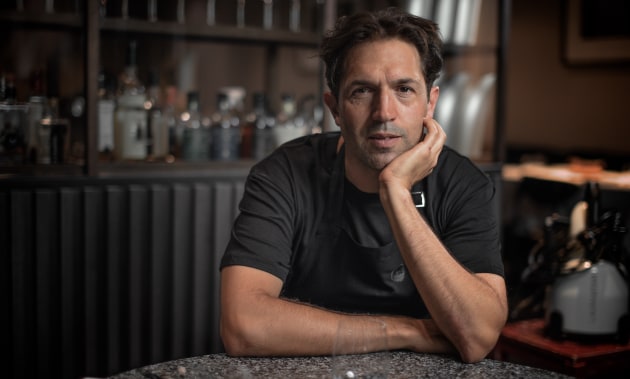 Unsustainable "red-listed" seafood will no longer be available at more than 40 restaurants around Australia now that they have signed up to the Australian Marine Society's Good Fish Project.
Fronting the project is ambassador Ben Shewry of Melbourne's Attica – the 20th best restaurant in the world according to the latest World's 50 Best.
"In my position as a chef, I have a big influence on what people eat and what other people cook because our restaurant is well known.  If I don't have have what I would call a clean menu - if I don't have best practice, the most sustainable menu I can have in terms of shellfish and seafood – then I am contributing to the problem," Shewry said in a statement. 
"The GoodFish project aims to build a community of chefs in Australia to come together to work on this problem. We have a moral responsibility. We need to understand the ingredients that we are cooking with, and no more so than what comes from the oceans."
Joining the pledge are Ben Devlin (Pipit), Alejandro Saravia (Pastuso, Uma, Farmer's Daughters), Alanna Sapwell (Arc Dining), Ben Williamson (22 Agnes), Thi Le (Anchovy), Charlie Carrington (Atlas Dining, Colours Kitchen), Mal Meiers (Subo), Alex Prichard (Icebergs Dining Room & Bar) and more.
The Sustainable Seafood Guide has three colour-coded classifications, where consumers and chefs are advised on green-listed "Better Choice" species, and to "Say No" to red-listed species and "Eat Less" from an amber list.
The guide assesses some 160 wild caught and farmed fish choices covering more than 92 per cent of the seafood consumed by Australians. 50 species are green-listed, 53 are amber and 57 are coded red for "Say No". 
Seafoods classified as red-listed by the guide include farmed Atlantic salmon, wild Balmain bugs, wild barramundi caught in Queensland and wild prawns caught on the east coast.
"The Australian Marine Conservation Society is independent science based organisation who's resources I've been using for the past 10 years to help me make informed decisions about our menu at Attica," Shewry said on Instagram.
"I've audited my menu and made a 100% commitment to only serve green-listed seafood. It's the least that I owe the sea after everything it has provided me."
The industry group Seafood Industry Australia hit back calling the campaign "bogus and scaremongering."
"Sadly, these chefs appear to have fallen for a 'good sell' by AMCS, rather than seeking out the true, peer-reviewed data," said SIA CEO Jane Lovell. 
"There is a free, easy-to-use app called 'SAFS – Sustainable Fish Stocks', which is based on data collected and reviewed by 135 of Australia's fisheries scientists. The SAFS app provides on-the-go access to true and correct information on the sustainability of Australian fish stocks," Lovell added.