Aussie semi-finalists for 2017 S.Pellegrino Young Chef revealed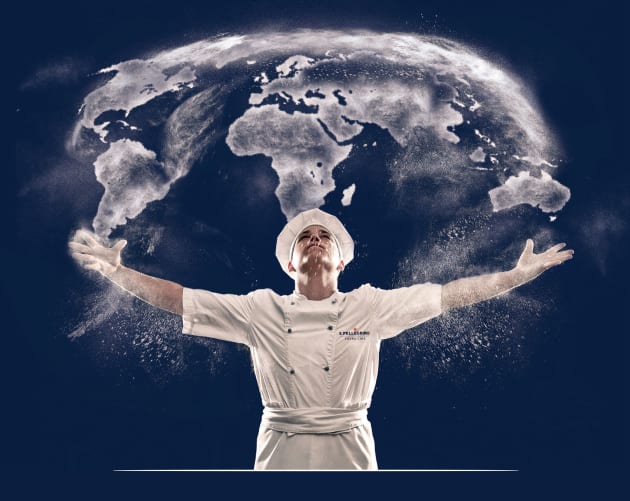 The S.Pellegrino Young Chef competition will once again take place next year. Thousands of chefs from over 90 different countries applied for the opportunity to take part, and to be involved in a unique program of culinary contests and sharing. The Australia-Pacific region has narrowed down its semi-finalists to a top ten.
Australia-Pacific's 10 selected semi-finalists include:
Matteo Toffano, Grossi Florentino (Melbourne)
Parveen Prasad, Intercontinental Hotel (Sydney)
John Rivera, Restaurant Lûmé (Melbourne)
Dario Manca, Pilu at Freshwater (Freshwater)
Zackary Furst, Ides (Melbourne)
Robert Fairs, Roots (Christchurch)
Mattia Aloisio, Masion Hotel & Spa at Werribee Park (Werribee Park)
Jason Kim, Sidart (Auckland)
Joshua Gregory, Exp. Restaurant (Newcastle)
William Mordido, Buko (Auckland)
The next stage of the competition will see the young chefs compete in Melbourne at the Crown College Culinarium with a judging panel made up of Christine Manfield (author and chef consultant), Scott Pickett (Estelle), Paul Carmichael (Momofuku), Andrew McConnell (Supernormal), and Jacques Reymond (L'Hôtel Gitan) evaluating their competition applications and signature dishes.
Those able to adhere to the five 'Golden Rules' of of the ALMA International School of Italian Cuisine, namely ingredients, skill, genius, beauty and message will go into the running for the local finalist selection.
Andrea Sinigaglia, general manager of ALMA, says, "It is the third time now that we have the responsibility to select the young chefs for the local finals, but we continue to be amazed by how much flair and passion for fine food these young talents possess.
"Having to select only ten semi-finalists for each region when you are presented with so many interesting applications is not at all easy.
"It is also our responsibility to accompany all candidates in a way that renders the competition realistic and highly educational.
"S.Pellegrino Young Chef is not only a chance to emerge, but also a moment of international encounter, exchange and sharing."
The winner of the Australia-Pacific contest will be reveal in December ahead of the grand finale in June 2018.
Each finalist will be assigned a mentor chef (a member of their regional jury), who will provide them guidance on how to improve their signature dishes and support them in their preparation for the international finals.
Leslie Hottiaux, founder and chef of Auckland's Apero Food and Wine, won the Young Chef Award for the Pacific region last year and went on to Milan to compete in the finals.
Hottiaux was thrilled to participate in last year's program. She says, "I feel very lucky to have participated in S. Pellegrino's Young Chef competition and to have been a part of an amazing global experience which builds a community within the culinary arts.
"For a young chef starting out, the event and support that comes with taking part is invaluable.
"Young chefs work hard the world over to build their resumes and skill sets, so to be recognised in an international event offers boundless opportunities."
For further information, please visit sanpellegrino.com.