Aussie cafe brand secures backing from US company that invests in Momofuku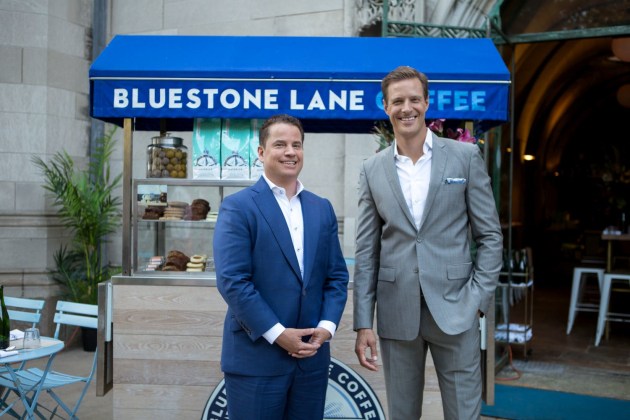 Founded by Australian Nicholas Stone, American coffee shop chain, Bluestone Lane, has announced that it has secured capital from US group, RSE Ventures, enabling it to double the number of stores and to expand globally.
Stone launched Bluestone Lane in New York in 2013 with the goal of bringing Australian coffee culture to the States.
As the same company that invests in David Chang's Momofuku restaurant brand (US, Canada, Australia), and dessert and bakery, Milk Bar (US), the RSE Ventures' investment will take Bluestone Lane from a 30-store operation in six cities to one with 60 stores across 10 cities.
The capital will also allow the cafe brand to further develop its consumer-packaged goods (CPG) and lifestyle business.
"This is a transformative investment for Bluestone Lane, which started from humble beginnings in midtown Manhattan, and the partnership provides an incredible opportunity to build a global lifestyle and hospitality brand and grow our CPG business," says Stone.
"We are humbled to be part of the RSE stable of brands and look forward to capitalising on their wealth of experience to bring our brand to the next level."
RSE Ventures co-founder and CEO, Matt Higgins, is pleased with the new partnership.
"The speed and efficiency with which Stone is scaling the business is truly incredible," he says.
"He's accelerating full-throttle, and that's why Bluestone Lane is winning in the most competitive market for cafes in the US."
The Bluestone Lane menu features a range of Australian-driven dishes and beverages, including avocado toast, breakfast grain bowls, flat white coffee, wellness lattes and gluten-free pastries.
The brand recently secured a deal with Whole Foods that will see its CPG coffee and juice offerings being distributed across the US grocery chain, and has partnered with not-for-profits, Library For All and the Foreseeable Future Foundation.