Appetite for Excellence announces 2017 national shortlist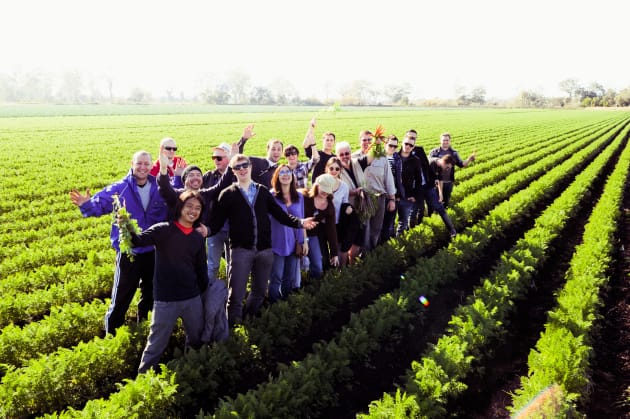 The nation has been scoured for young, talented superstars, and from a list of 27 up and coming chefs, waiters and restaurateurs, 16 have progressed through to the final round of this year's Electrolux Appetite for Excellence.
Competition was fierce, with the judging panel of industry experts having the tough job of assessing the applicants.
The young chef and waiter national finalists will now go on to take part in an all-expenses-paid, six-day produce tour of regional Queensland in mid-July.
The tour will begin on the Darling Downs at Kerwee Feedlot where cattle enjoy a stress free environment before heading to Oakey Abattoir to observe the processing of award-winning Oakey Angus Reserve beef.
The group will then take part in sausage making with Adam's Continental before visiting Rhodavale Pork to experience pasture-raised pigs near Gympie.
The tour will finish at Moolloolaba Wharf to visit fishers.
Joining the tour will also be the inaugural winners of the new Electrolux Appetite for Excellence competition open to the public - Walter Kennard and Emmy O'Neill.
The shortlist of the Electrolux Appetite for Excellence 2017 national finalists is below.
Young Waiter National Finalists
Andrew Gale (Grossi Florentino, VIC)
George Papaioannou (Sixpenny, NSW)
James Boden (St Hugo, SA)
Lara Graham (Wasabi Restaurant & Bar, SA)
Mia McIntyre (E'cco bistro, QLD)
Morgan Golledge (Blackbird Bar & Grill, QLD)
Richard Trezzi (Otto Ristorante, NSW)
Young Chef National Finalists
Adrian Hart (Bennelong, NSW)
Alanna Sapwell (Saint Peter, NSW)
Ben McShane (Kiyomi, The Star, QLD)
Charley Snadden-Wilson (Embla, VIC)
Josh Raine (Urbane, QLD)
Shui Ishizaka (Bennelong Restaurant, NSW)
Young Restaurateur National Finalists
Cam O'Keefe (Centra, VIC)
Dan Moss (Terroir Auburn, SA)
Erin Jordan (The Catbird Seat Bistro, QLD)
Thi Le (Anchovy, VIC)
For more information, please visit appetiteforexcellence.com.