Appetite for Excellence 2019 winners announced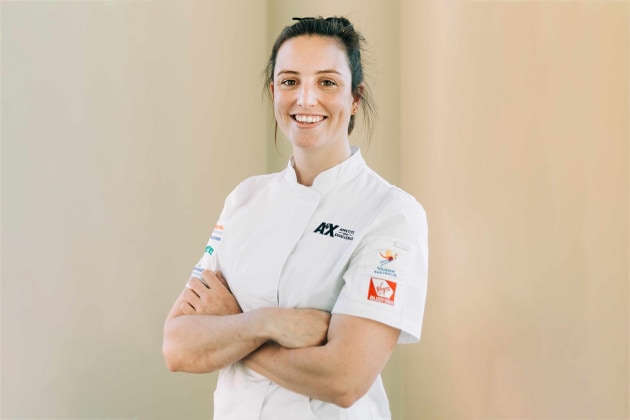 The winners of 2019's Appetite for Excellence Award were announced last night, and women from around the country dominated.
Now in its 14th year, the national awards program continues to attract the best of Australia's
food industry each year, to celebrate and nurture young talent and the future of the hospitality industry.
The 2019 winners tell a strong story about the high quality of hospitality talent in Australia. All three winners across the categories are currently working in restaurants outside of major cities, and of the five winners and ones to watch, four are female.
26-year-old Bianca Johnston, from Hobart gastro pub Tom McHugo's won best chef, a title that grants her the opportunity to stage in any restaurant she chooses in Europe, including flights, and $3000 to put towards accommodation and living costs during the stage.
Runner up and chef to watch was Anna Ugarte-Carral from Momofuku Seiobo.
Other winners included the Young Waiter winner, Olivia Evans, from Fleet in northern NSW, and the young waiter one to watch, Sophie Gitterle from Quay. Evans will take the same prize as Johnston, staging at a restaurant of her choice in Europe.
The young restaurateur winner was Luke Piccolo from Limone Dining in regional NSW, who has won $5,000 to invest in a business project approved by the Young Restaurateur judging panel.
The chefs, waiters and restaurateurs were judged by Jo Barrett, Peter Gilmore, Guy Grossi, Analiese Gregory, Luke Mangan, Dan Hunter, Martin Benn, Kylie Javier-Ashton, Phil Wood, Dan Puskas, Andrew McConnell, Danielle Gjestland, Lisa van Haandel, James Viles, Troy Rhoades-Brown, Richard Ousby and Marilyn Annecchini.
Of the judging process, Gilmore said: " There is definitely a system the judges use for scoring that covers things you'd expect like taste, presentation etc. But we also trust our instincts when it comes to choosing the winner. It's sometimes pretty obvious the young chefs that have that little bit extra - positivity, openness and passion."
"The most rewarding part of the program has been the access to the judges' feedback," says Johnston. "This has helped me to understand my strengths and weaknesses in cooking and made me aware of the type of food I want to cook."