Adelaide institution the Pot to rebrand as pasta bar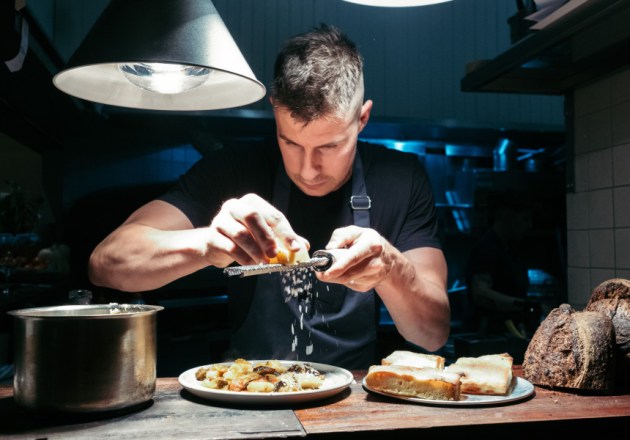 After 20 years, Adelaide restaurateur Simon Kardachi's the Pot will close, making way for a new pasta bar concept: Nido. 
The stalwart opened in Hyde Park in 1999 as the Melting Pot, a 35-seat fine diner that was in high demand. But despite the popularity, after 10 years Kardachi knew the market was moving towards causal again, and he rebranded it at the Pot, a restaurant with the same culinary aspirations, but a stronger focus on relaxed atmosphere and shared small plates.
Since then, Kardachi has added Bread & Bone, Maybe Mae, Osteria Oggi, Proof, Press, and Shobosho to his œvre, and a number of chefs have moved in and out of the head chef role at the Pot, including Adam Liston (now Shobosho) and Emma Caskill.
The current head chef Max Sharrad (formerly Shobosho) is now moving with the tide, taking the restaurant in an entirely new direction and putting pasta under the microscope. 
Sharrad's family comes from the north-eastern part of Italy, where the food takes influences from neighbouring Slovenia and Austria, evident in a typical potato and ricotta savoury strudel called strukli. The region is known for its potato gnocchi, ham and cheese filled pasta called bauletti, and many different types of breads made from wheat, rye and barely flours. It's also the home of prosciutto San Daniele.
Pasta will be made every day and turned into both home-style traditional and creative modern dishes. There will also be a daily fish, and a bistecca to be carved at the table. Pastries will also be baked every morning for breakfast.
The Pot's final service will be on March 31, before Nido opens on April 4.