A new Australian seafood ordering app has launched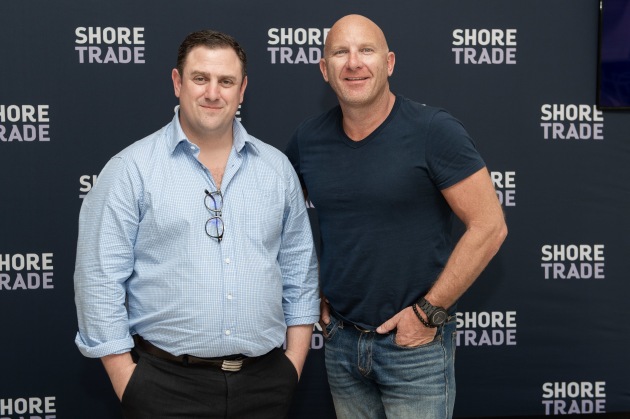 Shoretrade, a new online ordering platform for Australian seafood, has launched with more than 3,000 seafood industry suppliers and buyers banding together to disrupt how seafood is bought and sold in Australia.
The aim is to cut out the fishmonger middle man, increase produce transparency, and deliver seafood direct from the boats to buyer. 
The app, which took two years to design, is striving for fresher seafood for the chef and the Australian buying public, with more money going back to smaller fishers and aquaculture farmers. 
The app works by starting with the fishermen. "A boat catching fresh tuna from the deep waters of North Queensland can instantly upload what they've caught, including how much they want for the product (which can be calculated using provided market data) and the ability to upload photos to show off and verify the quality of their catch," Shoretrade founder Peter Manettas explains. The technology works even when the boat is out of internet range.
Restaurants and retailers can scroll through what's available and purchase the stock they need from the app, which the producer will then ship directly. 
"Our system seamlessly books cold chain freight in real-time – giving the ability to select from multiple shipping options, including air freight and road freight from multiple locations in Australia," says Manettas.
Although he's saying Shoretrade will phase out fishmarkets the way Uber "outdated [the] taxi industry", Manettas assures customers this won't be the end of traditional seafood retail. "It is simply a change to provide more direct trade in a country where transparency of where the seafood heralds from has been traditionally difficult to achieve," he says.
Chef and restaurateur Matt Moran is also behind the app, saying "Australians want to know where their food is coming from and they want to support their local farmers and fishers."
"Details like the catch name, catchment region, notes from the fisherman such as sustainability, and seller ratings can all be searched, allowing buyers to make an informed choice through supply chain transparency," he says.
ShoreTrade is available for to use immediately as a web app or via the Google and Apple app stores.