7-Eleven operators fined $335,664 for underpaying staff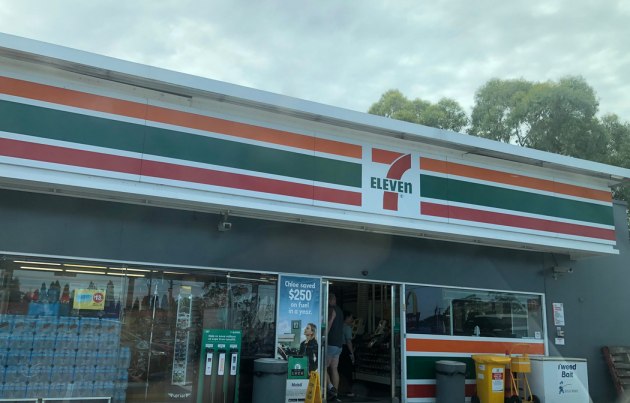 The Fair Work Ombudsman has announced that it has secured $335,664 in penalties against a Melbourne company that operated one 7-Eleven outlet and one restaurant.
The company was fined a further $145,800 for a migrant worker at an Ajisen Ramen franchise in the Melbourne Central shopping centre, while the company's director and the former 7-Eleven outlet manager have each been fined personally.
The Federal Circuit Court fined Xia Jing Qi Pty Ltd, which operated the 7-Eleven outlet until March 2017, $154,225 for requiring three international students to repay part of their wages in an unlawful cashback scheme.
Following the 7-Eleven underpayment scandal in 2015, Ai Ling "Irene" Lin, the former manager of the 7-Eleven outlet, tried to diguese the shop's underpayments by demanding thousands of dollars be paid back by the three employees.
The three workers, aged between 21 and 24, were originally told 7-Eleven would pay them through a payroll system, but then Lin specified a weekly sum for each to pay back via a safe drop box in the store, or to Lin's bank account.
After returning a portion of their wages, their regular hourly rate was just $8.53. The three were underpaid a total of $6,674, and we paid back in full in August 2017.
At Ajisen Ramen, one staffer was underpaid a total of $9,616, after being paid $11.50 per hour between May and October 2016 and then amounts equating to just $3.98 per hour in her final week of work.
In relation to the Ajisen Ramen breaches, Judge Norah Hartnett said the conduct of the company and Ms Xia was "deliberate and grave".
"It was only in circumstances where the [Fair Work Ombudsman] had independently uncovered the truth, that the [company and Ms Xia] admitted to the underpayments," say said.
Acting Fair Work Ombudsman Kristen Hannah said that employers who exploit migrant workers will be discovered and met with serious legal consequences.
"The Fair Work Ombudsman will not tolerate any employers requiring any workers to pay back any of their wages. This cash back scheme was particularly deplorable as it undercut migrant workers, who can be vulnerable due to language and cultural barriers, or are reluctant to speak up."