52,000 dishes to be served at Invictus Games Sydney 2018
With the Invictus Games 2018 fast approaching, the catering team at Sydney Showground's Invictus Games House is gearing up to feed 500 competitors from 18 countries together with over 1,000 of their family and friends over the week-long event.
The Invictus Games is a global, sporting competition for wounded, injured and ill service men and women, both on active duty and veteran.
Named after the Latin word for 'unconquered' or 'undefeated', the Games sees participants inspire recovery and support rehabilitation through various sporting events, including wheelchair basketball, indoor rowing and sitting volleyball.
And from Thursday October 18, Invictus Games House (or Sydney Showground's The Dome) will be transformed into a temporary home for the competitors and their supporters.
Head of catering and customer service at Sydney Showground, Dwane Goodman, gauges that 52,000 specially-designed meals will be served during the Invictus Games.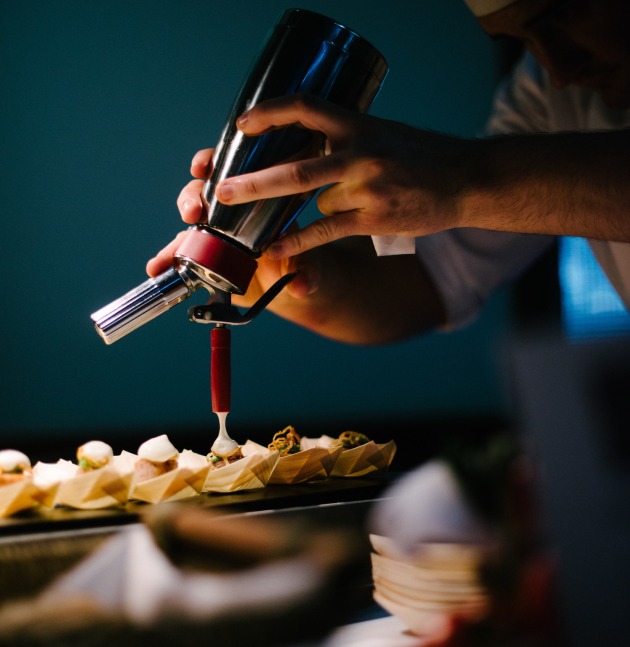 They include nutritiously dense dishes for the competitors who cannot consume solid foods due to the injuries the suffered while in service, and meals that must be prepared in a separate building due to cultural sensitivities.
"This is a very special event and we at Sydney Showground are extremely proud to take on the challenge of catering for it.
"Given the task of meeting the requirements of men and women with dietary challenges resulting from their military service as well as many individuals with religious sensitivities when it comes to food, our team has spent five months in developing our menus and preparing for the Invictus Games Sydney 2018.
"We at Sydney Showground pride ourselves on the fact we are never 'cookie cutter', but cater to different needs and requests.
"Our attitude towards staging bespoke events has won Sydney Showground many awards and our team is very proud of that fact."
The Invictus Games Sydney 2018 runs from Saturday October 20 to Saturday October 27. For further information, please visit invictusgames2018.org.