2019 Proud to Be a Chef reveals mentors and finalists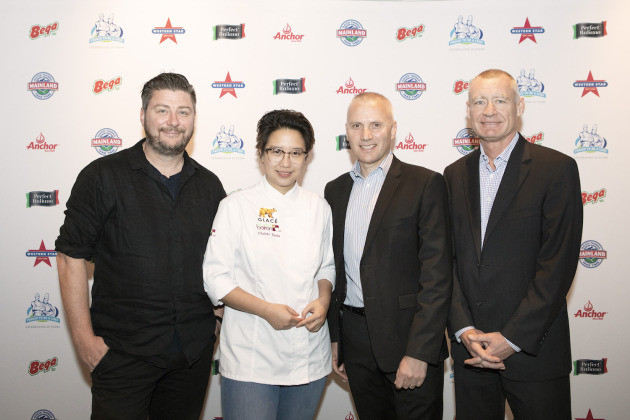 With a special, 20th anniversary lineup planned, Proud to Be a Chef returns next year with 32 apprentice chefs set to take part in the professional development and mentoring program.
Hosted by Anchor Food Professionals, formerly Fonterra Foodservice, the aim of Proud to Be a Chef is to support and guide young chefs as they embark on their careers in foodservice.
"We are passionate about the foodservice industry, which is why we help to support apprentice chefs stay engaged and inspired about their career choice," says Anchor Food Professionals director Jeff Dhu.
"Our theme for the 2019 program is encouraging sustainability.
"We have previously focused on resilience and this year we are taking that one step further to encompass building a sustainable career in the industry, whether as a chef, restaurateur or whatever path our participants take."
The mentors for next year's program are Scott Pickett (Pickett and Co, Matilda 159 Domain), Christy Tania (Glacé) and Peter Wright (Anchor Food Professionals) who will work closely with each finalist chef.
The four-day event will see the finalists pull together what they have learnt in a culinary showcase by preparing a dish of their own creation.
This will be followed by an awards night where one outstanding finalist will be presented an international scholarship valued at $7,500 tailored to their personal interests and professional goals.
The complete list of 2019 Proud to Be a Chef finalists:
Victoria
Triston Gilli, Lucy Lockett
Darren Chen, Black Toro
Stephanie Orchard, Mr Hive
Danika Alt, MCG (Spotless)
Clarence Chow, Koko
Ashlea Perkins, The Royal Mail Hotel
Lachlan Thorn, Volpino
Darcy Nicoll, Royal Standard Hotel
Queensland
Emma Arkinstall, Nineteen
Brandon Hardiman, Nineteen
Poppi Olive, HONTO
Jessica Lord, Novotel Brisbane
Sarah Hunt, Fat Noodle
Tom Barrick, Hot Production
Matthew Smith, Brightwater Hotel
Jamieson Beaman, Taxi
Tess Wilson, Glace
New South Wales & ACT
Chris Greentree, Emerson's
Naren Adhikari, Park Hyatt
Brody McNamara, The Garden Berry
Tannah Moran, Kokomo's
Justin Martin, Tumbulgum Tavern
Jordan Frost, Merimbula RSL
Irene San Andres, Angourie Rainforest Resort
Zoe Johnson, Dee Why RSL
South Australia
Kira Fontana, Grand Hotel Millicent
Joel Noble, The Playford Adelaide Hotel
Tasmania
Chaya Rainbird, Cataract on Paterson
Western Australia
Jessica Marshall, Juniper Aged Care Shannon Holdsworth, Sweetwater
Tori Pickens, Millbrook Winery
Brent Pedlar, Red Cabbage