2018 S.Pellegrino Young Chef of the Year Award sees Australian talent excel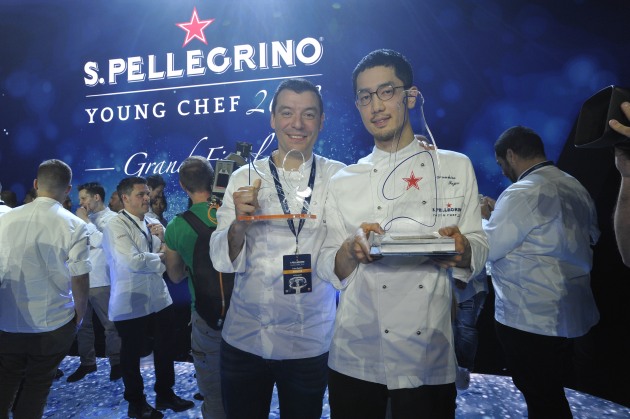 The third annual S.Pellegrino Young Chef of the Year competition has seen Australia's John Rivera (Restaurant Amaru, VIC) and Australian-born Jake Kellie (Burnt Ends, Singapore) kick culinary goals placing 7 and 3 respectively.
The prestigious, international competition took place on Sunday May 13 in Milan, Italy, with Japanese chef, Yasuhiro Fujio being crowned the S.Pellegrino Young Chef.
Fujio impressed the Grand Jury made up of Virgilio Martínez, Margarita Forés, Brett Graham, Annie Féolde, Dominique Crenn, Ana Roš and Paul Pairet with his signature dish, 'Across the Sea'.
President and CEO of Sanpellegrino Group, Federico Sarzi Braga says, "At S.Pellegrino we are driven by a strong passion for Gastronomy.
"That's why some years ago we started thinking about how we could contribute to it.
"But we wanted something that could really make the difference.
"And now that we have closed our third edition of S.Pellegrino Young Chef, we can say that it is really pursuing its purpose: supporting and developing young talent."
Fujio was also awarded the Taste of Authenticity by Acqua Panna Award for his skilled use of Japanese ingredients and for highlighting the richness of his cultural background. 
In his acceptance speech, Fujio said, "I'm a little bit scared because I'm going to have to work even harder.
"Holding the title of S.Pellegrino Young Chef is a big responsibility.
"What I'm going to do from now on is turn that fear into courage."
Fujio follows in the S.Pellegrino Young Chef footsteps of Mark Moriarty (2015) and Mitch Lienhard (2016).