2018 Ōra King Awards on hunt for top chef creativity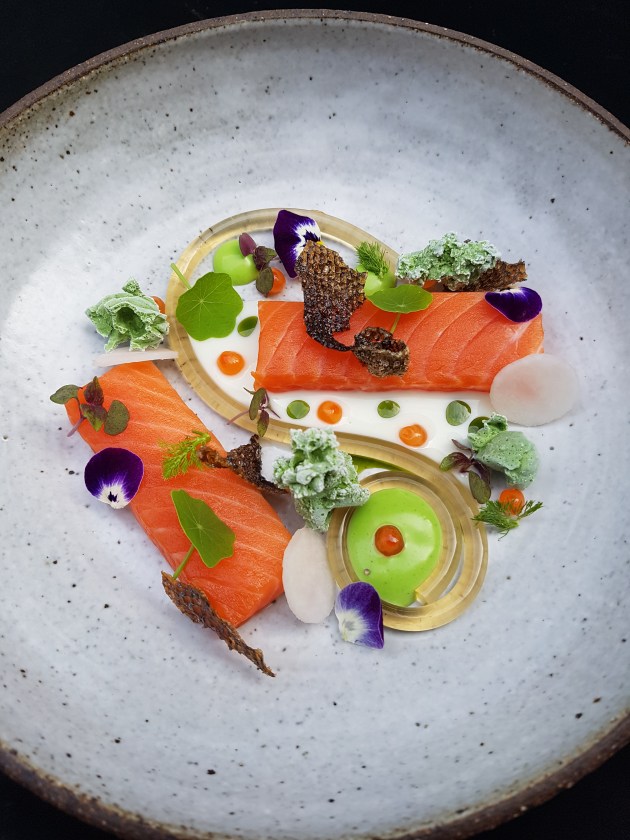 Dedicated to culinary creativity, this year's Ōra King Awards are now open for entries. And Australian chefs are invited to put their best, salmon dish forward to the theme of 'Inspired by Art'.
Also open to chefs in New Zealand, Japan and North America, finalists will enjoy an 'ultimate Ōra King experience' visiting the hatchery, sea farm and processing facilities in Nelson, Golden Bay and Marlborough Sounds (New Zealand), before the unveiling of the top Ōra King Awards on October 16.
Current ambassador for Ōra King in Australia, Jason Roberts, will form part of the 2018 judging panel and notes that this year's theme will be a new challenge.
He says, "Plate presentation is an essential element to this year's entries but along with that I'm going to be looking for a dish that delivers on technique, balance and flavour.
"The dish will need to tick all of those boxes and really celebrate the Ōra King product."
Chefs will be required to submit an online form for their dish, with information including the chef's inspiration and techniques used, and an image of their creation.
Semi-finalist dishes will be judged from August 15 to September 9 on four, set criteria: dish composition; taste; execution and technique; and X-factor.
The Ōra King Awards (The Ōras) recognise the outstanding creations of chefs around the world working with Ōra King Salmon.
The 2018 awards are:
Best Ōra King Dish New Zealand
Best Ōra King Dish Australia
Best Ōra King Dish North America
Best Ōra King Dish Japan
Best Ōra King Ambassador New Zealand
Best Ōra King Ambassador International
"The Ōra's have always provided a platform for Australian chefs to showcase their expertise,"says New Zealand King Salmon GM marketing Jemma McCowan.
"The entire process and experience embodies creativity, so we're expecting some truly amazing Ōra King salmon dishes."
Call for entries for the 2018 Ōra King Awards will remain open until July 31. To enter, please visit orakingsalmon.co.nz.