2018 Fonterra Proud to Be a Chef reveals Byron Bay winner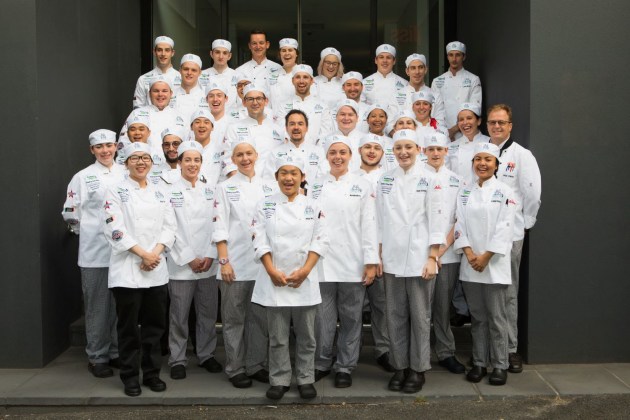 The winner of the 2018 Fonterra Proud to Be a Chef International Culinary Scholarship has been announced. And from the pool of 32 apprentice chefs, Rebekah White from The Byron at Byron Resort & Spa has earned the top spot.
Dedicated to nurturing and supporting up-and-coming talent, this year's Fonterra Proud to Be a Chef program saw the finalist chefs take part in four days of culinary experiences, workshops, masterclasses with industry experts and mentors, as well as a cook-off at William Angliss College.
White will go on to enjoy $7,500 worth of prizes tailored to her own interests and professional goals.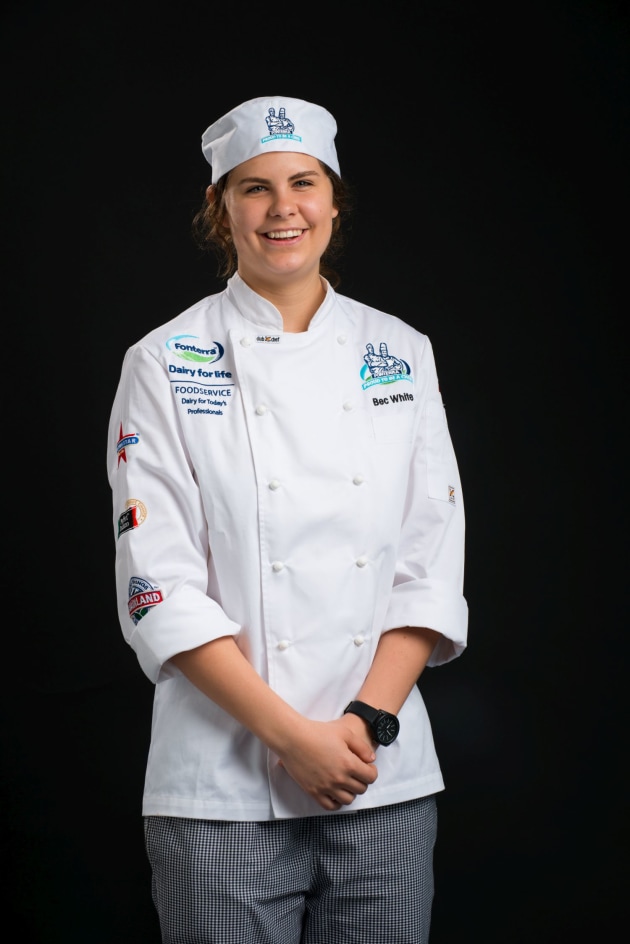 "Rebekah was very well organised and a natural born-leader," says Fonterra Foodservice executive chef Peter Wright.
"Over the four days of mentoring, people's true colours shine through and Rebekah was so impressive that the decision to award her the scholarship was unanimous from all the judges."
The cook-off says the award for Best Savoury Dish go to Sam Lawrie of Long Chim, Sydney, for his miso butter ramen.
Proud to Be a Chef mentor Frank Camorra or MoVida Bar de Tapas says, "Sam's dish was not only delicious and interesting but he utilised some very innovative techniques to produce it from scratch in the allotted hour and a half.
"Not only did he nail the dish, but he demonstrated genuine creativity and a depth of knowledge of the cuisine which I found really impressive."
The award for Best Sweet went to Josh Nickl of Gumnut Patisserie in the NSW Southern Highlands for a cheesecake with mango gel.
Tony Twitchett of Melbourne restaurant Taxi Kitchen describes the dish as having "a deceptively simple concept with added wow factor. Josh included elements like ginger and mango to make sure it was sharp with a little acidity – he took it away from being just a super-sweet dessert and went to the next level."
As part of the program, all finalists were required to make regular social media posts using the hashtag #ptbac2018 and the award for Best Social Media Marketing went to Michelle Murray of The Olde Bakehouse in Morriset, NSW, for her mix of videos and multi-photo posts. 
Fonterra Foodservice channel marketing manager Kym Gill is thrilled with the success of this year's program.
She says, "Proud to Be a Chef is not about testing or judging young chefs, but rather identifying and developing the raw talent and commitment of those passionate young men and women who want to dedicate themselves to the foodservice industry.
"We aim to provide the best mentoring experience possible and certainly for 2018 we believe the program has excelled in delivering just that.
"We extend our congratulations to all participants and our thanks to our mentors, Fonterra staff and industry supporters for helping to make 2018 the best year yet for Proud to Be a Chef."
For further information, please visit fonterraproudtobeachef.com.au.