2017 Appetite for Excellence young chef, waiter and restaurateur finalists revealed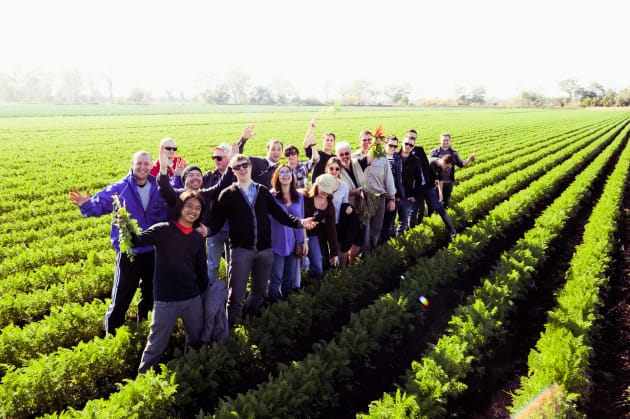 There's not long to go until the winners of this year's Electrolux Appetite for Excellence are revealed. Now into its 12th year, the annual awards program recognises talented chefs, waiters and restaurateurs from across the country.
The Appetite for Excellence program aims to arm the next generation of industry leaders with the skills and support needed to succeed in the foodservice sector.
This year Appetite for Excellence, 27 individuals will be involved in the program that will see them particate in mentoring experiences, educational and training masterclasses, and a week-long produce tour to take place in Queensland.
The complete list of finalists are below.
2017 Young Chef finalists
Adrian Hart; Bennelong (NSW)
Alanna Sapwell; Saint Peter (NSW)
Anthony Hales; Thomson's Reserve (QLD)
Ben McShane; Kiyomi, The Star Gold coast (QLD)
Ben Thies; Clarke's of North Beach (WA)
Charley Snadden-Wilson; Embla (VIC)
Clement Vachon; Wasabi Restaurant and Bar (QLD)
Daniel Coope;r Garden State Hotel (VIC)
Daniel Murphy; St Hugo (SA)
Josh Raine ;Urbane (QLD)
Khanh Nguyen; Cirrus Dining (NSW)
Minho Han; Appellation (SA)
Shui Ishizaka; Bennelong Restaurant (NSW)
2017 Young Restaurateur finalists
Cam O'Keefe; Centra (VIC)
Dan Moss; Terroir Auburn (SA)
Erin Jordan; The Catbird Seat Bistro (QLD)
Thi Le; Anchovy (VIC)
2017 Young Waiter finalists
Andrew Gale; Grossi Florentino (VIC)
George Papaioannou; Sixpenny (NSW)
Gui Fen Wong; Golden Boy (SA)
James Boden; St Hugo (SA)
Lara Graham; Wasabi Restaurant & Bar (QLD)
Mia McIntyre; Ecco Bistro (QLD)
Morgan Golledge; Blackbird Bar and Grill (QLD)
Richard Trezzi; Otto Ristorante (NSW)
Stacey Paris; Otto Ristorante (NSW)
Tatum Rumble; Quay Restaurant (NSW)
For more information, please visit appetiteforexcellence.com.