UNCORKED: Sommelier James Hird on wine, awards and The Dolphin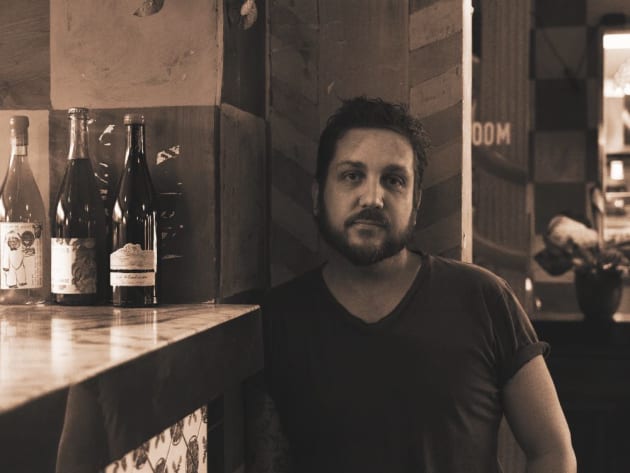 Award-winning sommelier and wine director, James Hird, shares the reasons why wine is in his blood and his tips for creating that perfect wine list.
When did you have your first taste of wine?
Apart from sharing the odd covert flagon of port when I was at boarding school in Brisbane, my first meaningful taste of wine was an aged Rothbury Estate Hunter Semillon. My Father had cellared for well over a decade, it was shared over a family lunch and remains one of the most memorable wines I have had. Aged Hunter Semillon when its in the groove is one of the world's greatest treasures. I started keeping a journal on wine from that time, been chasing good bottles ever since.
What attracted you to a career in wine and what continues to motivate you?
It was pretty organic. I have always enjoyed wine, and I love what I do. I haven't had a day off in over a month, working with across venues such as Icebergs Dinning Room and Bar, The Dolphin Hotel, Da Orazio and Hotel Harry is amazing. Each venue requires a totally different approach. The lists need to move with the season, menu and availability, keeping them original and dynamic is a great motivation.
What was it like to win the Good Food Guide's Sommelier of the Year 2015 ?
I was in Sardegna at the remarkable Panevino Winery with dear friend, and fellow sommelier and importer, Giorgio De Maria. My phone started to buzz with messages from friends and colleagues at the awards in Sydney. Was pretty surreal being in a 100 year old dry grown cannonau vineyard and finding out. Celebrated with a few special bottles. It was lovely getting calls from family and friends.
How did you approach crafting the wine lists for The Dolphin Hotel?
The Dolphin is a unique hotel, there are three different menus and three different wine lists. As executive chef, Monty Koludrovic and the team work directly with farmers and producers, I wanted each of the lists to draw on the same philosophy. Wines made by farmers that reflect the people and the place they came from. Knowing about the viticulture, wine making practice is very important to me. It's a simple ethos for the list wines that reflect the place and the people who made them. On each of the venues lists, the wines are as important as the other and each took a lot of time to shape.
What was the most extraordinary food and wine pairing you have encountered and why did it work?
Comté cheese and Vin Jaune. It's classic, some may say boring, but for me it's the greatest of all time of food and wine pairings. It works on every level, the acid and aldehydes of the wine with the lactic sharpness of the cheese. In the words of Tina Turner, it's 'simply the best!'
How has the average Australian diner evolved in their wine appreciation over your career so far?
One of the greatest evolutions is the movement away from New World-style winemaking. Even the larger companies are realising wine is best enjoyed with food. Alcohol levels are coming down, oak use less liberal, and wines with more natural acidity are more common. It's great to see a more food-related evolution of drinking in Australia.
For further information, please visit dolphinhotel.com.au.