Uncorked: Never Stop Learning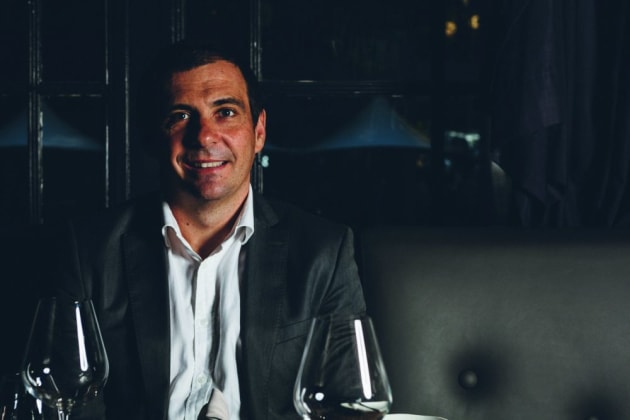 Nick Hildebrandt, award-winning sommelier of Bentley, Yellow and Monopole, shares his approach to wines and what drives him on.
When did you have your first taste of wine?
I'm not exactly sure when I had my first taste but I remember I got the wine bug at when I was around 21 years old.
What attracted you to a career in wine and what continues to motivate you?
I was fascinated by the fact there is always something to learn about wine; no matter how much you know there is something else you don't. This continues to motivate me – I love to discover new wines and wineries.
How scary was opening your first venue in Sydney in 2006?
It was a mixture of anxiety and excitement. We were young and green but always had grand plans.
You have won many awards for your own work and the venues you operate. Which of your awards are you most proud of?
The three big ones for me would be winning the inaugural Sydney Morning Herald Sommelier of the Year award in 2005, Bentley winning Best New Restaurant in the Sydney Morning Herald's Good Food Guide in 2007, and then last year winning the national award for Wine List of the Year for Gourmet Traveller magazine.
What difference do awards make to your venues and you personally?
They give the venues more respect – especially from within the industry. Personally, it is rewarding to get recognised for doing something you love.
How do you approach crafting a wine list for a new venue?
New lists are created based on the concept of the venue and then choosing appropriate wines and styles for the list.
Which wines are you currently most excited about?
A recent trip to the Jura, Beaujolais and Burgundy in France really gave me a taste for wines in these regions.
What are you currently working on/towards?
I am spending a lot of time in the development of our new restaurant at Barangaroo, which will open in September – as well as running the three existing restaurants and wine lists. There really isn't enough time in the day…
What was the most extraordinary food and wine pairing you have encountered and why did it work?
I remember a beautiful salmon consomme which was paired with a very ordinary Burgundy from Morey-St-Denis. The wine came to life when drunk with the food. It completely changed. I was fascinated by this.
How has the average Australian diner evolved in their wine appreciation over your career so far?
The average diner is now much move savvy – not only in wine but in everything from food knowledge to restaurant behaviours and tipping. People are much more open-minded these days and willing to drink more obscure wines.