Natural Growth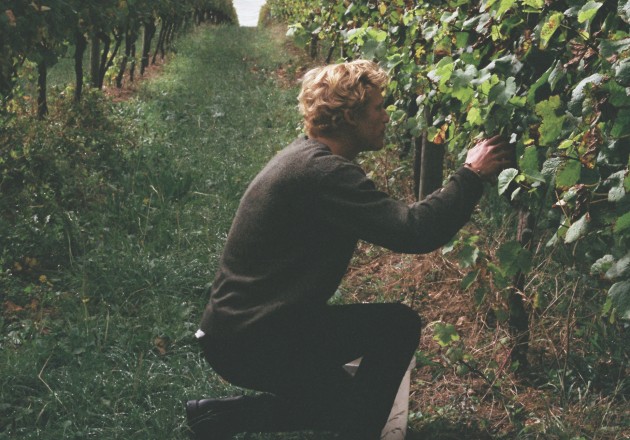 Victorian winemaker Jordy Kay launched his natural wine label in 2015. Today, his chardonnays and sauvignon blancs sit on some of the best menus in the country, and beyond. 
Chevre Wines launched in 2015 when the dialogue around natural wine was still a "heated debate", says owner Jordy Kay. Just over three years later, the 27-year-old's bottles are in over 100 restaurants and bars across Australia, and several in New York, Los Angeles, Portland and Canada.
"No one expected it to go the way it did, we were all messing around making a few barrels and all of a sudden everyone was crazy interested so we all had to double the amount that we were making, because we needed it to be a viable business," says Kay.
To put this in perspective, a year after launching Kay needed to buy almost 50 per cent of his fruit from neighbouring growers to make enough wine to fill the orders.
"Sustainable growth is when you grow 15 per cent per year," he says. "But [doubling] in size every year, means we've been borrowing more money [for] more equipment and more acreage."
Kay made his first wine in 2014 on a leased section of one vineyard on the Mornington Peninsula. And by leased, he means he paid the land owner in wine. When he started, Kay says he had $500 in his bank account and a $10,000 credit card that he quickly maxed out. Although Kay capitalised on a growing trend at what seems like just the right time, he says no business owner wants hyper-growth, as relying on loans takes a financial and mental toll.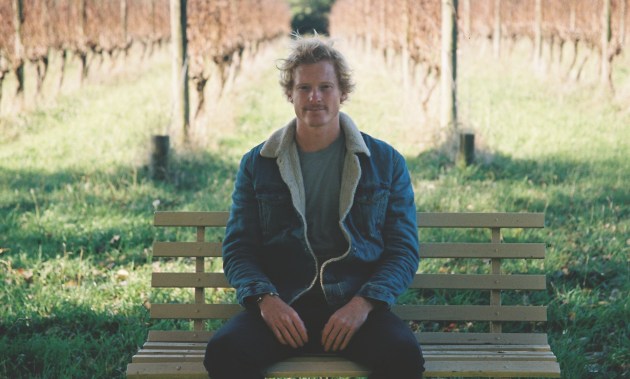 It's a risky move, but it's paid off. Since launching, supply has caught up with the ever-growing demand, and Chevre is now stocked at Hobart's Franklin, Melbourne's Stokehouse  and Embla, and Sydney's Dear Sainte Eloise and Love, Tilly Devine, to name a few.
"I think the quality of natural wines in Australia is just insane, and in the space of three years there are so many more producers who have popped up. The bar has been lifted to such extreme heights that no one really saw coming."
For the last 10 years, natural wine has been controversial and hard to define, even though for the majority of its lifespan, wine was made without added sulphur, sugar, yeast, and fining agents like isinglass (derived from fish swim bladders or scales) and egg albumen.
Critics and drinkers have resisted low-intervention wines for their non-traditional funky, sour or mineral flavours, fermented smell, and cloudy appearance. But, while still not mainstream, any restaurant worth its salt is expanding its horizons to include them, and dedicated natural-wine bars have popped up all over the country.
While the natural funkiness might challenge some, Mike Bennie, wine writer and co-owner of P&V Wine and Liquor Merchants in Sydney, described Kay's 2017 Spring Red syrah and cabernet blend as "juicy as, slurpy, light red and very drinkable."
Kay describes his style of wine-making as "very anti-establishment".
On his entirely organic Otway Ranges vineyard Kay grows mainly pinot and chardonnay. "I don't really do much. I take the grapes, put them in a press, press them into a barrel, usually leave it for a year and then bottle it without any sulphur or filtration, and that's it," he says.
It's a method Kay learnt while working on a small-scale biodynamic vineyard in the Austrian mountains at age 18. Having arrived after doing a vintage on a large commercial vineyard in Margaret River, where most of his job involved driving tractors and cleaning tanks, he realised he wanted to make wines the very, very old-fashioned way, and get his hands into the slurry.
With 40-plus low-intervention winemakers operating in Australia now, the industry is growing and diversifying. And while for many industries that could see some small businesses drop off due to competition, Kay says the natural wine industry is especially collaborative and supportive because most natural-winemakers went through a similar expansion to Chevre.
"There's a lot of camaraderie between a lot of the producers, because there has to be, so we share a lot of equipment … and knowledge and everything," he says. "To see a movement start, to be a part of it from the word go and to see it grow has been so much fun."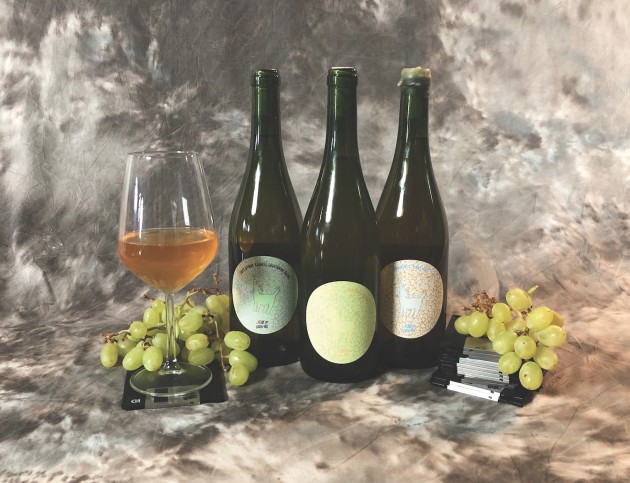 Photography: Tessa Mansfield-Hung. Label design: Alexander Velvin. 
This article was first published in foodservice's February 2019 issue. To subscribe to foodservice's monthly print magazine, click here.