How Navi's front of house crafts an unforgettable dining experience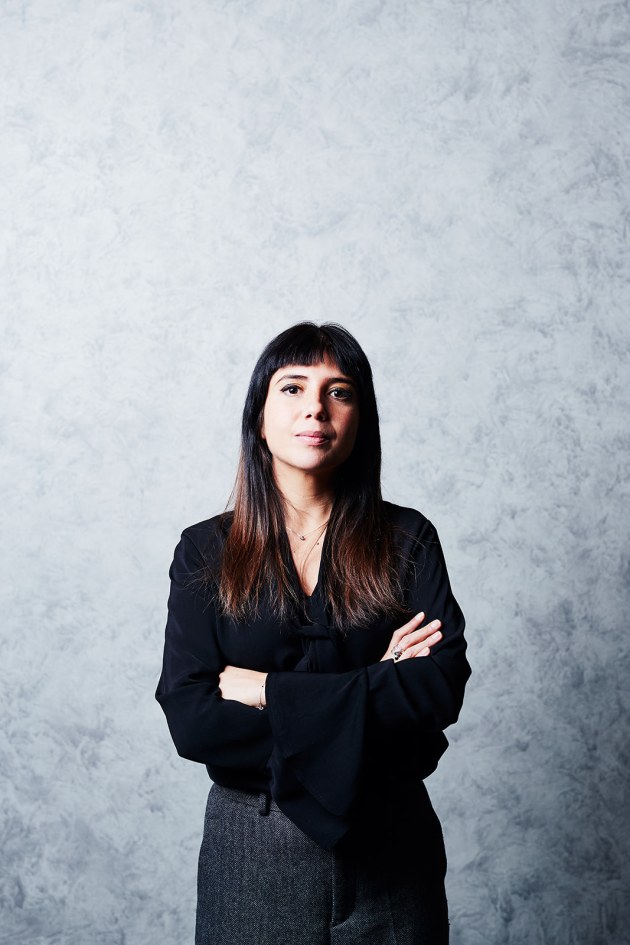 What makes good service? To Cristina Flora, restaurant manager and sommelier at Melbourne fine diner Navi, the make-or-break moment is at the door. "It's a nice start when you open the door and you smile. If you ruin that moment, the rest of the night is going to go not so well," she says.
All diners crave attention, and Flora says it's a server's job to show it. Although at Navi the chefs take centre stage behind the pass of the open kitchen, "[diners] are the protagonists in the restaurant," she says. "Answer their questions and give them knowledge about their food and wine. If they want to remember what they ate, or what the ingredients were, or what the glass of red that they had was, write it down for them, send them an email when they go home, and ask them how their experience was."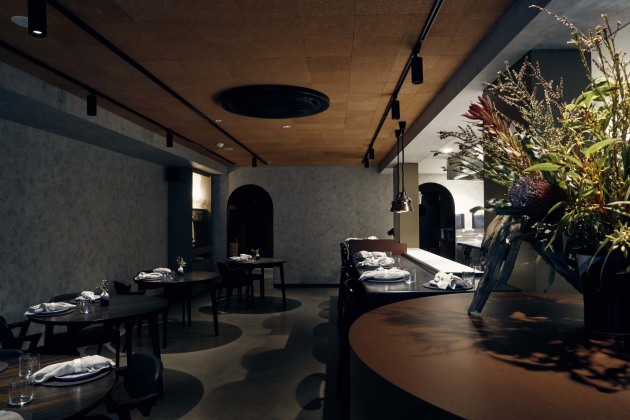 Navi is the first solo venture for ex-Paringa Estate head chef Julian Hills. It opened on a sleepy main road in Melbourne's western suburbs in July 2018 to glowing reviews, and has been booked out ever since. Seating just 25, Navi's eight-course-only tasting menu reveres native Australian ingredients, and Australian clay – Hills hand-moulds all the restaurant's crockery.
During service, each plate is brought to the table by one of the two floor staff, or by Hills himself. Flora pours the drinks, pairing Belgian beer with a pear and truffle dessert, and Japanese rice wine with beeswax-aged mackerel.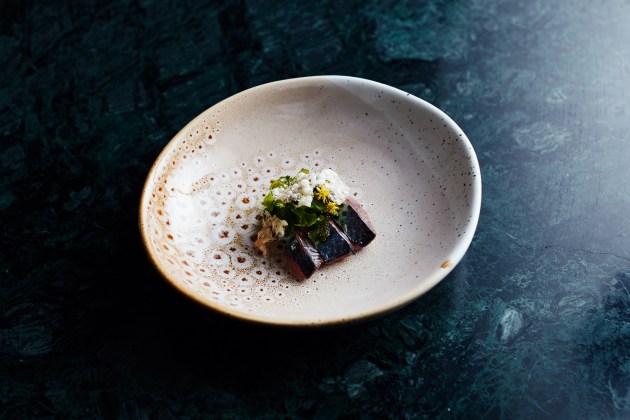 There are only six staff members at Navi. "Everyone does a very important job. It's sort of a family," Flora says proudly in a robust Italian accent.
Flora's first front-of-house job was in fact with her family at her mum's restaurant in Turin, a city in the north east of Italy known for white truffles, agnolotti, and Barolo wine. And wine truly runs in the locals' veins. Brasato al Barolo is a signature dish of the area – a whole side of steak, usually chuck, marinated for a day or more in Barolo before being slow-cooked in it too.
"My mum was a chef, so when I was finishing school I was going to see her and she would teach me how to make coffee." When Flora hit her teens, she stepped up to pouring wine and making drinks behind the bar. "[My mum] has been very helpful for me, she introduced me to food and also to wine."
When Flora finished high school, she got a job waiting tables at Casa Del Barolo, a restaurant and bar attached to a wine shop that's been operating in Turin for 45 years. Flora tasted local wines every night from the shop's 1000-bottle collection, and, before long, had enrolled in a sommelier course. "It's just something I built up on top of being a waitress," she says.
In 2013 at the age of 24, she left Europe for Melbourne, where she got a job almost immediately at George Calombaris's Press Club. Not as a somm at first, she says; "they trained me slowly to be in the wine section," before she assumed the title.
After three years there, she travelled to Spain and Belgium to work as a sommelier on short-term contracts before returning to Melbourne in early 2018.
She first heard about Navi through an online job ad.
"I didn't know anything about [Hills], not even where he worked before," she says. But it turned out to be a good match.
"He gave me total freedom so I chose all the wines, but I wanted him to be involved. Most of the time we met suppliers together and I let him taste."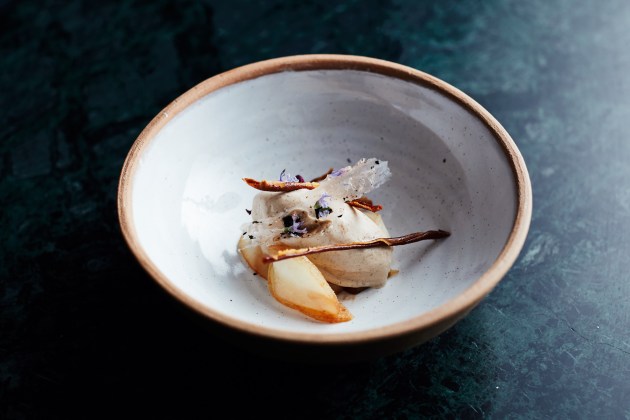 Flora says it was a challenge tasting ingredients like wallaby, strawberry gum and quandong for the first time while entering an unfamiliar wine market, but perhaps that sense of discovery in a new country is what makes Flora's service so sincere – she's learning too.
"The restaurant doesn't have to be pompous. You don't want to have someone showing off about their knowledge about wine, you want the wine to be explained in simple words," she says.
Navi's five-page wine list is roughly three-quarters Australian – 49 local bottles to be exact – with a few international options, including one 2009 Barolo. Of course. 
This article was first published in foodservice's April 2019 issue. Read the digital magazine here.
Photography: Ed Sloane