Help! Our restaurants are shrinking!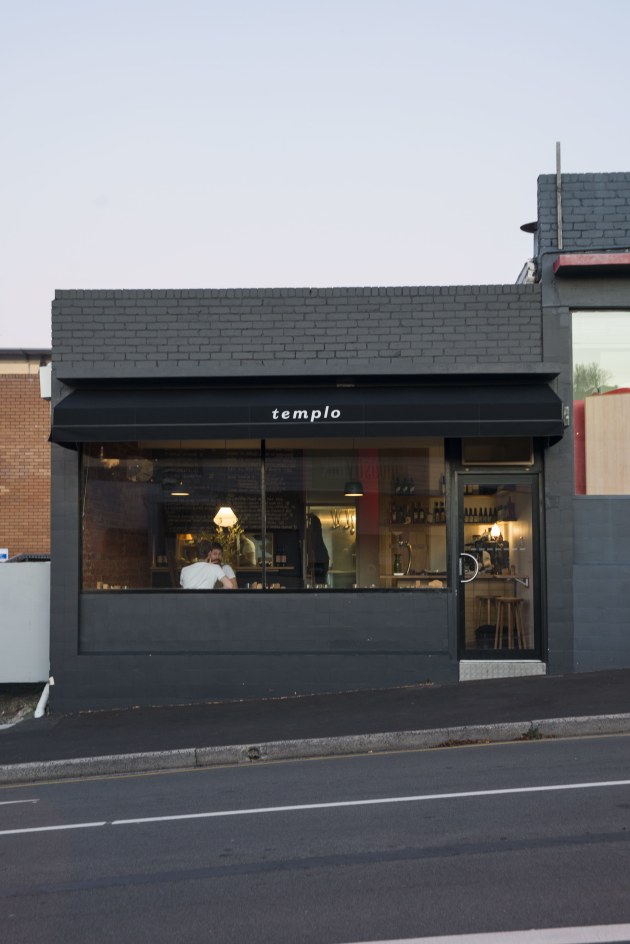 As rents and running costs bite deeper, more restaurants are choosing to start small, stay small, and make a virtue of it. As Jill Dupleix notes, it's a trend that leads to a more direct conversation between chef and diner, stronger connections with small-scale suppliers, and minimal waste. And the occasional elbow in your face.
Help! Our restaurants are shrinking!
Step in the door and you're in the middle of the room already. Diners squeeze in every which way, at counters, along bars, and on stools. I've even been allocated two seats at a piano, thankfully one with
the keyboard lid closed at the time.
At Matt Breen and Chris Chapple's tiny neighbourhood spot Templo in Hobart, the single shopfront room seats 20. "When we opened Templo, we weren't really sure what we were in for," says Breen. "It's an extremely small space and everyone thought we were crazy doing something so restrictive."
He now says the miniscule site has worked in their favour. "Limited seating creates demand," he says. "Having Templo the size it is makes
it a unique, intimate experience, and we are able to have a connection with every guest that comes through the door."
Not far down the hill is Small Fry (formerly Sidecar), a rustic micro diner where just 12 people get to sit around the central kitchen as chef Rhys Hannan twirls, dips, fries and grills his way through breakfast and brunch. Some find the teppanyaki-style dining a challenge, but those seeking a more communal, conversational dining experience (and bragging rights) are hooked.
The template for the perfect micro restaurant would have to be Brunswick Head's famously small Fleet Restaurant, where having just 14 seats hasn't stopped it from winning two chef hats in the Good Food Guide.
There's an honesty about the micro restaurant, with none of the traditional disconnect between chef and diner. Guests are learning to adapt by putting away their phones, and often end up chatting to fellow patrons as if at a dinner party. With nowhere to hide, chefs are relating more to their clientele (and are forced to be more civil to their staff). In place of an excessive cool room, they're cultivating suppliers who are likely to be part of the same community – small-scale and responsive – and avoid waste by choosing blackboard menus that can change easily.
Mise-en-place also has to be spot on, as storage will always be an issue. At Sydney's Alberto's Lounge, wooden ladders are employed to gain access to above-head wine racks – a key part of the Italian restaurant's casual charm – and at Melbourne's
Miznon, whole, raw cauliflowers and cabbages are all part of the ever-changing decor.
The one real downside is, if the diner is a lumbering giant like me, a micro restaurant can make you feel like you're about to put your elbow or chopsticks into someone's face or plate of food. But that's not stopping me.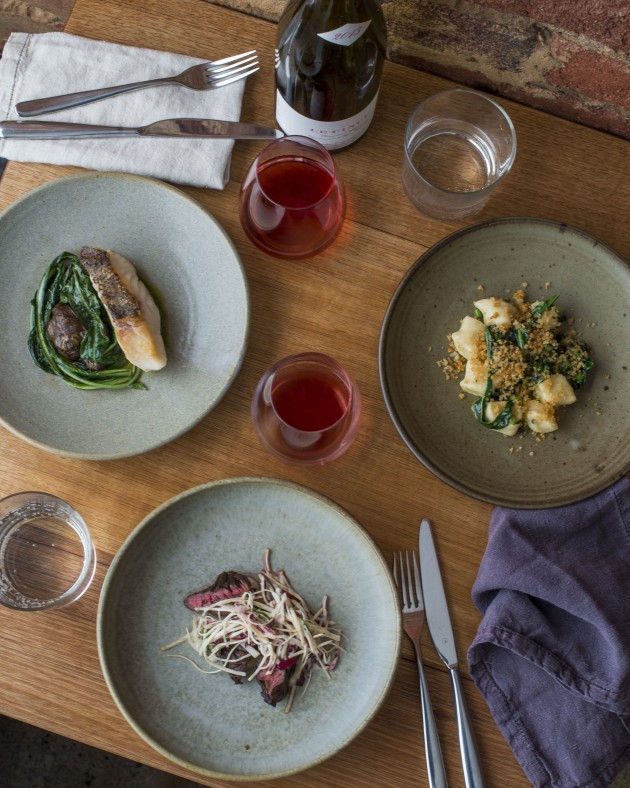 This article was first published in foodservice's April 2019 issue. Read the digital magazine here.