From MoVida to Mayfair: Meet Melbourne restaurateur David Mackintosh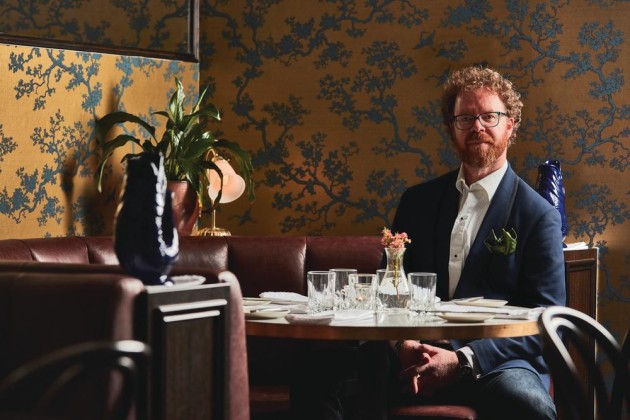 David Mackintosh doesn't read TripAdvisor reviews. He's of the Old School. "I'm old-fashioned enough to respect a person's right to comment," he explains thoughtfully. "But there are some people's commentary that I take more seriously than others."
Likewise, The Mayfair, his latest restaurant is also of the Old School – a New York-style supper club underneath the Sofitel in Melbourne, whose vibe draws from the gilded 1930s. And, as far as the opinions worth taking seriously are concerned, The Mayfair's yet another triumph.
As a restaurateur, Mackintosh is more familiar with triumphs than most. His first port of call after arriving from Auckland back in 1994 was Rockpool, where he worked under Neil Perry for the best part of four years. It was a formative experience for the expat, and one that defined the boundaries of what hospitality could be. "Professionalism, produce: Neil was ahead of the curve in terms of celebrating produce and provenance," Mackintosh recalls. "You can imagine – in '94, putting your suppliers on your menu was pretty forward, given people are still going on about it today."
Though Rockpool in its heyday was a stimulating environment, something about Sydney just never really gelled with the ginger-haired Kiwi. When an opportunity arose to open Langton's on Flinders Lane in Melbourne, Mackintosh jumped. "Flinders Lane then was not the Flinders Lane it is today. We were there, and Ezard was there, and very few others," he says. "But it was a great opportunity to be introduced to Melbourne as a city – and I fell in love with Melbourne pretty readily. I don't know, it just got under my skin."
Though Mackintosh had his share of success, it wasn't until 2002 when, together with partners Peter Bartholomew and Frank Camorra, he struck culinary gold down a graffiti-lined laneway. "I distinctly remember going to have a look at that site in 2002 with Frank," he recalls. "We thought, A. wow, what a cool spot; B. it was going to take a lot of work, but C. that's federation square right there. Surely there's enough people around here to run a little business, have some fun, and see what happens?"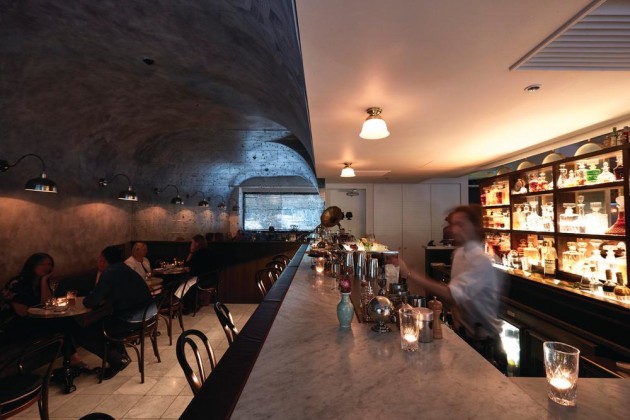 What happened was MoVida. The tapas bar on Hosier Lane was, for a time, the city's flagship restaurant. It wasn't, however, fine dining in the classical mould – by pairing neighbourhood-cool with seriously skilled cuisine, MoVida demonstrated that fine dining didn't have to be about the silver or the linen. "It was almost a bit like a pub, in terms of that warm welcome. You almost get an arm around your shoulder," Mackintosh explains. "But if you had a question about Austrian Gruner Veltliner and how well it might go with a Spanish scallop dish, we could answer that question."
Though Mackintosh is no longer a partner, he's still rightly proud of how big an influence the little Spanish restaurant had on the Australian dining scene. "I still reflect back on it and think that Movida can genuinely take some credit for a very accessible version of really high-quality dining," he says. "You could point to maybe ten restaurants that have been inspired by what MoVida did, which is only to the good of Melbourne."
The restaurants created in Mackintosh's second act might not have the household name of MoVida, nevertheless they're every bit as good. At Lee Ho Fook, Mackintosh provided a platform for Victor Liong's revelatory take on Chinese-Australian. He helped find slow-food Sicilian Rosa Mitchell find a permanent home for Rosa's Canteen (and previously Rosa's Kitchen). He was an early champion of ex-Attica sous chef Peter Gunn, turning his pop-up project IDES into a full-time bistro.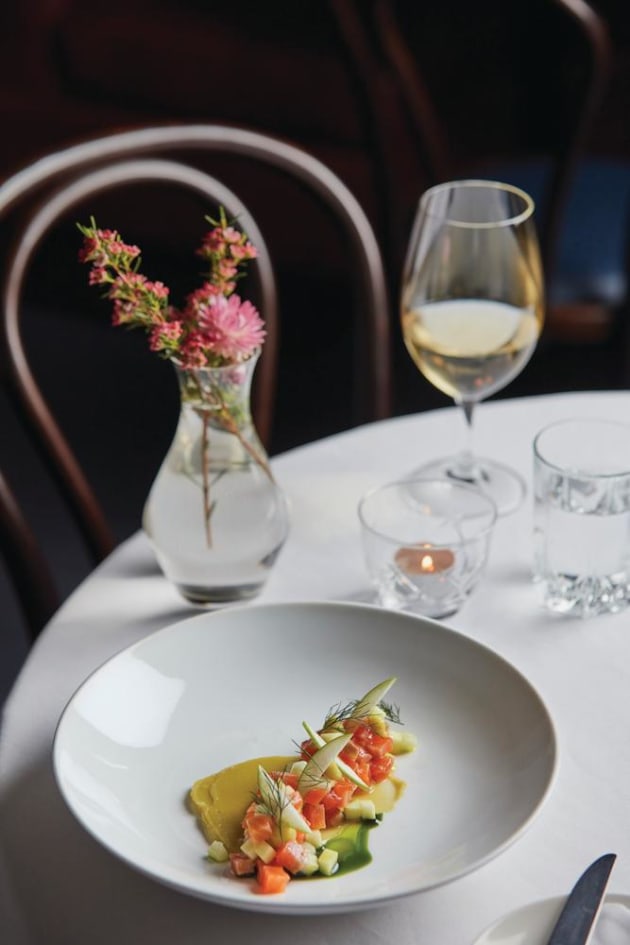 Together with front of house gun, Tom Gaden, he's selling wood fired pizza by the slice at SPQR. And he partnered with Mark Best for the gone-but-not-forgotten Pei Modern – where The Mayfair now stands.
The portfolio of restaurants certainly reflects Mackintosh's interests, as much as it does his belief in individual chefs. But it's also a deliberate strategy, covering off different sectors of the dining market. "The first thing is a business decision, in terms of diversified risk. It's just about not having all your eggs in one basket," Mackintosh explains. "I really like the idea of having a fine dining, a bistro, an Italian, a pizza, a Chinese, just from a breadth of business perspective. If for whatever reason, wood-fired pizzas are the flavour of the day, and fine dining's a little bit soft, I like that diversity."
Another strength of Mackintosh's business model is that he partners with owner-operators, seeking out skilled (and passionate) practitioners who'll serve as the figurehead for the restaurant. "The important thing for me is that I always have an operating partner in each of the restaurants, there's always somebody I'm working alongside in each of the businesses – Peter Gunn, Victor Liong, Rosa Mitchell," says Mackintosh. "I'd like to think my skill is being able to identifying the talent for an individual person, to sit down and have a conversation with."
To that end, Mackintosh often works as a conduit and a guide for an individual talent, helping direct the running of the restaurant through expertise of his organisation. "At any one time I'll devote a lot of time to the place that needs me there, particularly in the early stages. Once they're settled, it becomes much more of a role where I'm there for conversations, the odd service, weekly meetings, monthly performance meetings, and just helping them manage the business," he explains. "But each place needs its own leader, and their personality needs to be driving it."
When the partners behind Pei Modern decided that the project had reached its natural end, Mackintosh felt that the Sofitel site needed a different approach. To help achieve it partnered with Joe Jones, a celebrated bartender from Romeo Lane. "We thought tucked away off Collins Street at a pretty premium end of the city, we could do something with a little bit of glamour. But it needed that classic cocktail offer, which is where Joe is so great," he says. "The conversation I had with Joe, he and I just talked about different places, memories, things we'd seen and read, places we've travelled, along the lines of a more timeless restaurant offering. Something that has a warm welcome and an air of familiarity about it - and a little bit of nostalgia. Melbourne doesn't really have a nostalgic old dining room anymore. There's a lot of concrete and pale furniture, which is all fine, but you don't want every restaurant in the city to be like that."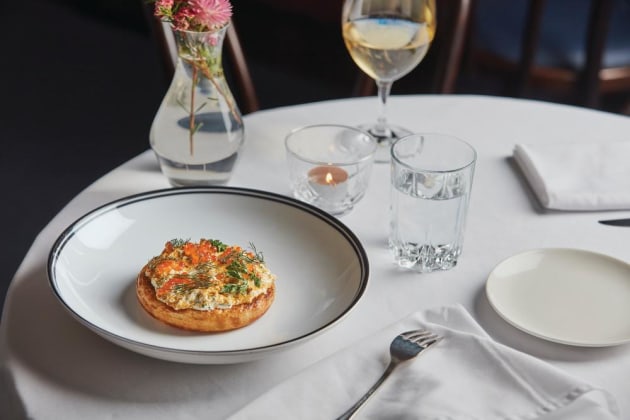 Unlike other city restaurants, the focus at The Mayfair is defiantly not on lunch. "Lunch in the CBD is pretty fast and frantic and price sensitive," says Mackintosh. "So we thought maybe there's an opportunity for a different offer. So rather than doing lunch, let's do the equivalent of lunch and dinner for dinner and supper, in terms of hours that we're open."
Behind the Venetian blinds, diners at The Mayfair will find a French-inspired menu by chef Ron O'Bryan, and live jazz in the corner. "We wanted to explore French bistro-style dining because we had in mind a kind of 1930s, New York supper club when we were thinking about the look and feel for The Mayfair. To a large degree those New York dining rooms of the 30s, they had a touch of glamour about them but they were a very much French style of menu," Mackintosh says. "We felt like there wasn't actually a kind of classic French dining room at the top of the city. There's lots of other great food available, but something unashamedly doing something quite classic in the way that we're doing."
The fact that The Mayfair isn't exactly on-trend is mostly by design. While other restaurateurs are constructing fit-outs to appeal to Instagram, Mackintosh is motivated by something more lasting. "I don't know if I'm particularly good at picking trends. What I am good at is making sure that we execute a very good example of whatever we decide to do," he explains. "SPQR, for example: I don't know if doing a wood-fired pizza restaurant is particularly on-trend. But we do a really, really good one. I just personally would not do anything that wasn't as good as I could make it. Forget about it."
And if you've got any complaints about Mackintosh's approach, don't gripe about it on TripAdvisor. He suggests doing it the old fashioned way: talking to him. "It gives me a chance to fix it."