The winners of the 2017 Women in Foodservice Awards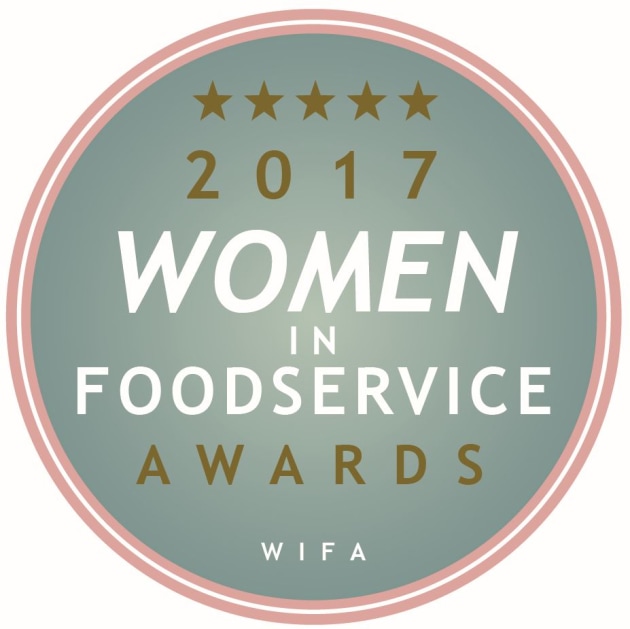 Foodservice magazine is proud to present the inaugural Women in Foodservice Awards (WIFA).
The awards were created with the aim to celebrate, nurture and recognise the women making Australia's culinary landscape more diverse and dynamic. WIFA pays tribute to the many women reimagining the business of food, and who through their leadership, dedication and innovation are both growing their businesses and transforming the industry at large.
Over 400 individuals from around the country entered WIFA, and it has been a large undertaking by our judging panel made up of columnist Jill Dupleix, chef Christine Manfield and foodservice's Anita Connors to decide on our winners.
A big thank you to our partners Fine Food Australia, Unilever Food Solutions, Australian Pork, Stoddart, Electrolux, NSW Environment Protection Authority, OpenTable, Frontline Hospitality, Dinko Tuna Farmers, Chef Works and Solidteknics for their support.
And the results are in, the winners of the first Women in Foodservice Awards are...
OUTSTANDING SERVICE AWARD
CHEF OF THE YEAR AWARD
RESTAURANT MANAGER OF THE YEAR AWARD
RISING STAR AWARD
UNILEVER FOOD SOLUTIONS LEADING WOMAN IN FOODSERVICE AWARD
OUTSTANDING SERVICE AWARD
SPONSORED BY AUSTRALIAN PORK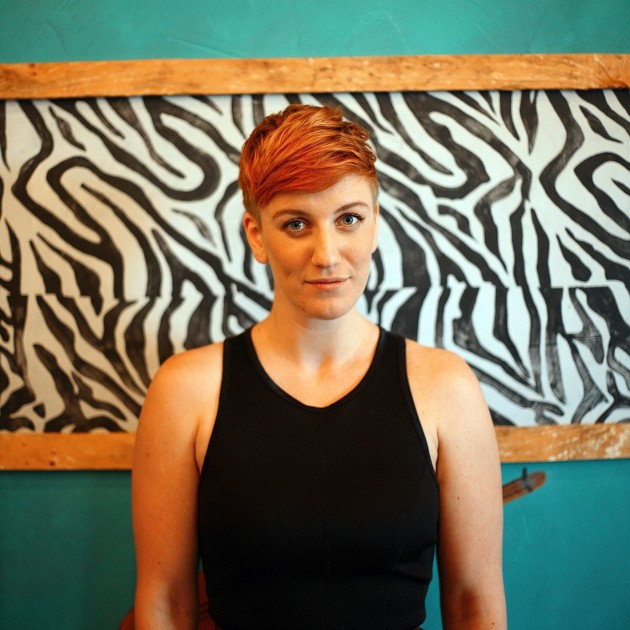 NIKKI FRIEDLI

Maître d'
Africola (SA)
What drew you to a career in foodservice?
From a young age I was sucked into the romance of food and wine, and especially to the romance of dining. There's something beautiful about being able to change the way someone can view the world in a space of two hours. Even when I was a child I was vocal about issues I was passionate about. Being a maître d' actually provides you with a deceptively huge platform for social change. An unorthodox one perhaps, but a platform nonetheless. We, in this industry, have a huge responsibility to influence how and why people eat for the better. That's an important thing to be a part of, especially in the current social and political climate. The way we eat now will have a huge impact in the future.
How do you translate Africola's philosophy to the dining room?
Africola's philosophy is basically keep it local and do it with love. Perhaps a bit of a cliché now, but it's important to us. We work so closely with the people who produce everything from our wine to our meat and even then we don't feel it's close enough. Translating that for our dining room is doing away with the tangles of old silver service and experimenting with a new format. The staff might not be individually serving you bread rolls and there might be Queens of the Stone Age turned up to 11, but they can answer every question you have and will still bend over backwards to have a great night. The challenge is in creating a unique experience for each by table by gauging them as you get to know them. A new set of rules for a new era.
What's been the biggest challenge of your career?
Remembering that what I do is a valid career and not something you do while you're waiting for your life to start. If I had a penny for every time I was asked what I'm studying or hear the term "just a waiter" I could probably buy every restaurant in Australia. What we do is valid. We are important. We have the capacity to change the way people eat and think; two of the biggest factors that will impact the generations to come in the face of massive change. I'm so proud to be "just a waiter", but it's often exhausting reminding people that it's much more than that.
What is your go-to wine or spirit?
My go-to spirit is gin and my go-to wine is gamay, but if it's been a tough day my go-to is one in each hand.
What is your take on culinary trends in general?
They're more powerful than we give them merit, especially in a time of social media and instant access to any information we'd like. Trends are something we need to learn to adopt if they're worthy or buck if they're detrimental. Australia is this amazing bastion of freedom where there are no set culinary rules, so why prescribe to a set? I'm hoping that trends become more pragmatic and less whimsical.
Over your career, how have you seen the tastes of Australian diners change or evolve?
Australian diners have become far more knowledgeable about food and wine. Australia has this wonderful microclimate of amazing restaurants that are accessible to all budgets. It's a unique thing. People are exposed more regularly now than ever before to better produce, better cooking, left-of-centre concepts, and to a higher standard of service across the board. People aren't just chasing a steak and a big shiraz anymore. Their curiosity has been piqued and they want to explore new ideas. It's an exciting time to be doing our jobs.
FINALISTS

Kellie Lopez, Campbelltown Catholic Club (NSW)

Sophie Otton, Song Kitchen (NSW)

Alice Perini, Ormeggio at The Spit (NSW)
CHEF OF THE YEAR
SPONSORED BY STODDART AND ELECTROLUX
VANESSA GRACE

Executive chef
Voyages Ayers Rock Resort (NT)
Why did you decide to become a chef?
Cooking has been a passion of mine since I was a child. I think my biggest influences to pursue my passion were my grandmother and mother, who were amazing cooks that taught me all the basic principles of cooking. Since then I jump on every opportunity to further my skill set and learn new techniques, it is definitely a trade where you never run out of things to learn and new ways to experiment with food.
What is your philosophy to food?
I believe food is incredibly important as it brings us together. Witnessing how the industry has changed since I was starting out has been incredible but it is always good to remember its roots. I enjoy cooking with amazing local and native ingredients taking inspiration from these rich ancient cultures and my current iconic surrounds.
What are some of your signature dishes?
Tali Wiru is the signature dining experience at Ayers Rock Resort. I have had the pleasure of creating the menu for this experience for the past three seasons now and each year I push myself to the limit, experimenting with new ingredients and produce. I strive to make the menu as memorable as the surrounds (no easy feat). This year's menu features pressed wallaby with fermented quandog, hung yoghurt, pomegranate and puffed ancient grains, and wagyu beef fillet with salt baked celeriac, paperbark-smoked onion soubise, king brown mushroom and smoked bacon jus.

What ingredient is always in the cupboard and why?
Dried bush tomato. This native ingredient has such a unique flavour which lends itself to many different applications.
What impact have you had on the running of your venue's kitchen and business?
I believe I bring a culture of learning, development and recognition to the team. I am passionate about maintaining high standards across all food outlets, and this is filtered down through my team. There is a very high expectation for excellence when you work in one of Australia's most iconic destinations.
What one piece of advice from your training days do you keep with you?
Not everyone you work with will be as passionate as you. You are your own competition.
In your opinion, what is the biggest problem facing the industry today?
Lack of further training and development on the job. I find a lot of entry level chefs come in with little more experience than when they finished their apprenticeship, are thrown into a role which uses basic technique and are not given as much opportunity to grown and learn more on the job – which means moving up and finding higher trained chefs can be extremely challenging.
What are some of your key achievements at Ayers Rock Resort?
I manage the day-to-day operations and management of eight indoor food and beverage outlets, four outdoor dining restaurants plus all conference and events catering, which during peak times results in catering for over 4,000 people daily. In turn, this is a multi-million dollar operation.
         I have also been instrumental in the launch of Bush Tucker Journeys and Uluru Feastival at Ayers Rock Resort, the most comprehensive program of native flavour discovery available in Australia today.
FINALISTS
Jo Barrett, Oakridge (VIC)

Alanna Sapwell, Saint Peter (NSW)

Jenna Townsend, Maryborough Highland Society (NSW)
RESTAURANT MANAGER OF THE YEAR
SPONSORED BY NSW ENVIRONMENTAL PROTECTION AUTHORITY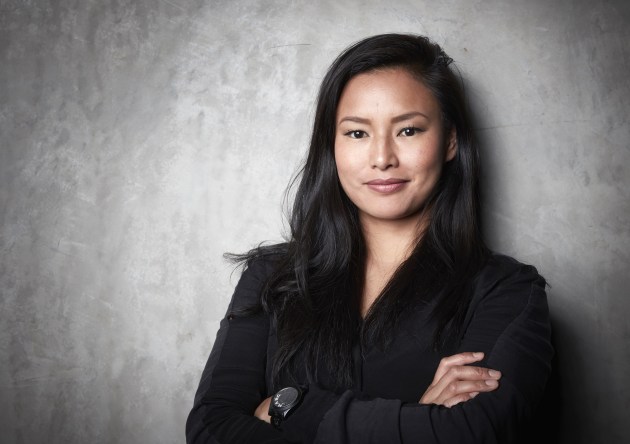 KYLIE JAVIER ASHTON

General manager

Momofuku Seiōbo (NSW)
What drew you to a career in foodservice?
I really love the dynamic environment that a restaurant offers. Working with creative people like chefs and being able to facilitate a special experience for guests is a great privilege. But the foodservice industry offers so much more than that. Elements like business management, leadership, and problem solving continue to challenge and develop me as I have progressed through my career.
What does success mean to you?
Success to me is not giving up. Being able to celebrate your achievements, but understanding that reaching a goal brings with it a whole new set of challenges.
What are your responsibilities at Momofuku Seiōbo?
Being the general manager I wear a lot of different 'hats'. I am responsible first and foremost for creating a truly memorable experience for our guests. I am also responsible for managing our business by ensuring that our budgets and targets are achieved. We are constantly setting a higher standard for ourselves and it is important to hold both the team and myself accountable to make sure that we are reaching our potential. And very importantly, it is my responsibility to empower my team to grow, develop and be the future leaders in our industry.
How do you help realise the Momofuku Seiōbo philosophy?
It has been important that I have a good working relationship with our executive chef Paul Carmichael. He and I work very closely to ensure that we have a clear vision for our whole team and that we support them to be able to deliver that vision. Ensuring that we have like-minded people on our team who are committed and invested in our vision, whilst pushing them to succeed with their own personal goals.
What is the first question you ask young staff who want to work with you?
I always like to hear a story about a time they received great service and why they found it so special. Not only do I want to understand how they perceive great service, I want them to tell me a story. As front of house staff, we are the storytellers – we bring the kitchen's vision to life and it's important that we're able to tell a story.
How do you create and deliver great hospitality?
I believe that hospitality is all about making honest and genuine connections. Really listening and caring for our guests is at the centre of real hospitality.
         Also it's essential to understand where our food comes from. Whether a dish was inspired by something Paul's mum used to cook for him, or understanding the provenance of the fish we are serving, having a connection to what we are serving is our greatest tool.
What is the biggest problem facing the industry today?
I think having greater balance in our work and lives is an important factor in making a career in hospitality sustainable and attractive to young people to work in our industry. Really finding a solution that works both financially for our businesses and making that a reality is still something our industry is struggling with.
What is your best advice for aspiring restaurant managers?
Love what you do. Hospitality is one of the most fun, exciting and challenging industries but it is also one of the most rewarding. Be ready and open to take feedback and don't be afraid of your weaknesses.
FINALISTS

Carole Dunn, Garfish (NSW)

Meira Harel, The Town Mouse (VIC)

Wimmy Winkler, Saint Peter (NSW)
RISING STAR AWARD
SPONSORED BY DINKO TUNA FARMERS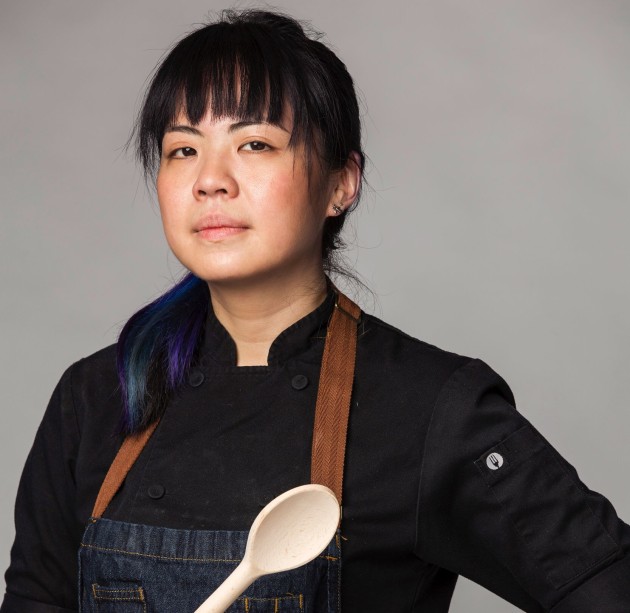 KAY-LENE TAN

Head pastry chef

Tonka and Coda (VIC)
Why did you decide to become a chef?
I love food. After spending three years pursuing a Diploma in Mass Communications, and another four years in documentary production, I hadn't found the same spark as I do when I am cooking, baking, and creating. I feel an intrinsic sense of delight when I am in the kitchen.
What is your philosophy to food?
I believe that the only way to know where you are going is to appreciate where you come from. The recipes and ingredients I grew up with have had a very important part to play in my career. I love mastering the recipes that my grandma and mum use to cook for me as a child. I deeply appreciate the foundations they set for me at such a young age.
What does success mean to you?
Success to me is looking forward to going to work every day, and just absolutely loving what I do. It is also seeing the smile on a customer's face, as they give a slight nod when they have eaten that first bite of my dessert.
Who has been the biggest influence on you as a chef?
My mentor, Andres Lara – he took the classic French pastry skills I learnt from working for chef Joël Robuchon and pushed them to the next level. He taught me a more modern approach to desserts, and how to be bold with my flavour choices and pairings. He also encouraged me to find my own voice, and to never be afraid of failure because that is how we learn some of our greatest lessons.
What is your signature dish?
The carrot cake dish I created for Tonka: carrot halwa, cream cheese ice cream, whipped mascarpone, apricot coulis and cinnamon walnut crumble.
Is there an ingredient you use a lot that would surprise people?
Salt. I love incorporating a salty element in all my desserts. I feel that it gives my desserts depth of flavour, and also makes it more balanced.
What one piece of advice from your training days do you keep with you?
Keep it clean. Cleanliness, and organisation in a kitchen is so important. It helps you work faster, and be more efficient, especially during busy Friday and Saturday night dinner services.
What cooking skill required in your kitchen is the most difficult to master?
I would say the ability to edit yourself. Young chefs always feel the need to overcompensate or overcomplicate dishes when they first start creating a menu. It's about knowing when to stop, to not over-garnish, to stop adding more flavour profiles to a dish. It is an irony that simplicity is actually very difficult to master.
What impact have you had on the running of your venue's kitchen and business?
Chef Adam D'Sylva, and restaurateurs Kate and Mykal Bartholomew have given me countless opportunities to grow as their head pastry chef at Tonka. They have allowed me to create my own dessert menu, and gave me the freedom to explore my creativity. It has also been exciting to learn how to run the pass, and it is a skill that I have honed over the last two years. It has helped me to organise the kitchen, and manage staff and wage costs.
         Recently, they have also asked me to take over the dessert menu at Coda, our sister restaurant. It has been exciting to work moving from creating Indian-inspired desserts to modern Vietnamese-inspired desserts. It is a challenge I have taken head on, and I look forward to helping both our restaurants grow.
UNILEVER FOOD SOLUTIONS LEADING WOMAN IN FOODSERVICE AWARD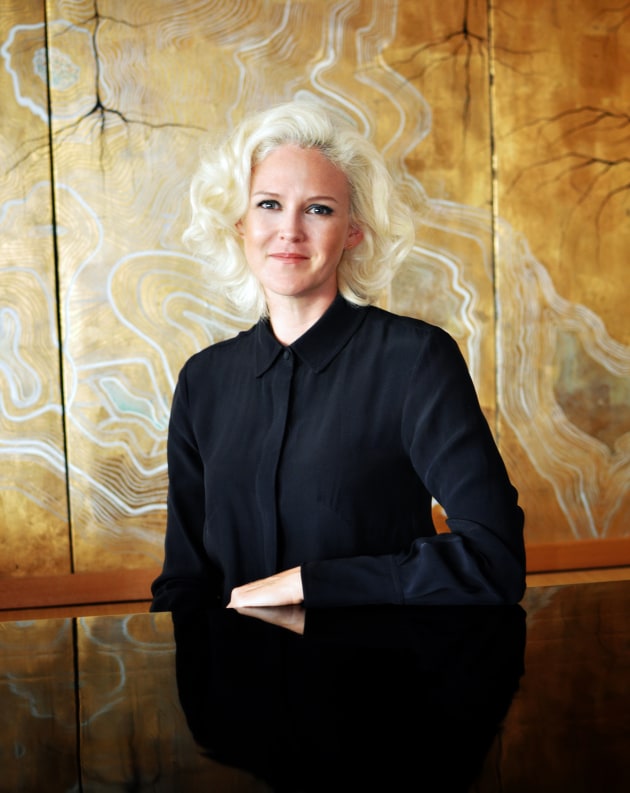 DANIELLE GJESTLAND

Restaurateur

Wasabi Restaurant & Bar (QLD)
How did you come to open Wasabi Restaurant & Bar?
After living for a period of time in London, I once again found myself, in my early 20s, at home in Sunshine Beach searching for a role that would tick all the boxes.
         Looking through fresh eyes at the town that was so fundamentally familiar, I saw an opportunity. We had amazing produce, brilliant locally available seafood, and a population made mostly of people who had chosen Noosa as their new sea change home. It seemed obvious that a good Japanese restaurant was missing from the local dining scene.
         Opening Wasabi meant I had the opportunity to forge a career in foodservice that would allow me to show my passion for service coupled with good management skills and a way to further explore my interest in Japanese culture and cuisine. I had always sought to exceed people's expectations but being a restaurateur allows you to see this out from beginning to end. I can plan for a service, welcome the guest, enjoy their company while they enjoy their meal, and have them leave happy all in a day's work. 14 years later, a career in foodservice continues to be invigorating and exciting.
How do you define your business philosophy?
My philosophy stems from the thought that in some small way we are fortunate to play a supporting role in people's happy moments in life. When people go out for a special occasion the restaurant becomes part of their memories. We become part of their lives in a way. So, if we act daily on this theory, that we have the power to influence someone's day for the better, then only good can come of it.
What were some of the surprises and challenges that you didn't expect when you launched your business?
I was very young and inexperienced so there were many surprises and everything was a challenge. I didn't know how to open a restaurant but I did. I didn't know how to make it critically successful but I did. I didn't know how to run a farm or grow vegetables but I can now. I didn't know how to design or construct a cooking school but I did.
What have you learned about making a business profitable and feasible?
Wasabi has grown very slowly and organically over the last 14 years. I have tended to believe that if I don't have the money to pay for it then I can't have it. I also always ask – is this purchase going to help my business make money or do I just want it? In our industry, it can all slip through your hands very quickly. Despite being busy and critically acclaimed, you can still fail. It is wise not to forget that when you are basking in the glow of your own success.
Who were your mentors?
Firstly, my mother who taught me the power of hard work. I believe sheer perseverance and not talent has got me to where I am today.
         Secondly, I have received a lot of great financial advice from my husband, Ptor. In the beginning, when I opened first Wasabi his advice probably saved my skin. You can be the most creative person in the world but if you're running your own small business and you don't have your house in order and the numbers don't add up, then it's going to end badly.
         And finally, my team. I started the restaurant when I was very young and over the years I have been fortunate to work with many wonderful people whose collective advice and support helped me enormously. I would not be here today without them.