Meet foodservice's 2018 30 Under 30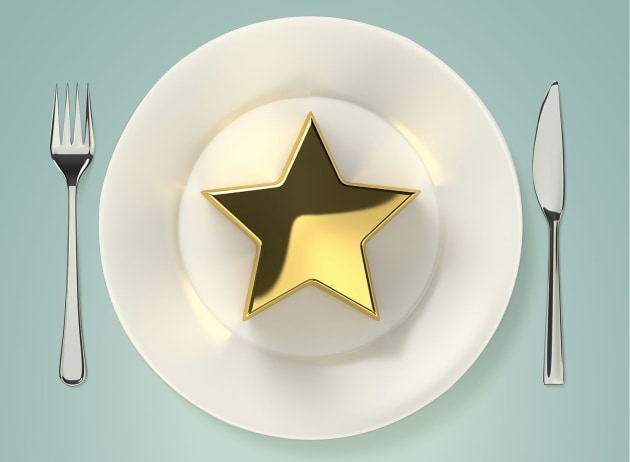 Foodservice is proud to present our inaugural 30 Under 30 list.
Dedicated to supporting the talent and dynamic energy we have within Australia's foodservice and hospitality industries, foodservice created our 30 Under 30 awards program to showcase the diverse accomplishments of our next generation of foodservice professionals.
We combed the country to find the best and the brightest under 30s, and were staggered by what we found. High achieving and aspiring chefs, restaurateurs, cafe owners, venue managers, producers and front of house staff all making their mark, and who through excellence, creativity and application are shaping the future of the sector.
A big thank you to our partners and and supporters of Australia's young talent, Foodservice Australia, Kikkoman, Porkstar, Inspired by Australian Pork and Stoddart, and major sponsor, Parmalat, who understands the significance of positive and innovative initiatives.

And the award-winners of the foodservice 30 Under 30 are...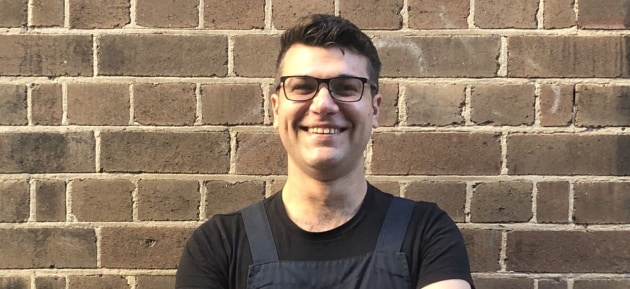 Troy Crisante, 28
Sous chef, Firedoor (NSW)
"I strongly believe that a career in foodservice is something that chooses you, hospitality is a quality in a person that is hard to teach and I think that some people have a deep desire to look after people, to do their best to make people enjoy themselves and to nourish others with not only food and drink, but love and hospitality."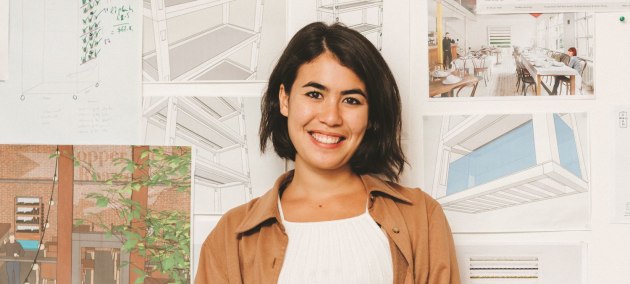 Serena Lee, 22
Co-founder and director, Farmwall (VIC)
"At Farmwall, we want to transform our cities into food-producing ecosystems by growing more food in the city in under-utilised spaces. If someone were to tap me on the shoulder on the street and say, 'I ate at a restaurant with a Farmwall, and thought it was so impressive, it inspired me to go home and start my own veggie patch', I would be pretty chuffed and consider that a great success."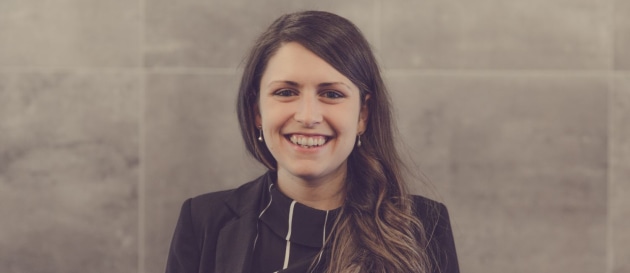 Tara Dickinson, 28
Owner and director, Tommy's Cafe and Pinocchios Wine & Pizza (NSW)
"I feel like with the evolution of our industry, we are at times in danger of losing touch with the foundation of hospitality, which is to be hospitable. Through the venues I open, the staff I employ and the customers I meet, I want to leave the impression that I was personable and sincere with them, and that in someway I helped make their day a little bit better."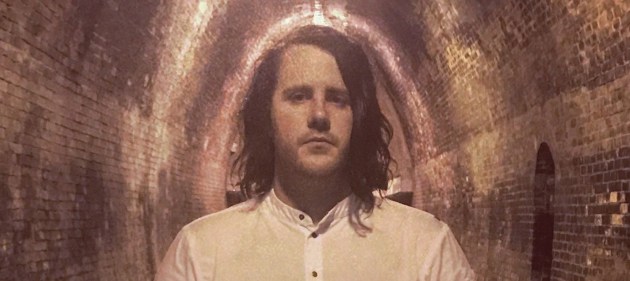 Joshua Gregory, 28
Sous chef, EXP. Restaurant (NSW)
"The best piece of advice I've ever been given is: cook for everyone. As chefs, we don't know people's back stories or their lives. Some people may dine out every single day, others may save an entire year for a single evening. So let's make sure it's damn special."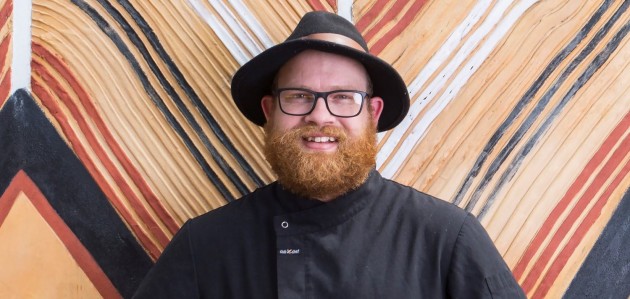 Zachary Green, 28
Restaurateur and chef, Elijah's Kitchen (NT)
"The motto of Elijah's Kitchen is 'our culture, our food, our stories'. It's about celebrating indigenous culture through food. I want to show not only diners at my restaurant, but the whole industry the beauty of my Aboriginal culture and to change people's perceptions of it."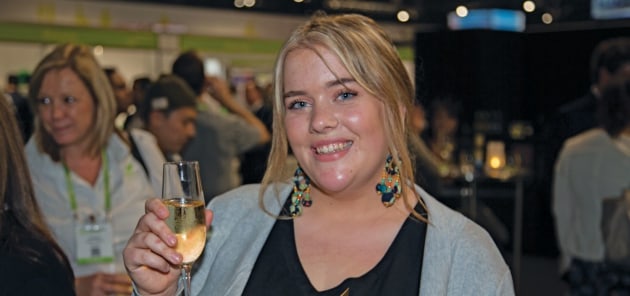 Hollie Walton, 18
Owner, Brown Shugar (VIC)
"Foodservice is in my DNA, my family has always owned cafes, pubs and restaurants. I witnessed at a very young age the connection between food, culture and community. I wanted to be involved in that connection. I wanted to be pushed, I wanted to work long hours, and I wanted to be woken every morning with a drive that would not rest."
Briony Bradford, 29
Head chef, Jones Winery Restaurant (VIC)
"I have been very fortunate to work under many great chefs and all have shared great advice. The ones that have always stuck with me are: taste everything; make sure that everything you put onto the plate is something that you would happily serve to your mother; don't be afraid to take risks; and push yourself to learn more."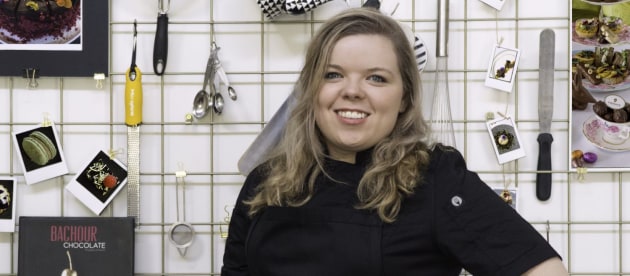 Chelsea Logan, 23
Head pastry chef, InterContinental Double Bay (NSW)
"I have been really lucky to work with some really great chefs over the years who have had a really positive impact on me and my career. If it wasn't for them I wouldn't be where I am today, so I believe that it's so crucial to create an environment where we can nurture and develop the next generation of chefs."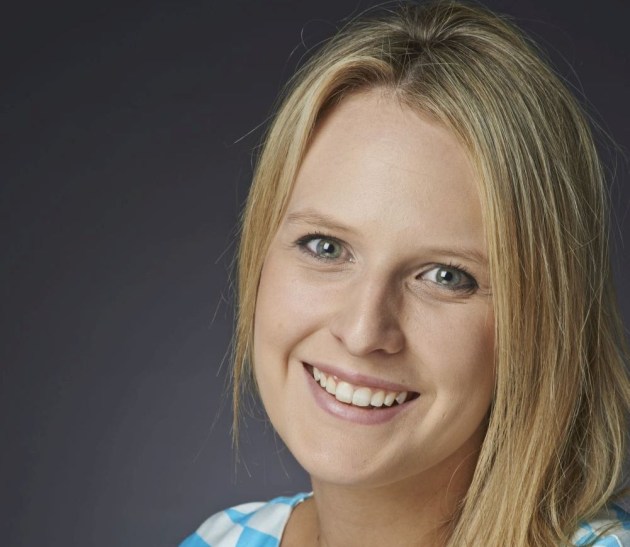 Alli Peters, 27
Co-founder and events producer, Boardwalk Catering and Paella amor (NSW)
"I hope to encourage more women to work in the foodservice industry. I fell into the sector and I have found it be male-dominated where women's opinions are not always listened to or acknowledged. We have made our catering business different to this stereotype to ensure that all of our employee's ideas and suggestions are treated equally."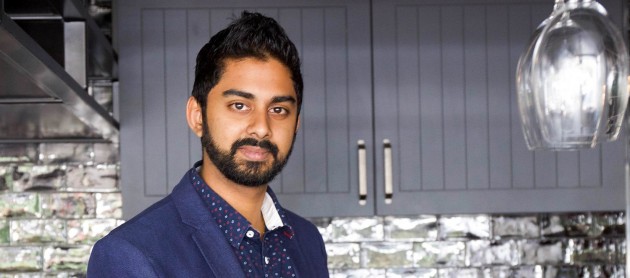 Abhi Mahadevan, 29
Restaurateur, Culina et Vinum (NSW)
"My primary focus is striving for excellence within the ever-evolving dining scene and adapting to it by constantly giving customers something new to experience. I would love to contribute to the Australian foodservice industry by not only maintaining the high standards being set across the country, but also by highlighting more regional produce."
Garreth Robbs, 29
Head chef, Bistro Molines (NSW)
"I hope that over the course of my career I can continue to help promote the Hunter Valley as one of Australia's premier hospitality destinations. I also hope to ensure that our industry is in capable hands for generations to come by continuing to train young chefs at our restaurant and by volunteering with the Hunter Culinary Association."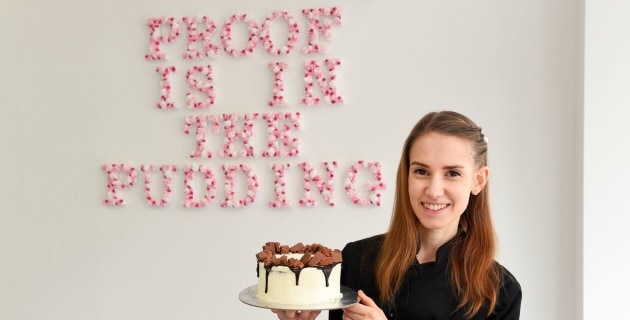 Isabelle Bach, 23
Owner and head baker, Proof is in the Pudding (VIC)
"My definition of success has recently changed. Success used to be driven by how many people I could bake for. Success now is driven by achieving satisfaction of as many cravings as possible, a high commitment to product quality and reliability, and impeccable care towards one's self and one's team."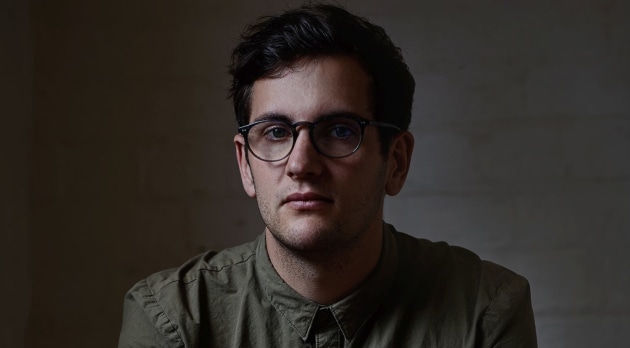 Zackary Furst, 25
Sous chef, IDES (VIC)
"I grew up in a hospitality family and being in restaurants and kitchens has always been natural for me. I decided to become a chef at a young age, but there was no defining moment where I said to myself, 'I am going to be a chef'. It was more a general progression towards something I always knew was going to happen."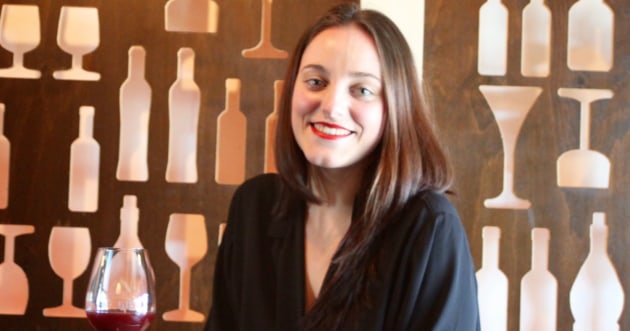 Brooke Adey, 28
Restaurant manager, Chiswick Woollahra (NSW)
"I think a career in foodservice chose me. I grew up in my parents' restaurants but more importantly, the reason I choose to come back every day is the people. I thrive on the buzz of service, and providing an experience that goes beyond expectations, and I love being able to share what I have learnt with my team and watching them grow as hospitality professionals."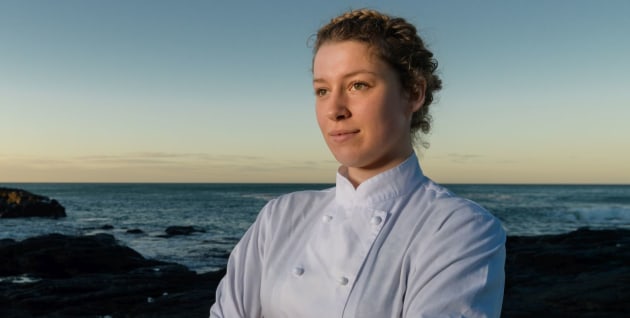 Laura Skvor, 21
Apprentice chef, Zigis, Georgie Bass Cooking School (VIC)
"I believe the kitchen is a place to work hard, grow and be supported and challenged by the people around you. I hope to revolutionise the way we involve our communities in our restaurants. I think kitchens of the future will have a space to involve and utilise the forgotten skills of our older generations as well as providing employment and skill development for those with disabilities."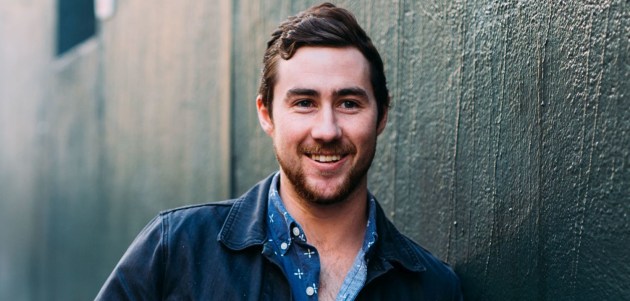 Ollie Margan, 26
Managing partner and bartender, Maybe Mae (SA)
"My approach to hospitality has been formed by travel. I have accumulated ideas from various places all over the country and the world to forge what is my way of doing things. In a crowded industry, standing out and being identifiable by your approach, as opposed to a sign on the wall, is crucial to longevity as you provide a service that is not interchangeable."
Kurtis Bosley, 26
Group bars manager, Public House Management Group (NSW)
"I originally studied as an architect, but once I finished my degree I found myself wanting to redirect my creativity towards an industry that was already close to my heart. I feel very happy knowing that what I'm doing each day is what I love. I also hope that I can inspire and educate the younger bartenders and industry guys and girls to want to be more involved in our industry."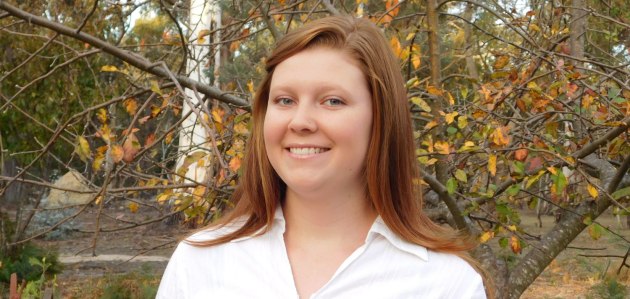 Tahlia Collins, 19
Apprentice chef, Taralga Sports Club (NSW)
"I love the fast-paced nature of foodservice. I love being a part of a kitchen team and being forced to think outside the box. While it can be stressful and challenging at times, it is never boring. My love for the adrenaline rush of a busy shift has only grown with experience and how far I go in this industry will only be limited by how much I want to achieve my goals."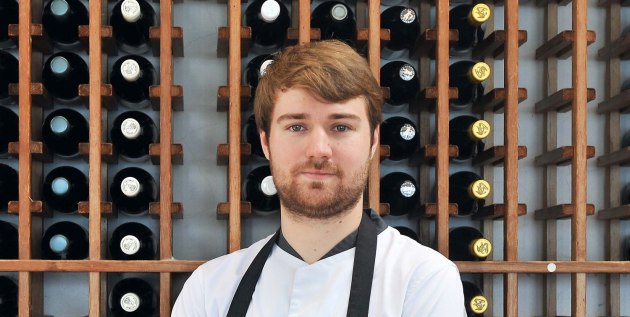 Alexis Besseau, 26
Head chef, The Bathers' Pavilion Restaurant (NSW)
"Success can be a very good thing but it can also be a dangerous thing. It can come very fast, but it can also go away faster. I think it's a mistake to chase after success. Success will come with hard work and a search for perfection."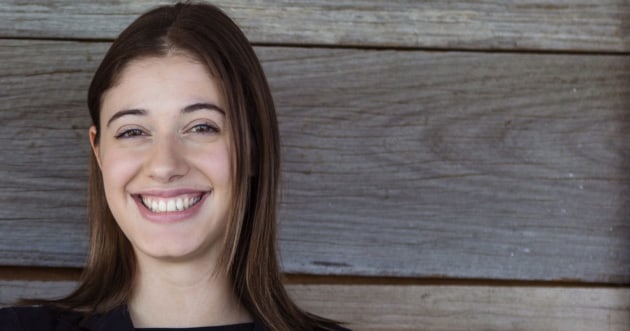 Fabiola Valtolina, 25
Restaurant manager, Limone Dining (NSW)
"I am a very passionate person, so when I apply myself to something I always give 100 per cent. For me success is the recognition of my hard work and the effort that I put into what I do, including helping the people around me to grow and improve their skills, providing a great experience to our customers, and developing both the business and my career."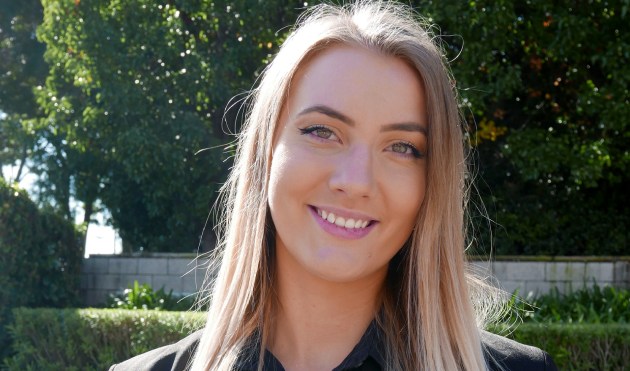 Madeleine Salter, 21
Restaurant manager, Campbelltown Catholic Club (NSW)
"A motto I frequently tell myself is 'fake it until you make it'. I believe if you act confident, no one will question you. Acting confident has given me the opportunity to discover new skills, experiences and ideas. It has also helped me lead a team with people who are often older than I am."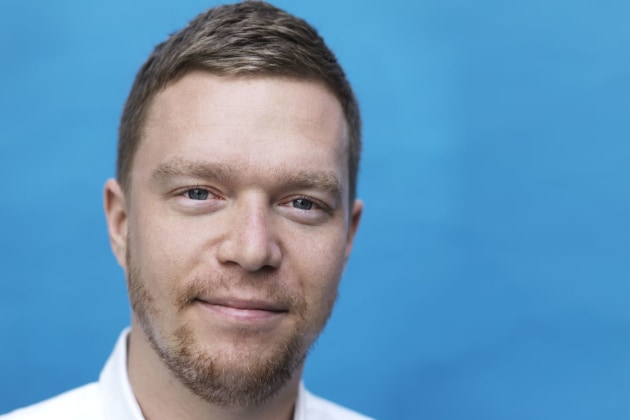 Max Gürtler, 28
Head sommelier, Momofuku Seiōbo (NSW)
"The impact I hope to have on the Australian foodservice industry is the same it's had on me – to inspire, to nurture and to be part of a family."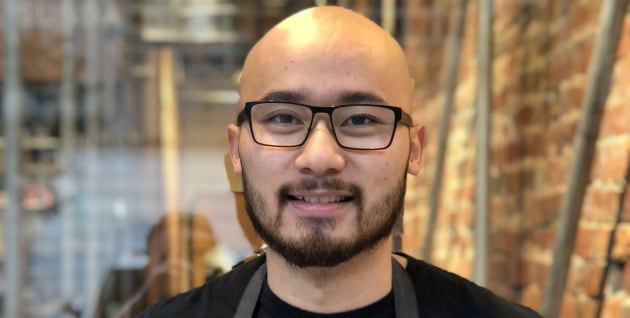 Khanh Nguyen, 27
Restaurateur and head chef, Sunda (VIC)
"Years ago, I spoke to Dan Hong about opening a modern South East Asian restaurant. His advice was, 'If you can't do it better than the original, then don't do it.' Many of our dishes are based on traditional recipes but are made using new techniques and native, Australian ingredients. By doing so, we can deliver something that is completely different to what is expected."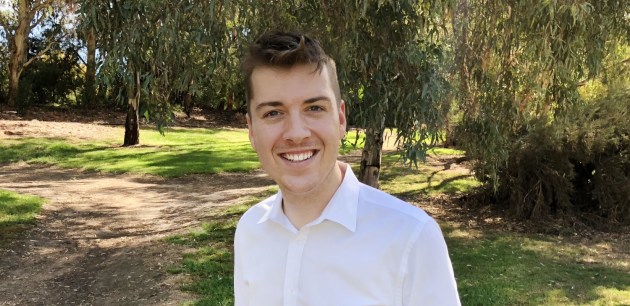 Brandon Reynolds, 23
Non-executive director, The Yoghurt Shop (SA)
"Australia is at the forefront of all things food. It's my hope that our generation continues to take this momentum to the next level globally so we remain an anchor for global, premium food. I hope that as I continue to grow that I can keep creating lasting relationships with others that are doing the same, along with continuing to make fantastic products and innovating in the food industry."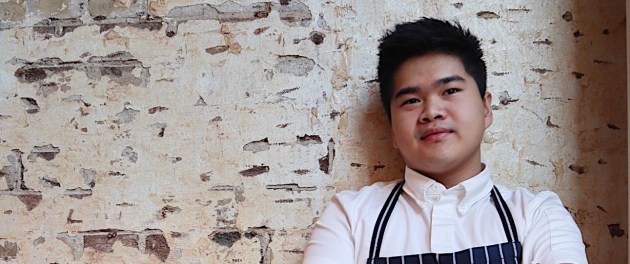 Darwin Leonar, 24
Head chef, 4Fourteen (NSW)
"Success is not about how much profit you'll make at the end of the night, but how many customers leave the restaurant with a happy face. Success doesn't come by itself. It comes with hard work. So keep your head down and push on. It's so important to keep that in mind especially when you're in this industry."
Kirra-Lee Parsons, 23
Chef, Lûmé Restaurant (VIC)
"I approach my career with an attitude of persistence and desire to push boundaries. I'm not afraid of failure as it always leads to an opportunity to learn. I hope in doing so that I can be a role model for young women considering a career as a chef. I also aspire to promoting change within the foodservice industry's culture so that we can establish a greater recruitment and retention of women."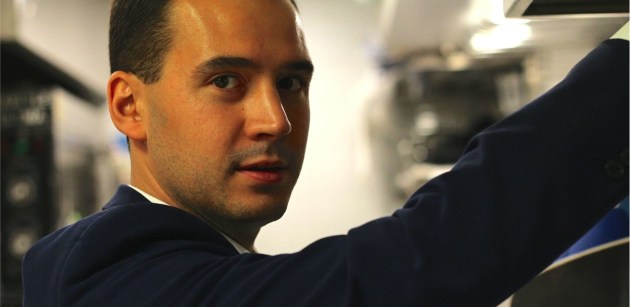 Alessandro Truzzi, 29
Restaurant manager, The Ormeggio at The Spit (NSW)
Co-owner Anna Pavoni says, "Alessandro is an absolutely wonderful restaurant manager with a grasp on all fronts of his role – from leading and motivating the team to business decisions to a deep financial understanding of the venue and business. He leads not just by example but with strength and knowledge, and the continued success of Ormeggio is testament to his role."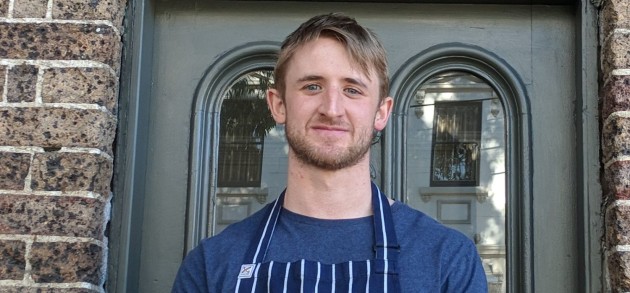 Edward Saxton, 29
Restaurateur and head chef, Sagra Restaurant (NSW)
"I want to be part of a positive change in the culture within restaurants. At Sagra, we have avoided the usual, hierarchical 'top-down' kitchen structure and replaced it with a more egalitarian approach. We have also sought to break down the typical front of house-back of house divide by training the floor staff in the kitchen as well as getting the chefs to run food and interact with the customers."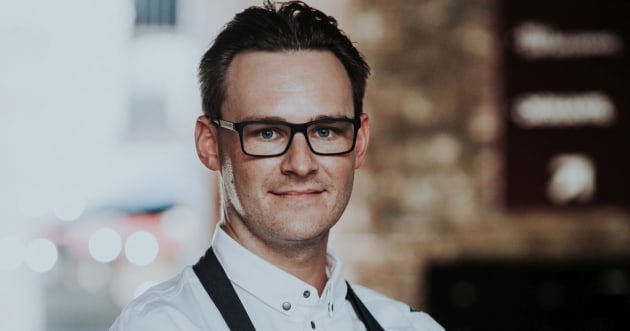 Gareth Williams, 29
Covered in Crumbs (NSW)
"I have always loved food. Launching my business, I hope to create an impact by being a part of the ever-growing food scene in Newcastle, New South Wales and wider Australia. I want to create a style of pastry work that is classic but with little twists along the way by using techniques and flavour profiles commonly used in the restaurant scene."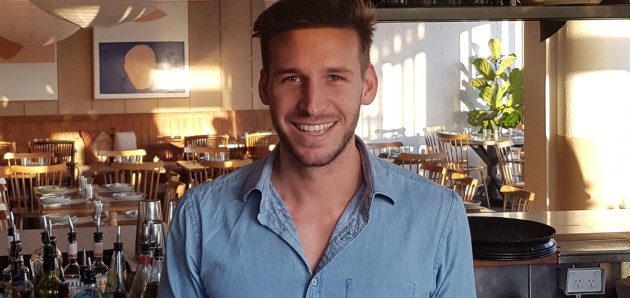 Luca Versiglia, 29
Bar manager, North Bondi Fish (NSW)
"The best piece of advice ever given to me came from Jason Chow, when he was Chiswick's general manager. He said, 'A person will always remember the way you made them feel.' I've taken this on board, and I hope to make an impact by creating a safe environment where people can experience feelings of belonging, social gathering, recognition, fun and respect."