FoodService's 50 Next Generation Top Aussie Chefs
FoodService's 50 Next Generation Top Aussie Chefs
FoodService magazine scoured the country for our most talented rising stars in the foodservice industry. Introduced by the legendary Alla Wolf-Tasker, the 50 Next Generation Top Aussie Chefs aims to identify and honour those who have demonstrated success and leadership, as well as are helping define the future of Australia's culinary landscape through their flair and creativity.


Foreword by Alla Wolf-Tasker AM
Looking at this list of the 50 Next Generation Top Aussie Chefs makes me inordinately proud for many reasons.
Firstly it's wonderful to be able to count many of these young food professionals amongst my colleagues, to have eaten at their tables, to have interviewed many for awards, or cooked side-by-side with them at collaborative media and charity dinners, or to have introduced many, many, of them to large appreciative audiences at our Cooking School at Lake House.
Secondly, what an inspiring line up to take our industry forward! What diversity in cultural culinary DNA, culinary focus and approach. We look likely to be spoilt for choice and our industry to be so very much richer. This also, make no mistake about it, is an ambitious lot, biting at the heels of long term, long recognised culinary gods and industry stalwarts. This lot serves to keep the rest of us on our toes with their restless pursuit of the unique and the 'no holds barred' interesting.
If the dreams of but half of these young aspiring chefs turn out – we're all in for a rollicking ride.
Is it more difficult for young industry professionals nowadays? Much would seem to be easier. In my youth I waited for newly released culinary ideas in the form of cookbooks (inevitably French) for six weeks to arrive by ship. Who could afford the airfreight for those huge tomes? Nowadays a mere click secures opinionated discourse (with pics!) on what's on the tables at Fäviken, Central, Den or Odette. The speed of global take up of ideas is however a double edged sword. Whilst it's impossible to cut oneself off and remain entirely unaware, the temptation is strong to participate in the breathtaking speed at which things are changing. Fear of missing out is alive and well in the culinary world. How one remains engaged and not overwhelmed is not a bad problem to have I guess.
What I am convinced of is the common ground that remains strong amongst the generations. Honing one's own philosophy, avoiding fads. Honing what one does over and over, perfecting, raising the bar, building an audience of followers through hard work and dedication, must always be on the agenda. I do occasionally hear a little rebellious chatter, a bit of 'bah humbug' to issues of consistency, a bit of 'let's move on'. At the end of the day, that two month media lauded glamour pop-up wont pay the bills, but an appreciative cared for audience of eaters will. Its not rocket science what we do. We feed people. And it always must be delicious.
Now there's three sentences I wouldn't mind seeing as a tattoo!


AUSTRALIAN CAPITAL TERRITORY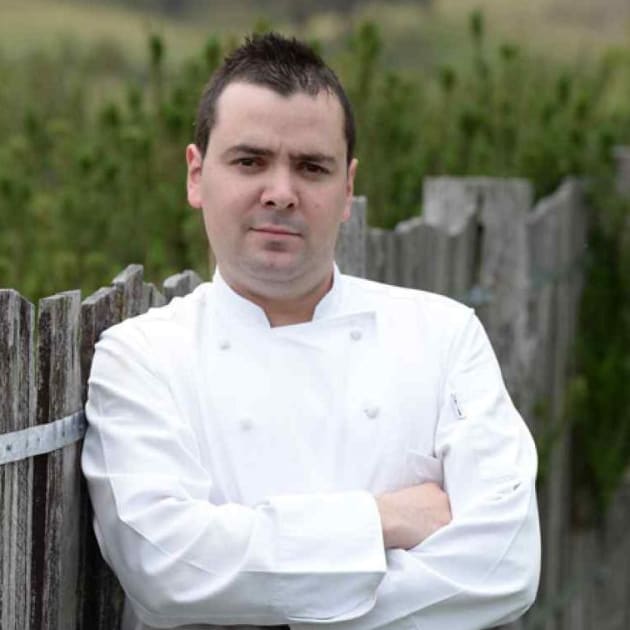 DAMIAN BRABENDER
Otis Dining Hall

Damian Brabender thinks the key to great cuisine is understanding. "I think knowledge is respect," he explains. "If you respect something, you'll go out of your way to learn about it. The more time you put into something to educate yourself about something, the more respect you're going to have for it."
To that end, the chef of the recently-opened Otis Dining Hall, who also runs cooking classes at The Truffle Farm at Majura and has worked for legendary chef Pierre Koffmann, believes that chefs need to spend as much time at the farm gate as they do in the kitchen. "To have respect for produce is to visit the farms and to visit the provedores and to understand it and touch it and smell it, and understand how much work goes into it," he says. 
To his mind, theatrical tricks and a focus on plating is to the detriment of truly good food. "The old saying, 'people eat with their eyes'?" The day I see people licking their phones is the day I'll actually believe that," he says. "I think people eat with their mouths. You learn that when you're a kid." Amen.


ANNABELLE GREIG
Pialligo Estate

Farm-to-table means something a little different to Annabelle Greig. "I grew up on a deer farm in New Zealand, and we always went hunting and fishing. We just ate whatever we caught," she explains. "Coming from a farming and gardening background, I've always used garden-grown vegetables and fresh ingredients."
Born outside of Christchurch on New Zealand's South Island, Greig emigrated to Australia to work at Circa in St Kilda, and for Vietnamese-style restaurant Dandelion. From there, she spent two years in London at the Michelin-starred Pied à Terre, before moving back to Australia for a position at Pialligo Estate, where she's focusing on pastry. The move has returned Greig closer to her roots. "We try to always use sustainable products and local farms, and we have a garden, so we talk to Tom the gardener and order the vegetables we need for the day," she says. "It's a lot more interesting for the customers, because you can take food to the table and explain where it's come from."
At some point, Greig hopes to be working in her own kitchen. "Personally, I'd like open my own place. It's a bit of a struggle, because you can see so many places opening and closing," she says. "I've been pastry for the last year, and that's been interesting, but I'd like to stick to a more formal setting for food."

NEW SOUTH WALES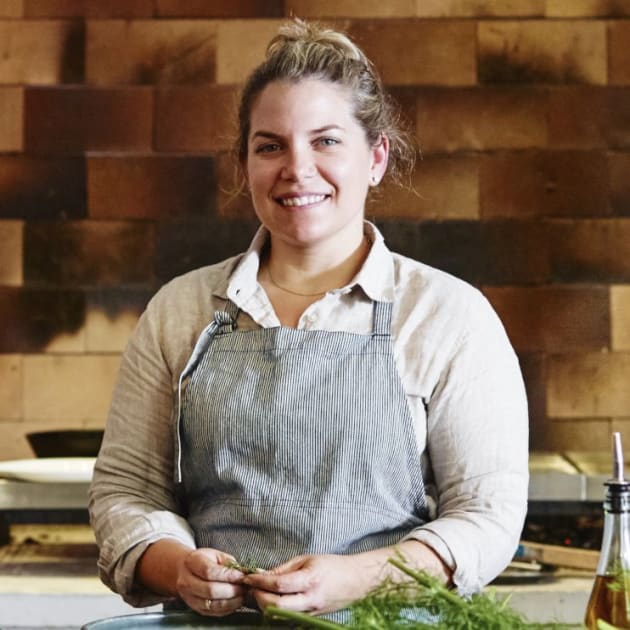 DANIELLE ALVAREZ
Fred's
You can't bring California to Sydney, but there's definitely no harm in trying. Danielle Alvarez, Merivale's biggest recent hire, has proven that with Fred's, her 60-seat dining room in Paddington that's built around an enormous central fire. "Like every chef, pretty much anything you do is a result of your experiences in life, and where you've learned to cook, and what you think is delicious," she explains. "For me, it's pretty heavily rooted in things that I learned and saw in California. That place, and especially Chez Panisse was really an aha moment for me as a chef. I really wanted to bring a bit of that simplicity honouring the ingredient to Fred's."
Alvarez's food philosophy is emphasises honouring the ingredient. "I think generally, my food philosophy is to keep it pretty simple. I really take a lot of inspiration directly related to what's growing in the ground at the farms. That changes weekly," she says. "If you look at the weather in the last couple of weeks it's gone from really hot and dry to really wet and cold, we have to respond really quickly to a lot of those changes."
Once that produce arrives in the kitchen, Alvarez doesn't mistreat her ingredients. "It's one of two things for us. We like to keep a lot of ingredients raw, sliced thinly, dress with olive oil and salt. It's a dead simple approach but for fresh fruit and vegetables it highlights a certain texture and sweetness that you don't get if you cook it," she explains. "We also use fire a lot here, so there's that application where we cook things in the coals, for a lot of root vegetables and thicker things it brings out this smoky sweetness that's really beautiful. For us it's either ultra-fresh, ultra-bright, or we cook it for longer and smoulder it to bring out other characteristics."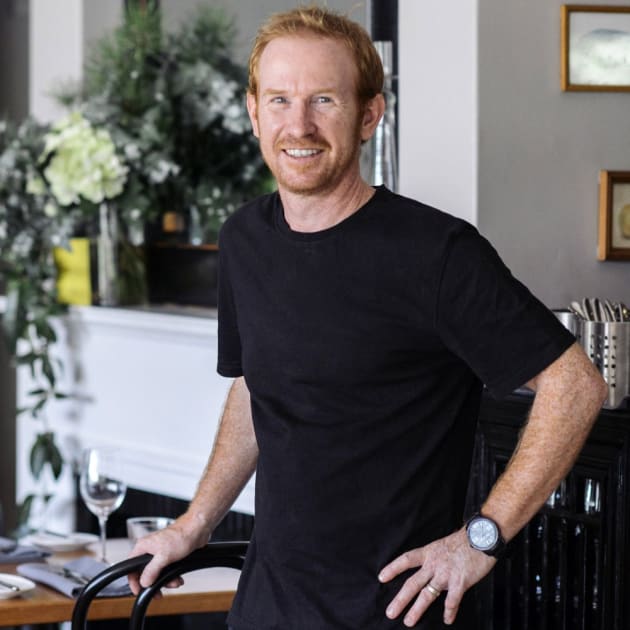 ADAM BANTOCK
Clementine
Perhaps the biggest shift in Australian dining won't come from the laneways of Melbourne or in Sydney skyscrapers, but out in the country, where small towns are experiencing a sea change in regional restaurants.
One such town is Yass, where chef Adam Bantock, formerly of Dieci e Mezzo, A. Baker and Temporada, and with experience on the pans in London, Shanghai and Hong Kong, has opened Clementine, a little fine diner in a weatherboard cottage. "As regional Australia becomes less remote, there's going to be a lot more variety coming out in dining," explains Bantock. "These days, out in the regions, it's a lot more multicultural, there's more people flocking from the cities to the country and they're bringing with them a better culture of dining, because they're used to it."
Bantock says he's not trying to reinvent the wheel, loosely basing his cuisine on classic European combinations. "My food's different because I'm the only one in Yass doing it. It's based on the way I've been trained, and I guess that's how my thought-processes work," he says. "I guess that makes it unique." 
With great, quality produce grown nearby, Bantock likes to keep his cooking uncomplicated. "I try and keep four, maybe five ingredients on a plate," he says. "I don't venture down the molecular gastronomy path at all. I don't manhandle too much of the produce. I like to think I get good produce and I like to keep it simple."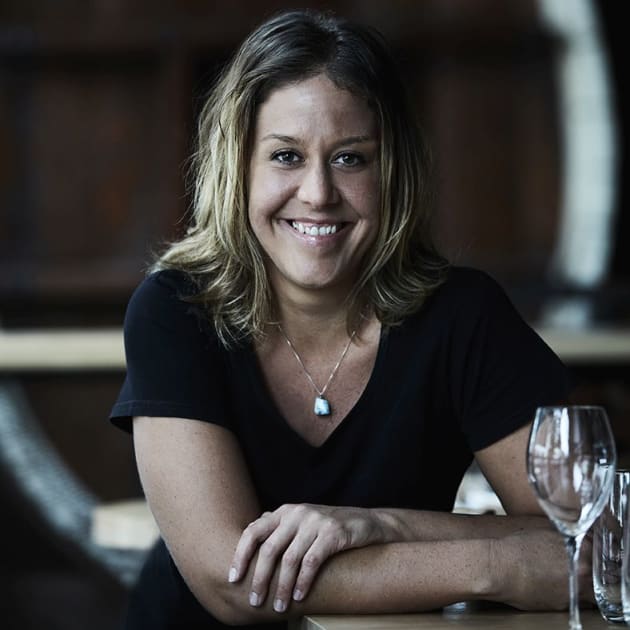 JACQUI CHALLINOR
Nomad
For some chefs, going forward is about returning to their roots. Nomad's Jacqui Challinor graduated through cafes, steakhouses and fine dining before she discovered what she really wanted to cook. "I've done a whole lot of different styles of cuisine," she explains. "It was at Felix, where I cooked a bit of Greek, where I started to feel comfortable with food, and be able to trust myself a little bit more. It felt more like home cooking, with things I was used to and things I could relate to."
At Nomad, Challinor's cooking the cuisine she grew up eating. "My Mum's Maltese, so I grew up with a lot of really beautiful flavours as a kid. Lots of barbecuing, lots of olive oil, garlic, all those beautiful aromatic things," she says.
Like many of the chefs featured on this list, using fire provided something of a turning-point in Challinor's technique. "I love cooking over fire. We use straight wood, we've got a wood fire grill and a wood fired oven," she says. "I love something really simple like prawns on a barbecue. We do a lot of barbecuing and charring."


BEN DEVLIN
Paper Daisy at Halcyon House
Ben Devlin's got an enviable resume. During his three years at Brisbane's three-hat restaurant, Esquire, he was awarded Good Food Guide's young chef of the year. He's also had a stint with Redzepi at Noma. But instead of packing his plaudits and going abroad, Devlin headed to Cabarita Beach, just north of Byron, to head up Paper Daisy.
Being based inside a boutique hotel, Devlin's particularly aware of the need to create an entire experience for his guests. "Being a hotel as well as a restaurant, we're really trying to attract people to the area," he says. "What I aim to do is bring joy, really. I really want to make someone happy."
In order to do that, Devlin believes that it's not only what happens on the pans that matters. "I think you need to look at the entire process – it's looking at the produce that you're using, looking at the way you're dealing with your guests, and the way you're dealing with your staff," he explains. "A lot of thought and a lot of time goes into everything to try and create a good environment for the people that are working there so that they can create a good environment for the people that are visiting."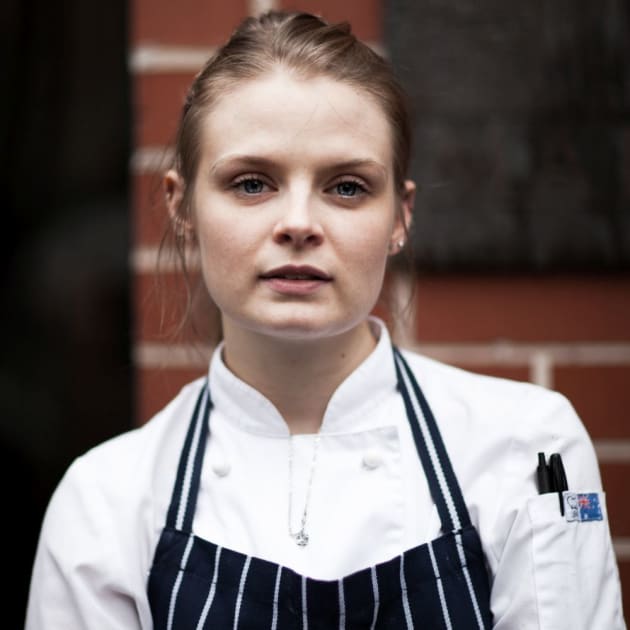 LAUREN ELDRIDGE
Pei Modern
Science, to pastry chef Lauren Eldridge, is not about foams and emulsions. Science is about reading. "I like to use science, but I don't mean that in the way of chemicals, but rather researching a particular ingredient or particular technique, whether it's classic or modern," she says. "If I get a vegetable or a fruit, I like to research the structure of that so you know how it works, and what you can do to it so you can change it. The more you research, the better you can make it."
While completing her pastry apprenticeship at Marque, Mark Best was adamant she train with savoury chefs rather than those in her own specialisation. "Mark employed me when I was a second-year pastry apprentice, and he specifically didn't get me to work with other pastry chefs because he wanted me to learn in my own way, and in a way that suited his restaurant," she explains. "It required me to do a lot of my own reading and become self-taught, in a way."
That self-directed learning has helped Eldridge forge her own way. "I wouldn't call myself a classically trained pastry chef. I don't like to use just traditional pastry ingredients," she says. "It's not uncommon for my desserts to have vegetables in them."
She sees her style as a search for balance. "I try not to complicate anything too much – if you get something in season and it's really great quality you don't need to do too much to it," she says.
 
ANALIESE GREGORY
Bar Brosé
Analiese Gregory is chef royalty. The daughter and heir of the first New Zealand chef to be awarded the Master of Culinary Arts by the Royal Academy and the French Meilleur Ouvrier, Gregory very literally grew up in the kitchen. Her talent, however, doesn't rest on genetic heritage: after training in Auckland, she's grafted hard in esteemed kitchens from Logan Brown in Wellington, The Ledbury in London, Maison Bras in Aveyron, Le Meurice in Paris, as sous chef at Quay and in the R&D kitchen of a little restaurant in San Sebastian called Mugaritz.
Gregory is an exemplar of what she believes is the growing professionalism of hospitality. "I think kitchen culture is changing a lot. When I started cooking in New Zealand there was a lot of people for who it was if you dropped out of school, you went into hospitality," she says. "People are choosing it of their own free will now, so you're getting different types of people coming into the industry, and I think that's a good thing. But that means that kitchens have to change to become better for the staff, basically."
At Bar Brosé in Sydney, which she co-owns with the team from ACME, she's refining those techniques she's developed alongside the world's best chefs. "I think it's a movement back to the way things used to be. We all became really obsessed with new techniques, and things we didn't previously know we could do with food," she says. "But I think now, for me personally, that's not how I want to cook anymore. It's more about finding produce that I'm super-interested in. 
My supplier will give me something, and it goes from that."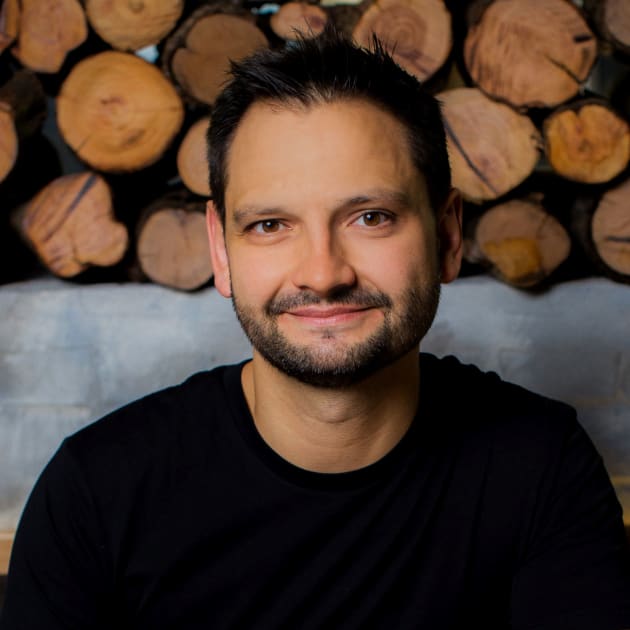 LENNOX HASTIE
Firedoor
If there's a single technique that epitomises the new wave of Australian cooking, it's fire. Lennox Hastie is no small part responsible. After working in multi-Michelin-starred restaurants Le Manoir aux Quat'Saisons (two), La Maison des Bois – Marc Veyrat (three) and Martin Berasategui (three), Hastie made a pilgrimage into the Basque mountains, seeking out Victor Arguinzoniz's Asador Etxebarri. He stayed five years.
"For me, it was a turning point when I started cooking with fire. I didn't expect to find the depths that I found," explains Hastie. "If you look at fire around the world, you're looking at a history that stretches back to our evolution. There's nothing that's dramatically effected humankind more than fire. There's a history that's going back 60,000 years. Everything else is relatively new."
After returning to Australia, Hastie opened Firedoor with the help of the Fink Group. The entire restaurant revolves around the enormous wood-fired oven, from which Hastie scoops glowing coals to scatter over the custom-built grills. The chef believes the growing resurgence of fire in Australia is part of a larger search for connection. "It sets your heart racing. All your senses, your smell, your touch, everything is enriched and the ingredient is enhanced," he says. "Across the board, not just cooking with fire, but also traditional methods of preparation, whether that be fermentation or pickling, there's a lot more grass-roots, back to basics. It's about that desire to feel something real."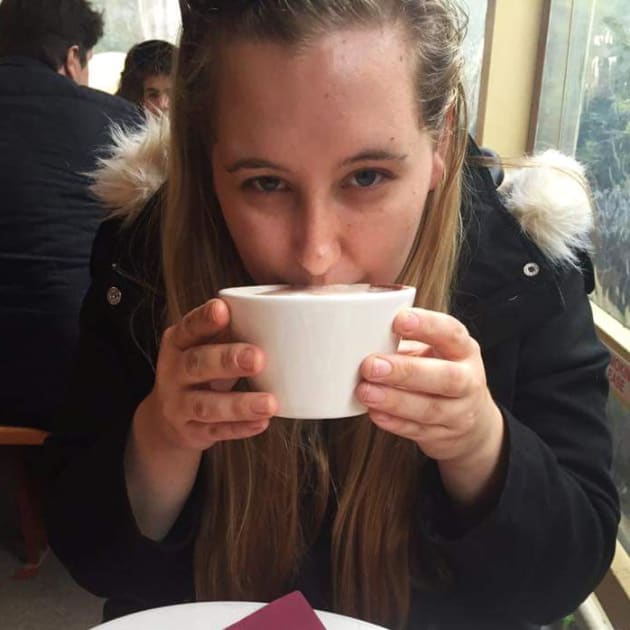 ASHLEIGH JARVIS
Benjamin & Daughters
Few chefs on this list began their careers in The Hog's Breath Cafe. "I started from the bottom," laughs Ashleigh Jarvis. But she's come a long way in the short time since then.
The decisive moment was a National Indigenous Culinary Institute program, which helped Jarvis reboot her apprenticeship. "It just provides Aboriginal people with the chance to get a qualification and to work in some good restaurants," she explains. "I was about 18 months through Hog's Breath, and I restarted my apprenticeship, pretty much."
From there she went onto Rockpool Bar & Grill in both Sydney and Melbourne – where she qualified – to Fratelli Fresh, and helped open Cafe Nice in Circular Quay. Of late, she's specialised in pastry. "Pastry's what I've always wanted to do, which is awesome," she says. "Pastry is definitely my pride of cooking. I have the biggest sweet tooth, it's not funny."
Now, she's once again working for original Fratelli Fresh founder Karen McDonald at Benjamin & Daughters, a Jewish-style deli in Double Bay. While Jarvis is still hungry for knowledge, she's determined to set her own standard in the future. "I'm driven to learn more and more from any chef that I can, and I will. I love learning more about different cultures and their background," she says. "I want to know more about indigenous cooking. My goal is to open up a cafe or restaurant that has a mix of Modern Australian and Indigenous food."
We can't wait.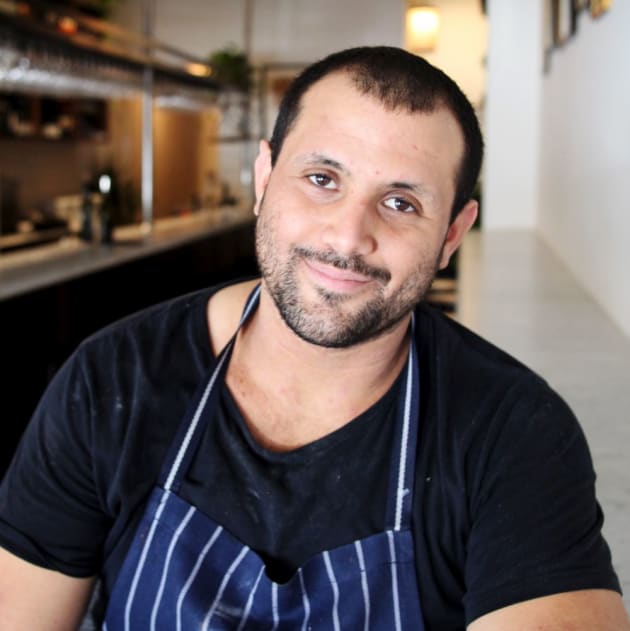 IBRAHIM KASIF
Stanbuli
Ibrahim Kasif describes his food as soulful. "My obsessions come from how humble home cooks make things taste so incredible," he explains. "Food has to taste real, and taste delicious. So, really working hard on championing the ingredient and being robust but simple. In my flavours, I don't like to cross pollinate too many spices or ingredients but working hard on the purity of it."
Kasif's style has been influenced by his time in some of Sydney's favourite restaurants: Fish Face, Alpha and, most recently, Porteño. After finishing up on the pans at Porteño, Ibrahim partnered with his former bosses Elvis Abrahanowicz, Joe Valore and Sarah Doyle on Stanbuli, a Turkish-style restaurant in Enmore.
Kasif's star dishes include mackerel sandwiches served on homemade buns, mussels stuffed with fragrant rice and Cypriot-style kofta. "I don't have a lot of sauces and garnishes are complimentary and simple. I don't contrast textures but work harder to compliment them. The food is unadorned and uncomplicated. It should taste familiar but hopefully the best version of it," says Kasif. "It's so simple and humble but that's what being soulful is about."


MAT LINDSAY
Ester
If there's a single restaurant that's dictated the shape of local dining in recent years, it's Mat Lindsay's Ester. The Chippendale diner's focus on fire has spread all across the country, helping to re-ignite interest in that most ancient of techniques. Lindsay, who'd previously served in the brigades of Billy Kwong and Rockpool, pares back his dishes to their most essential. "My styles pretty simple, just based around the wood fired oven we've got," he says.  "We just try and use that in any possible way we can. There's a little bit of an Asian twist on most things, but real subtle."
A generation of chefs recognise Lindsay as an incessant innovator, endlessly experimenting with new combinations. "For a lot of us chefs, he's a bit of a benchmark, because he's just so innovative, and does beautiful things, and the food is delicious," says Fred's Danielle Alvarez. "I love Ester on the whole."
For his own part, Lindsay acknowledges the value in consistently trying new things. "Experimentation's really the biggest part of my job. Just trying to come up with new things. We get an ingredient in, and use it in as many ways as possible, until you work out what's best," he explains. "I could easily stick to a menu of favourites that I know are going to work, and everyone would buy everything, but I don't feel like that's quite exciting enough for me. It'd be easy to sit back and do its thing, but where the fun in that?"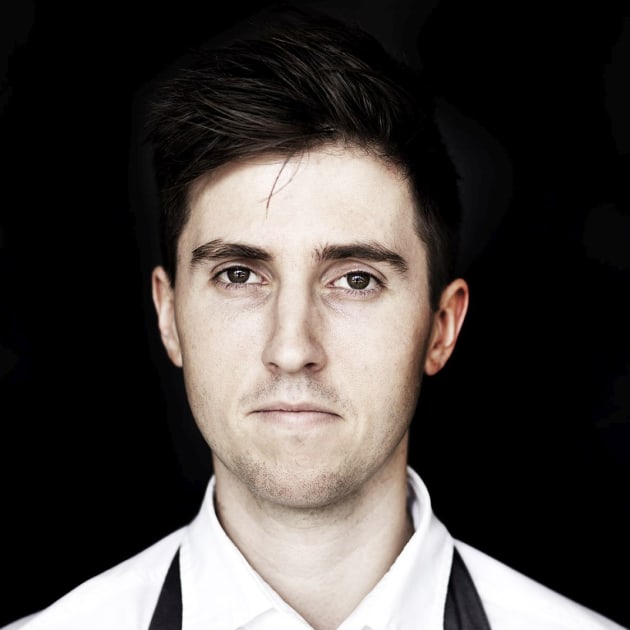 JOSH NILAND
Saint Peter
In the course of speaking with 50 chefs, there was one single name that came up again and again: Josh Niland. Perhaps that's because he does what most chefs want to do – to cook one thing and to cook it well. For Niland, at his Sydney restaurant Saint Peter, that one thing is fish. "The whole representation of the restaurant I'm trying to portray is that it's a study of fish, and it's a study of Australia," he says. "It's a fairly unique, simple style."
The specialised approach allows Niland to really dig deep into his ingredient, utilising both the best cuts and the offal, in a way that's unprecedented in Australia. "Just committing to fish, it's putting me in a fairly unique position where I just focus on one thing," he says. "My style, I like to think, is very generous, but very simple and unfussy. It's not cluttered food. I try to be as technical as i can in terms of cookery – I try to make sure that everything's very accurate and precise."
Niland's approach is also inspiring other chefs to take a chance on what once might have been considered a risky cuisine. "Josh is really going as far as he can with seafood. He's not wasting time on things that are not important, but he's still really creative in finding things out that are really creative," says Paper Daisy's Ben Devlin. "It's where I'd like to be personally."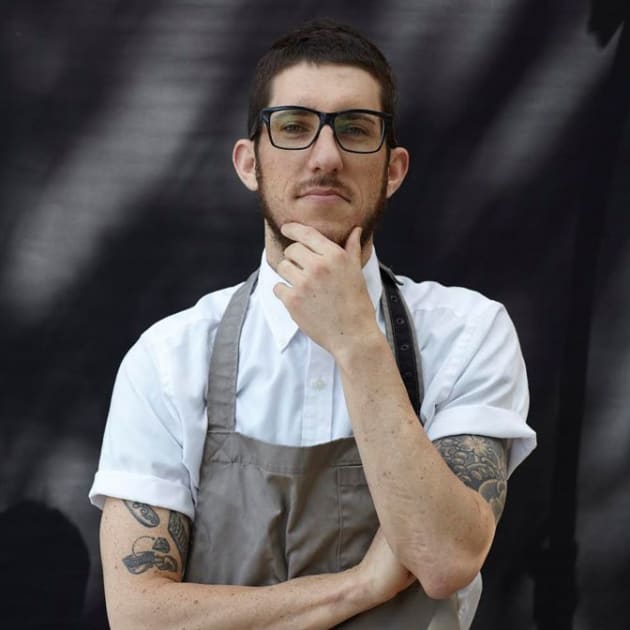 MITCH ORR
ACME, Bar Brosé
According to Mitch Orr, ACME is just a casual neighbourhood noodle joint. "We just cook what we want to eat, as clichéd as that has become," he says. "But we like to separate ourselves from the pack. Not just for the sake of it – be different, but be fuckin' tasty."
It's an admirable ethos. Orr believes that the most engaging new food comes from chefs who are in it for love. "Cooks of my generation do just cook what we find interesting, what we find tasty, and what we want to eat," he says. "Obviously our vessel is pasta, but we're not traditional in any way. I'm pretty sure there's no pasta like ours anywhere in the world."
While the Kings Cross restaurant is determinedly laid-back, Orr still believes in the need for fine-dining. "We need fine dining to help continue push the industry forward, and create interesting techniques that we can all learn from," he says. "You have to have the pinnacle. You can't have a good middle ground if you don't have people at the top who are really pushing things."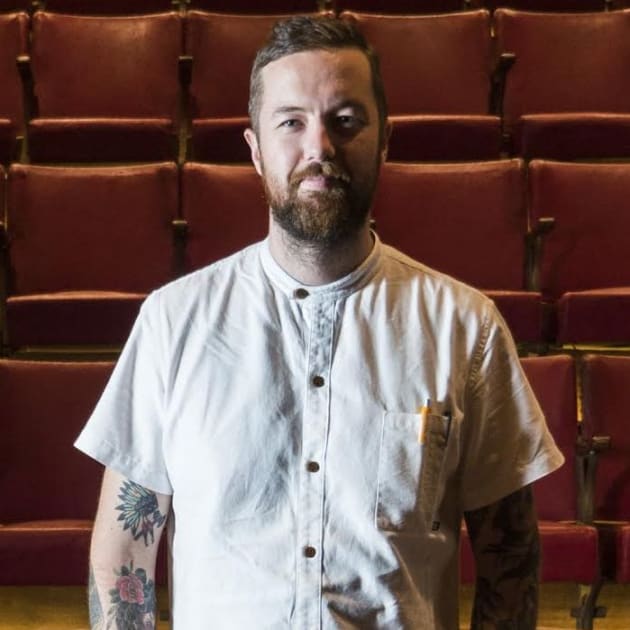 DANIEL PEPPERELL
Restaurant Hubert
Daniel Pepperell's food might look classic, but there's something modern lurking within. Take his current project, Restaurant Hubert in Sydney, with its gleeful takes on Escoffier-era French cuisine. "At the moment, it's pretty much built on traditional recipes and ideas, and we look at how we can change it up, and give our own little spin on it," he says. "We use a lot of Asian flavours in our European cooking, but not they're not noticeable – we make beurre blanc with dashi, just trying to get umami in wherever possible."
Plenty of people have noticed, however. "He's just got this really quirky sense of food," says LP's Quality Meats chef Luke Powell. "He picks a topic, like Italian or French, and he's putting kimchi in potato gratin. He's got this funny little subtle thing that he does."
For his part, Pepperell believes it's only natural to adapt to what's in your immediate environment. "Australia's got a huge Asian influence in food, so it's about using what's around you," he explains. "That's what the French would have done if they were right next to Asia."


LUKE POWELL
LP's Quality Meats
Ironically, when Luke Powell was at Polytechnic in New Zealand, he couldn't stand the thought of being a butcher. "I hated it," he laughs. "I didn't want to be a butcher – I wanted to be a chef."
And that's exactly what he became, rising to the head chef position at Tetsuya's. But, a short stage at Blue Hills Stone Barns changed all that. "I'd always worked in fine dining. I thought I'd go on one last trip to go and get some inspiration," he recalls. "So, I spent a month with them up there. When I got there, I knew there was a lot of farming and they were growing their own stuff. It's a mecca – you couldn't replicate it. Every day they were pulling pigs off the property. There was a tiny little Ecuadorian guy, he was 19, and had been butchering since he was 14 – you've never seen anyone cut meat ike this in your life. He was so small he couldn't even lift the pigs onto the bench, someone had to lift it up for him. Adam Kaye, after the pigs had been broken down, he'd take them upstairs and turn them into salamis and prosciutto. I thought it was so incredible, you just add some salt and time and you can make something with so much flavour and so much depth."
So, at LP's Quality Meats, built with the support of the Porteño team, Powell concentrates on finding the best-quality produce and making his own salami, sausages and charcuterie. "It's the best feed you can have at a casual place," says Dan Pepperell, executive chef of Restaurant Hubert. "The traditional techniques he uses, all of the charcuterie he makes, is the best you could eat in Sydney."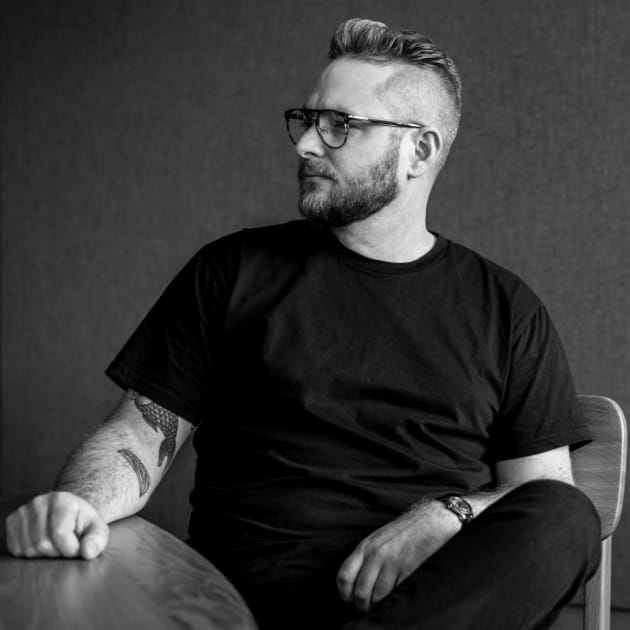 CLAYTON WELLS
Automata
Perhaps the hottest ticket in town is a seat in Automata. Chef Clayton Wells has hit on what's obviously a winning mixture: a short set-course menu, at an affordable price, in unaffected surrounds. "In a nutshell, it's fine dining in a really fun environment," Wells explains. "It's five courses, a couple of snacks, and the menu changes weekly. I guess to keep it fun, to keep it interesting, and to keep people coming back. We don't really have a signature dish, because then we can't change the rest of it."
Wells' approach to his food is relatively straightforward. "We change the menu a lot," he says.  "And, I know it's probably cliché, but we depend on what's available right here and right now. We won't keep anything on the menu if it's not great quality."
Despite the simplicity of his approach, Wells' style has a verve that's unique. "I reckon Clayton is doing really interesting things – I guess it's fine dining, but he doesn't really think it's fine dining," says Mat Lindsay of Ester. "The way he approaches the food is really cool – it's nice and simple and understated, with really great flavours."
Melbourne chef Thi Le believes it's Wells' ability to bring all these seemingly easy elements together that's the mark of a true talent. "It's very smart, and it's just tasty," she says. "The whole restaurant is casual. It's fine dining, but you feel really relaxed. Everything's super-tasty, everything's perfectly executed, and they're interesting flavours he puts together."


NICHOLAS WONG
Cho Cho San
When you come to Cho Cho San, Nicholas Wong wants you to leave feeling good. "I don't like to feel crushed and bloated at the end of a meal, so I try to reflect that at Cho Cho San," he says. "I don't like copious amounts of protein – there needs to be a balance in any meal. I like to leave feeling healthy and energised, and satisfied. That's the food I like to eat."
The young chef's personal style has evolved working in the kitchens of Sydney's finest restaurants. Starting his career as an apprentice at Billy Kwong, he's spent time at Rockpool, Vini, Bodega, and he was instrumental to opening both Apollo and Ester.
While he's not advocating quinoa salads and superfood smoothies, Wong is dedicated to balance. It's an approach that borrows more than a little from a Japanese ethic. "I definitely adopt a lot of Japanese influence, whether it be in food design, menu design, restaurant design, drinks design," he says. "It's about not over-complicating the senses. We try and focus on a couple of key ingredients and try and make them the best we can."


QUEENSLAND
JAMES GALLAGHER
Allium
It's a good time to be in Brisbane, according to Allium chef James Gallagher. "Brisbane didn't really have an identity. At the moment we're trying to carve out a Queensland cuisine," he says. "There's loads of boutique producers and farms popping up, so I think that's probably where the cuisine will go. I want to try and work towards using as much local produce as we can."
As a British expat, Gallagher's influences are diverse. "My style of cooking, I think, is a little bit mixed. I grew up in London, so I got a bit of a classical French training. I moved to Australia about ten years ago, and since then I've been heavily influenced by Asian cuisine," Gallagher explains. "At the moment, I'd say it's Modern Australian, using modern techniques with Australian ingredients, with a classical background as a foundation."
To this chef's mind, there's only one person he's out to impress: his guest. "I just try to stick to what I like to cook. I don't follow too many trends or keep up with the Joneses," he says. "I let the food speak for itself, and as long as I've got happy customers, that's it for me."


JOSUE LOPEZ
GOMA Restaurant
Josue Lopez takes inspiration seriously – cooking in Queensland's premiere gallery he has to. "It's impossible to avoid the fact that GOMA Restaurant is in an art gallery, and the art provides a lot of inspiration," says the young chef. "Not always in the composition, but definitely the artistic approach, and a lot of themes that artists come up with. It's allowed me to reinterpret food, and in particular storytelling."
Besides crafting individual dishes, Lopez particularly concentrates on the impact of his meal as a whole. "It's a bit of a wanky term, but it's about curating. I put thought into making sure all the dishes are coherent, and particularly our tasting menu," he says. "It's a progressive story, from the first amuse right through to the signature dessert finale."
Understandably, Lopez' degustation menu features some high-concept food. "I know the term molecular has gone out of fashion, but my technique is always about looking at a key ingredient, and apply all techniques, from smoking to sous vides to compression," he says. "We're always looking for new techniques, but also older techniques. We've got all the gadgets here – liquid nitrogen, parquet jets and Thermomixes and the rest."


BEN WILLIAMSON
Gerard's Bistro
At Gerard's Bistro in Brisbane, chef Ben Williamson is loathe to call his food 'Middle Eastern'. "I think what I do here at Gerard's, if you wanted to put it into a shoebox, would be Modern Australian with Middle Eastern accents," he says. "I lived in the Middle East for five years, and travelled around extensively, and worked with a lot of these chefs and picked up a lot about the cuisine through them. But, not being of Middle Eastern heritage myself, I would have thought that trying to do traditional Middle Eastern cuisine would have been an insult to their culture. The idea was to do my version of it and interweave those spice elements and cool combinations."
Beginning his career in Western Australia, he moved to Sydney's Stamford Plaza in Double Bay, before being recruited by Gulf Air in Bahrain. Once returning to Australia, he worked in Brisbane kitchens such as 1889 Enoteca and Cha Cha Char.
The chef believes that not labelling his cuisine allows him more freedom in the kitchen. "The beauty of that is I'm not pigeonholed, either," he says. "I can be free to do what I want to do."

SOUTH AUSTRALIA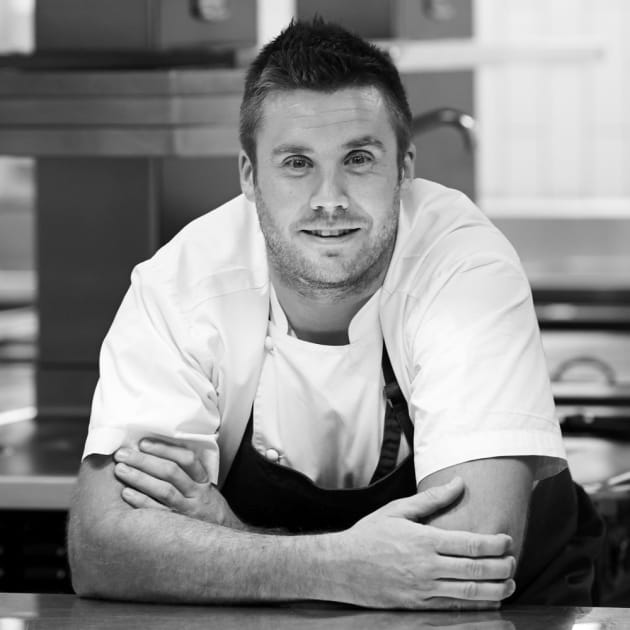 SCOTT HUGGINS
Magill Estate
At Magill Estate, just outside of Adelaide, there's a hint of Japan in the air – or on Scott Huggins' menu at least. "For me, I lived in Japan for a while, and I lived in Singapore, and I think that style of looking down and and it's only what needs to be on the plate, everything else has been taken away, I think that shows good cooking skill," he says. "There's nothing to hide behind. When you've got a lot of layers, you've got a lot more to hide behind when something's not done right."
That Japanese influence is understandable, given Huggins came to Magill via three Michelin-starred restaurant Nihonryori RyuGin in Tokyo. "My style is quite complex, but it's minimalistic," he explains. "There are a lot of processes, but it's very simple to the eye. A process could take eight hours to get that product to where it is, but to the diner it just looks like a piece of asparagus, but when they eat it, it's quite complex."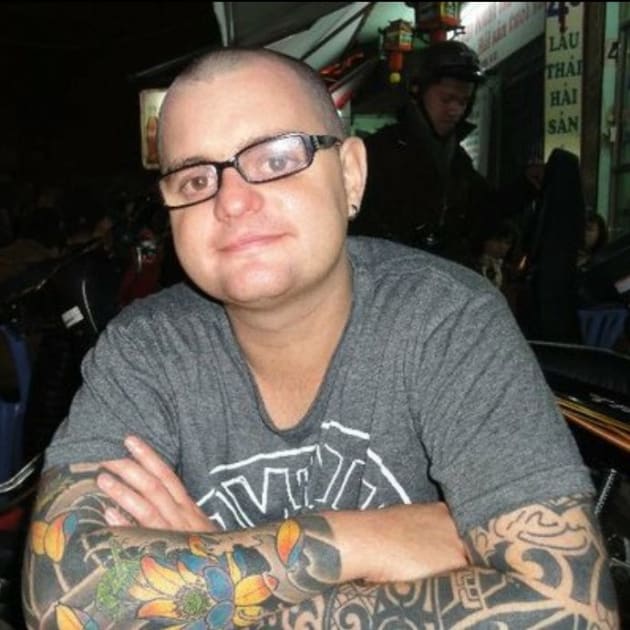 ADAM LISTON
Shōbōshō
Adelaide's dining scene is literally on fire. Joining the ranks of chefs hunched over their wood fired grills is Adam Liston, whose latest project is Shōbōshō, a yakitori-inspired venue that he's described as blending smoke, steam and fire. "A steak in a pan versus a steak over the fire – something that's really simple can have such a big flavour difference," he says. "It's primal, it's pretty raw, and just the simplicity of doing it is enjoyable. I love it.
Liston's latest project is the culmination of his work at local diners such as Magill Estate, The Melting Pot, and Hare & Grace, as well as a substantial amount of time spent cooking in Asia. "I cooked in Shanghai for a couple of years, and travelled pretty extensively through Japan, and fell in love with the culture and the way in which they eat – smaller portions, lots of variety," he says. "I'm just fascinated with Asian culture in general."
But, Liston's not slavishly replicating Korean and Japanese cuisine. Instead, he's recontextualising it in the realities of South Australia. "I think we'll be seeing a lot more of Australian indigenous ingredients becoming a bit of a thing," he explains. "We've always been a pretty good country at understanding we're a multicultural society. In the early 90s, guys like Tetsuya fusing Asian culture with Australian culture and bringing that on the plate. Going into the early 2000s, that weird word of 'fusion' became taboo. But I think when you break that down, you're going to see a lot more people being more comfortable mixing not only Asian and European cuisine, but understanding how many cultures there are in Asia, and using the quality of Australian ingredients with the simplicity of their cooking methods is something we're going to see a lot more of."


EMMA McCASKILL
At present, chef Emma McCaskill's without a restaurant. But that won't last for long. Most recently at Magill Estate, where she worked alongside her husband Scott Huggins as co-head chef, McCaskill already has a storied career: trained under Teage Ezard in Melbourne, on to top Asian restaurant Narisawa in Tokyo, then through Sat Bains in Nottingham, Tetsuya's in Sydney and onto Gourmet Traveller Magazine, where she worked as development chef. "My cooking style is really reflective of the places I've travelled, and where I've worked. I've gained a lot of influence from that," she explains.
McCaskill's time in Japan had perhaps the most indelible impact on her cuisine. "I think I wouldn't say my cooking style is Japanese, but there is a lot of influence from their philosophies on cooking," she says. "I spend more time trying to find the best produce, and trying not to manipulate, and changing it really frequently to keep it at its best. It's about trying to bring out the best of ingredients without too much intervention."
At present, McCaskill is searching for a site in the Adelaide CBD where, for the first time, she'll be doing entirely her own thing. The trend toward smaller-scale, owner-operated venues is one she thinks will continue. "I think what will happen is that people will start running smaller restaurants," she says. "You'll see 30 seaters as opposed to 80 seaters, with less staff."


DUNCAN WELGEMOED
Africola
Duncan Welgemoed has been on the bleeding edge for a long time. He's worked in Le Manoir aux Quat'Saisons, The Goose at Britwell Salome, served in kitchens with Ramsay and Blumenthal, and has picked up more Hottest Restaurant and Chef of the Year plaudits than you could shake a stick at. But somehow, it feels like Welgemoed is just getting started. 
Since leaving Bistro Dom in 2014, Welgemoed's Africola project has seen the South African-born chef return to the food of his youth. "It's cooking from my childhood, it's cooking from an unexplored continent in a certain sense," he says. "It takes chef an entire lifetime to even realise what they want to be doing."
Despite the success of the South African-focused restaurant, Welgemoed was determined to switch things up, shifting the entire venue to the north, taking inspiration from the food of the Maghreb, moving away from the meat-forward menu to a more fish and veggie-inflected cuisine.
For his part Welgemoed believes the model of Africola will only grow in popularity. "I think informal dining is going to be an even bigger thing," he says. "Not saying fine dining's dead in any way, but in terms of money and accessibility, high end restaurants are going to be more casual."


SHANE WILSON
The Henry Austin
At his new restaurant, The Henry Austin, Shane Wilson is working with what he's got. Luckily, what he's got is great – produce from local farmers, kitchen gardens in his chefs' backyards, and ingredients foraged from Adelaide and its surrounds. "Over the years, I've started to lean towards using a lot of native and foraged ingredients. I like the connection with those ingredients, and going back to Indigenous people using them," he says. "When you grow yourself, there are so many different parts of the plant that you can use, and you can't order that from the fruit and vegetable supplier."
The former Bistro Dom head chef, and sous at Hentley Farm under Lachlan Colwill, has, like a number of his colleagues, become fixated on fire. "We're kind obsessed with a lot of barbecuing methods at the moment," he admits. "We have a couple of Webers lit in the kitchen that we use. We cook over the coals, and when we're cooking the kangaroo, we burn some fresh lemon myrtle so it gets that aroma while it's on the coal."
Wilson's menu encompasses an affordable set-menu selection, a yum-cha style service where plates are brought around for diners to select, and a take-away tiffin, he's dedicated to breaking down the formality of the high-end restaurant. "It's about making your dining experience accessible for anyone to come in, and not being out there," he says.

TASMANIA
MATT BREEN
Templo
It's not the size that counts. Matt Breen's Templo, which he runs alongside his business partner Chris Chapple, is housed in a tiny space in which they've made almost everything themselves – from the furniture to the food.
Breen describes that food as "seasonal Hobart with an Italian flare", utilising local growers to craft an ever-changing menu.
"We have this beautiful blackboard menu that we can just change throughout the week with whatever produce we get from our local farmers, where we get everything direct," he says. "We treat produce with a lot of care. When something comes in, we all discuss what we can put on the menu, how to treat the produce with respect, and put it on the plate nicely."
Breen's approach to his cuisine, and to the entirety of his restaurant, is ultimately an enacting his principles around community and food. "I really see everything getting pared back to its roots. I'd really like to see more of a connection between restaurants and local growers," he says. "I think that's quite important for community, and growing local economy, as well as developing new styles of food."


DAVID MOYLE
Franklin
David Moyle didn't mean to be successful. Honest. "Guests turn up with the expectation that you're one of the best restaurants. But I never, ever, ever, ever wanted that to happen," he laughs. "I just wanted it to be a fun environment and producing, of course, delicious food, but I never strove to be the best. I never thought I'd be an influence on others. It's a weird form of existentialism. It's bizarre: people actually like the fact that I'm trying not to impress."
Born in Port Fairy on the Victorian south coast, Moyle has made his way through kitchens in The Pacific Dining Room, The Stackings, and now at Franklin in Hobart. Traversing those kitchens, Moyle has honed his focus, most often removing elements from his dishes than amassing technique or ingredients. "My food's produce-driven to the point where it's nigh-on impossible to write a recipe. It's more reacting to the quality of something," he says. "It's been a natural progression. The better you get at things, the more simple you want to make it. Was it Einstein that said that if you can't explain something in several sentences you don't know it well enough?"
For all the talk of respecting ingredients, Moyle feels that ultimately, his approach is just as much about respecting his guests. "When you put a carrot fairly bare on a plate, and you're hoping people are going to get what's behind it," he explains. "Nine times out of 10, people are understanding that subtle point of difference between something that's commercially grown and something that's made with a lot of time and care all the way through the process. You have to have an expectation of intelligence in other people, rather than feel like you have to keep shouting at them. Just let them taste it."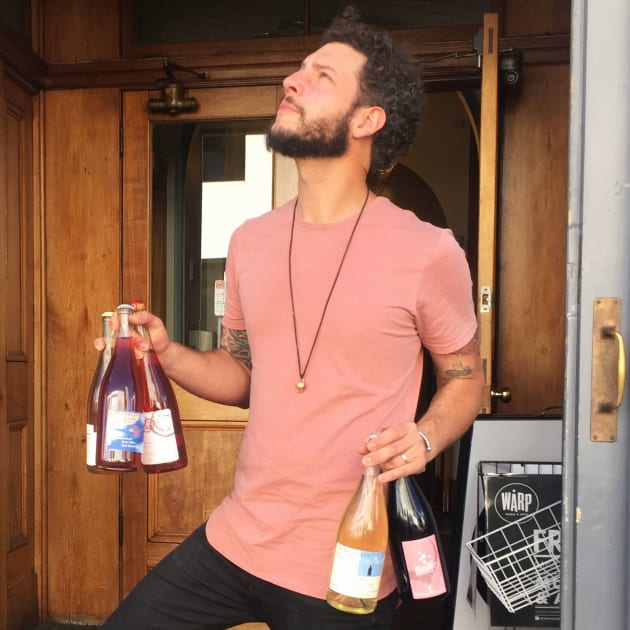 KOBI RUZICKA
Dier Makr
For Kobi Ruzicka, food's not about ethnicity. "I try and cook without a cultural reference," he explains. "I take an ingredient or a flavour, and put it with another flavour to enhance it, and try and leave the cultural aspect out of it. I try not to have a pasta dish, or anything that's too recognisable."
The Hobart-based chef hit on his philosophy in Europe, working at world-class restaurants such as Relæ in Copenhagen, at In de Wulf in Belgium, when he was fortunate enough to attend the first three . "It comes from following or listening to other people I think are progressive. I was lucky enough to spend some time over in Europe, and I went to the first three MAD Symposiums. "Along the way, I had conversations with or listened to great thinkers," he says. "You have to learn some techniques, and then question everything. Questioning everything is probably the statement for me."
Despite his time in some of the planet's finest restaurants, it's only now that Ruzicka feels like he's really cooking. "I really just feel like I'm getting started. I've been a chef now for ten years, and I've worked at all manner of places all over the world. But I probably feel that just these last couple of months I'm starting to find who I am as a chef," he says. "Now's a good time to start."

VICTORIA
JO BARRETT
Oakridge
Jo Barrett's got ambition. And she's built the skills to back it. Qualified as a savoury chef, Barrett decided to retrain as a patissier and baker in order to round out her resume. "I actually hated doing pastry work," she admits. "The whole reason I got into pastry was because I wanted to learn how to make bread in a restaurant scenario. I wanted to be a head chef, and the only way I thought you could be a head chef was to know every section. Going back to train was purely to be able to head up a kitchen."
She eventually found some affection – and talent – for baking at Tivoli Road, before moving on to Oakridge, where she cooks together with Matt Stone. The patisserie experience helped Barrett to rethink her cooking as a whole. "Through the science of making bread, I realised with gluten structure and the addition of salt, and how you can change the chemical makeup of an ingredient. The restrictions of pastry have probably made me more creative at the other end," she explains.
With Oakridge relying mainly on its kitchen garden on the estate, Barrett has ultimately rarified her personal style. "I used to want to do the most interesting crazy things, but reflected a bit and realised that because we use the garden a lot and rely on the seasons, it's what is given to you," she says. "I think it's just growing up a bit, you realise it's not about the chefs. People love the idea of a chef cooking for them, but it's really just about the person eating. If you can create an ice cream out of nitrogen, for me, it's so simple and easy, but if you can take someone back to a feeling when they have when they were a kid, that's the best compliment. Using an ingredient in a given way, but making it really tasty, is what it's about, really."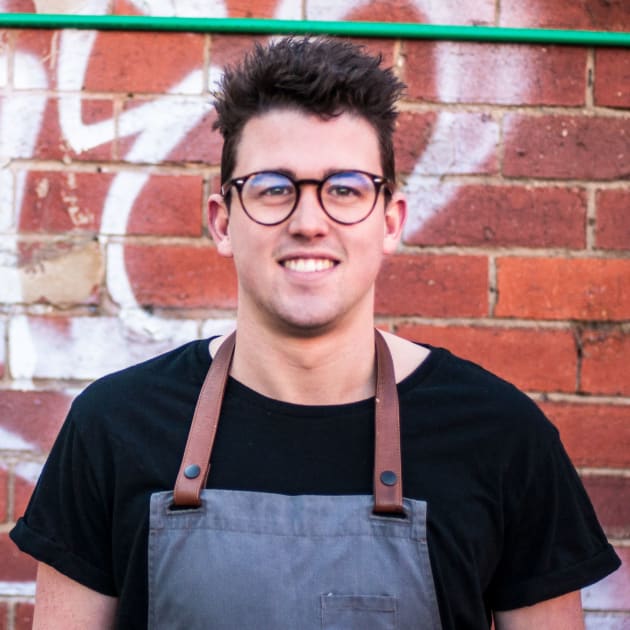 CHARLIE CARRINGTON
Atlas Dining
Charlie Carrington represents, perhaps most directly, the next generation of Australian chefs. But he's not wasting any time. At 22, he's already opened his own restaurant, Atlas Dining, to rave reviews from the press, his diners and his peers. 
Much of Carrington's approach stems from his time with Lennox Hastie at Firedoor, who designed the custom-built wood-fire grills at Atlas Dining. "Having worked at Firedoor under Lennox, everything still has something to do with fire in one way or another," says Carrington. "That's definitely something we do a lot."
But, it also comes from being an avid traveller, and series of stages at some of the world's best restaurants. To replicate the experience of travel back in Melbourne, Atlas shifts its emphasis from Vietnamese to Israeli in a heartbeat. "My cuisine is different because we're changing every four months, I suppose," Carrington explains. "We're always exploring new flavours, and each menu that we've done people have been blown away by how different each is."
Lee Ho Fook's Victor Liong believes Carrington's destined to go far. "He's changing his menu every three months," Liong says, "he's travelling and doing research trips. He can only go from strength to strength in trying to translate what he wants onto the plate."
We wholeheartedly agree.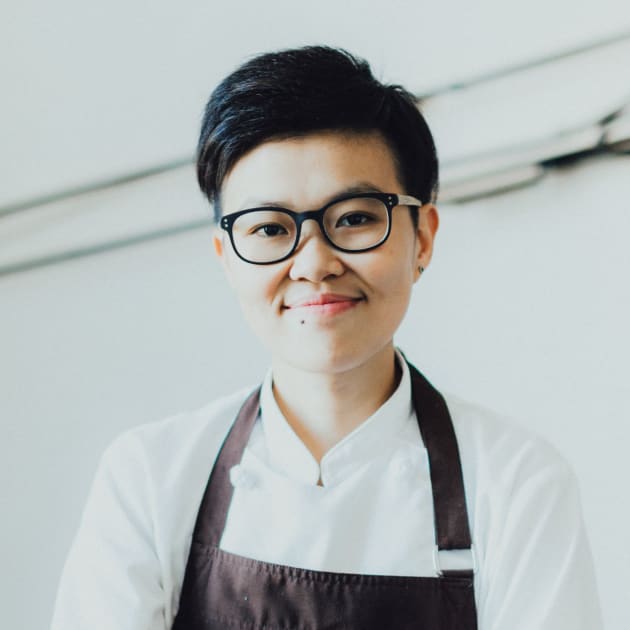 ARCHAN CHAN
Ricky & Pinky
ArChan Chan might possibly be the creator of Australia's hottest pub meal at present, as head chef of Ricky & Pinky, Andrew McConnell's recent Chinese-style overhaul of the Builders Arms Hotel. Born in Hong Kong, Chan has served in a series of McConnell's successes, including Supernormal, Cutler & Co and Golden Fields, as well as a stint at the gone-too-soon Moon Park in Sydney.
Chan herself has adapted her style to the particularities of east coast Australia, complicating traditional recipes with contemporary methods. "For myself, it's quite similar to a lot of the Asian-style cooking that's really produce-driven, and quite quick, in a simple way. It's about not making things too complicated," she says. "But, given my background is Asian, it's not a traditional Chinese way of cooking. What I learn from working in Australia, obviously Western-style cooking, is looking to use those techniques to see if I can improve some of those dishes from my heritage."
For Chan, however, contemporary isn't necessarily complicated. "To me, simple is important, but if you can bring out those flavours and really give your guests a surprise, people still want to go on a journey."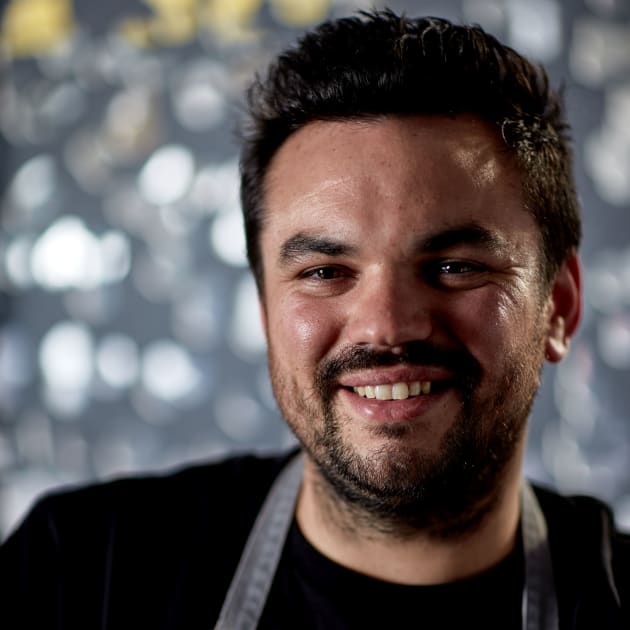 PETER GUNN

Ides
Like his friend and mentor Ben Shewry, the exceptional, New Zealand-born chef, Peter Gunn, is very much doing things his own way.
Running Ides as a wildly-successful pop-up restaurant while still working as sous chef at Attica, Gunn began to write his own personal set of rules for dining, where chefs were the waitstaff, and where not only the menu but the entire style of the enterprise could change on a dime.
Now, a year on from opening his first bricks-and-mortar iteration of Ides, Gunn is still just as focused on experimentation. Moving away from the complicated technique more often found in fine dining restaurants, he's literally going back to the pans. "We're cooks, and I really like the guys and myself to use the skills that they learn through trade school. I just really like the guys to cook. The fish that we serve is pan seared, and the meats are roasted," he says. "I think all of those fundamentals of just really, really cooking makes you more inclined to realise that something just needs a salt and sauce, and we're away."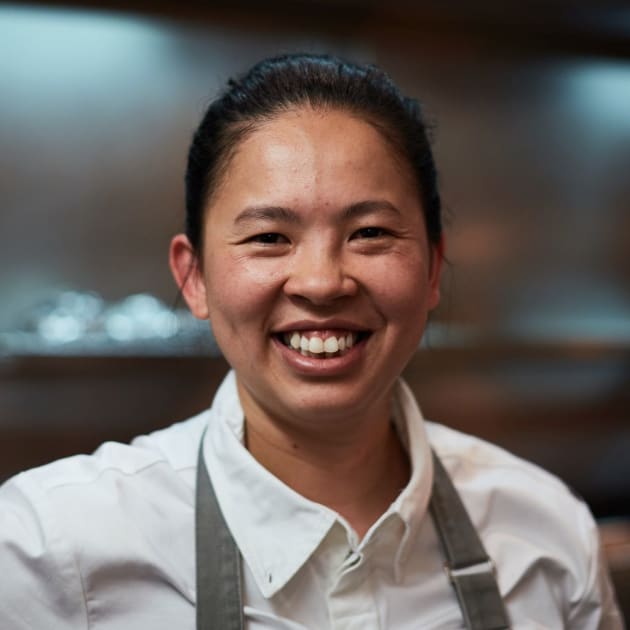 THI LE
Anchovy
Thi Le's cuisine is the apotheosis of Modern Australian. It exploits the skills she forged in top kitchens such as Cumulus, Luxembourg, The Town Mouse and Universal; focuses them through the lens of her Vietnamese heritage, and expresses them using the finest produce that's in season. "I know a lot of people say they're doing modern cuisine," opines Ricky & Pinky head chef, ArChan Chan. "But it's easier to say than do. Thi's food is really tasty, is really fresh, and the menu changes all the time. Anchovy is one of the few places that's really successfully modernised a cuisine."
Dishes might only last a week on Le's menu, and are typified by their unfussy composition. As well as being really good, Le's food is also meant to be good for you. Raw foods and fish feature heavily, vegetables are sourced from a biodynamic farmer, comfortably cohabiting with the occasional piece of offal. "I think what I like in food is something that's simple and nourishing, in general. I grew up eating a lot of broths and things that were quite medicinal," she explains. "Now, it tends to get incorporated into front-tones or back-tones in my food. I try to cook the menu in a way that's good for you."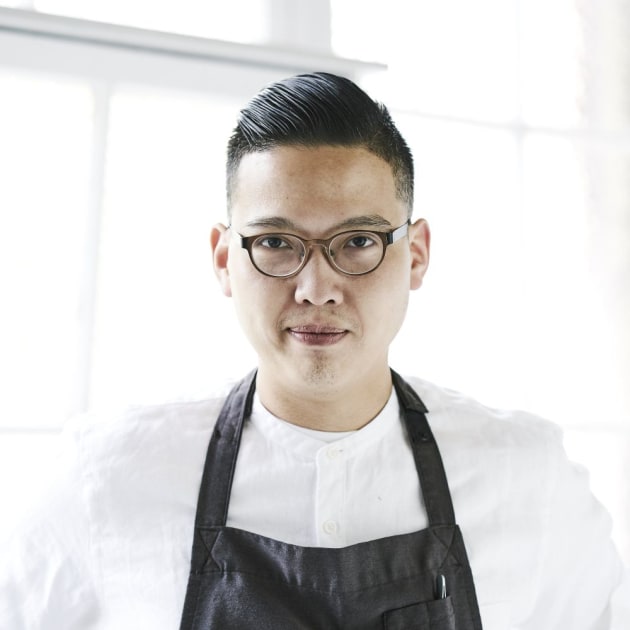 VICTOR LIONG
Lee Ho Fook
Victor Liong's not done with his fascinating take on Chinese cuisine. "I'm glad I've settled into a style that I like, and that works for me, in terms of creativity and in terms of what the customers want," he says. "I'm happy I've met a happy medium there. I think I'll always stay within the Chinese boundaries – I don't think I've explored a tenth of what I want to do within the genre."
At Lee Ho Fook, the young chef's flagship restaurant in Melbourne's CBD, Liong's aspiration is to give the vast tradition of Chinese cookery a local infusion – which is, at its heart, the definition of Modern Australian cuisine. "What I'm trying to do is gather more of a sense of place, being a Melbourne restaurant as opposed to being a Chinese restaurant in Melbourne," Liong explains. "I really love that I'm working in Australia, with people's perception of food and how open they are to little tweaks and changes and nuances. We've got some of the best food scenes, in terms of restaurants and dining rooms and chefs, and the climate and growers - it's kind of the perfect storm. The world is just starting to recognise how good everything is down here. I think I'm quite lucky to be cooking at this time."


SHANNON MARTINEZ
Smith & Daughters, Smith & Deli
Technically, Shannon Martinez is not a chef. That hasn't stopped her from barnstorming Melbourne with her phenomenally popular vegan cuisine, first served at Smith & Daughters and most recently through Smith & Deli, Martinez and business partner Mo Wyse's takeaway concept. "I never finished an apprenticeship; I fell straight into running kitchens as opposed to being taught, so I've really had to find my own way," she explains.
Martinez believes the absence of traditional training has forced her to be more inventive. "It creates a different style of cooking," she says. "Whether I'd have ended up doing vegan if I'd had a more classically trained background, I'm not sure I would have been willing to muck around and take bigger risks."
The Brunswick Street restaurant was the first arrival in a wave of vegan eateries, not to mention the broader availability of vegan-friendly menus in fine-dining restaurants. "I'm seeing such a massive move of non-vegan restaurants really catering for vegans now. Really great restaurants in Melbourne are doing really awesome vegan stuff," says Martinez. "I always used to get made fun of, by chefs and people in general, for cooking vegan food, but now it's really starting to shift and people are paying attention."


CLINTON McIVER
Amaru
Before opening Amaru, Clinton McIver was working at a bowls club. He was serving a multi-course degustation at this particular bowlo, sure, but it speaks to the ex-Vue de Monde sous chef's sense of style: high-concept food in comfortable environs.
For all the talk of local cuisine, and produce-driven menus, McIver's not buying. While he certainly uses local suppliers, he sees Australian dining as a cultural meeting-place that's internationalist by definition. "Australian cuisine is governed by a more international approach, and acting on the best ingredients we have," he explains. "Yes, we have access to a lot of ingredients. Not everything we do is governed by whether it's Australian. We use Japanese products, we use native Australian ingredients, but not all of the time."
McIver's approach is a response to what he sees as an expanding definition of what it is to be Australian. "We try not to pigeonhole ourselves with any sort of labels," he says. "If you look at food holistically throughout Australia, and Australian cuisine, it's still something we're only really determining now what that is."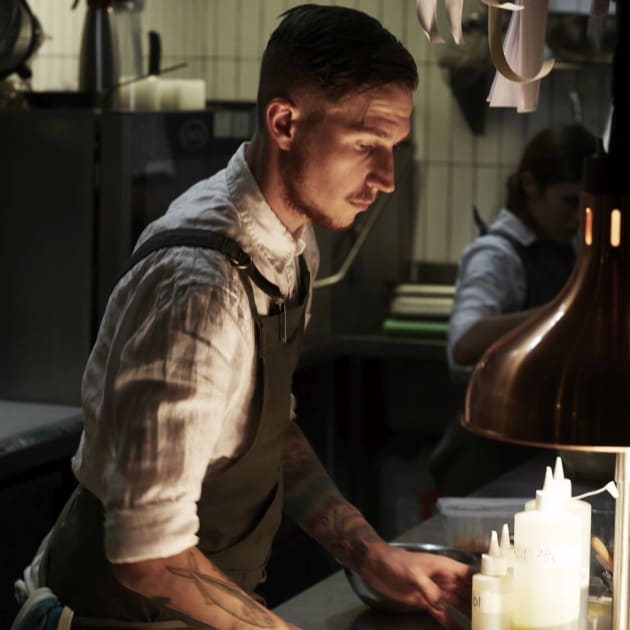 FLORIAN RIBUL

Host Dining
Florian Ribul's got a name for the cuisine he serves at Host Dining. "I'm sort of calling it 'responsive cooking'," he explains. "We work with producers who we believe in, and they let us know what's best. That's how we change our menu every day. It's totally based on what's best at that given time."
Ribul's making a name for himself, too, after his stint at Enquire Within, Hammer & Tong, and The Clove Club in London. He describes his approach to raw ingredients as totally organic. "I don't overthink or conceptualise dishes very much at all," he says.
Like a number of chefs in his generation, his focus is squarely on presenting great produce. "We tend to shy away from anything overly technical," he says. "We don't go out of our way to launch into processes that take too much time away from just shining a light on the product."
Ribul believes that the popularity of 'fine-casual' will only continue to grow, with diners seeking out restaurants that produce food at the highest level that's delivered with a laid-back service style: "I think Australia's starting to build a stronger culture around fine-casual, which already exists, but is being pushed to its highest degree."


SARIN ROJANAMETIN

Nora
Sarin Rojanametin's food is different. That's probably to be expected, given he trained as a photographer rather than a chef. But, his passion for progressive cuisine led him into hospitality regardless, and his unique viewpoint has made his Melbourne restaurant Nora stand out from the crowd. "I don't think of my food as experimental.
I would say creative," he explains. "With the creative background I have, this is another medium, instead of paint or photography, it's ingredients and fire. With no training background, we get the flexibility and freedom to create anything that comes to mind on the basis of tastiness and deliciousness, with the background of our roots."
While Rojanametin's degustation-only menu demonstrates more than a passing familiarity with René Redzeppi, Christian Puglisi and André Chiang, at its heart it is profoundly traditional Thai cuisine. "My cooking has deep roots in Thai cuisine, that stretch back from ancient times to modern times, and comprises the whole of Thailand," he says. "Each province has its own characteristics that we can shine a light on."


RYAN SESSIONS
Fen
Early morning before service, you'll find Ryan Sessions down on the beach, collecting pigface, dune spinach, and short strings of Neptune's pearls, which that evening will all end up on the plate at Port Fairy's Fen. It's a fitting place for a restaurant with a focus on native ingredients – not only is the venue one of Australia's oldest (founded in 1847 and former home to Stephanie Alexander), it's one of the world's first agricultural areas, with the Gunditjmara farming eel in the region for at least 7000 years.
Sessions has deep roots in the area, where he and his wife Kirstyn put local dining on the map at the Merrijig Hotel. And, the region and its produce, whether farmed or foraged, serves as Session's inspiration. "When we started, we really wanted to focus on native ingredients, and a kind of cooking that couldn't be replicated on another continent or even in other parts of Australia," he says. "We try to create dishes that are uniquely local to the area, and uniquely Australian as well."
While the menu's high-concept, it caters as much to locals as it does to gastronomic tourists. Sessions believes the future of Australian dining's in high-quality food served in a laid-back style. "I think we'll see a lot more affordable food," he says. "I can see a lot of places in the high end becoming more stripped back, but retaining that professional service – places like Automata that are very casual and affordable, but very professional."


NICK STANTON
Ramblr
Nick Stanton knows how to play the hits. At Gordon Ramsay's Maze in Melbourne and in London, at the Woods of Windsor, at Nieuw Amsterdam, Leonard's House of Love, and most recently, at Ramblr, the young chef's style is both very personal and varied. "My food's based around a bit of everything. It's got a strong European influence, but it's also got a lot of inspiration from other cultures as well," he says. "My food's very much based around the way I grew up. I've got a Greek side of the family that I grew up around eating all different types of cuisine. I make kimchis, and we make our own pastas. As a chef, as you get on, you tend to want to be able to cook different cuisines and utilise those cultural aspects in your food, without making it obvious."
Stanton believes that dining culture is due for a return to the traditional. "As far as the culture of serious restaurants in Melbourne, I feel like food's going back to the classic and traditional techniques. No more water-baths; more cooking on charcoal," he says. "If you start training as a chef and you know all these trendy techniques but you don't know how to make something as basic as a terrine. It's important. And I think food's going that way."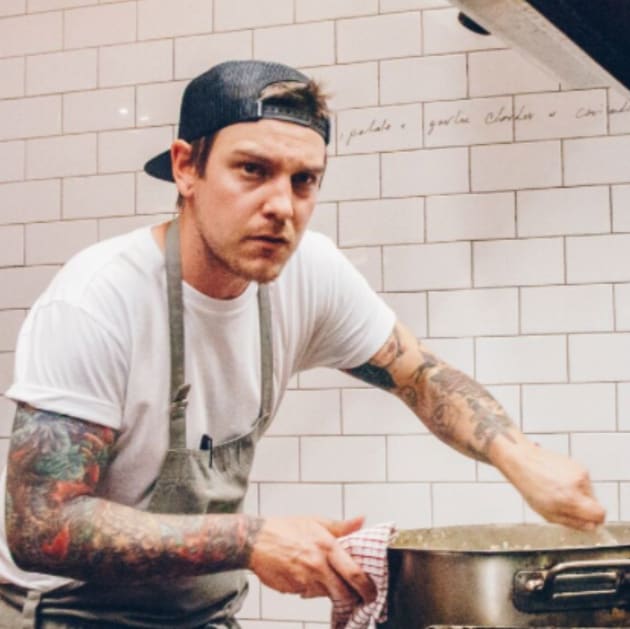 MATT STONE
Oakridge
Plenty of chefs talk a big game on sustainable produce. Matt Stone walks it. "Provenance and ethics of how things are grown and produced is where it all starts for me," he says. "It's about making the best of abundance, or turning pest ingredients or invasive species like carp, wild blackberries or onion weed into something that's desirable is a real challenge for a chef and that's something we're really focused on."
Together with fellow 50 Next Generation Top Aussie Chef, Jo Barrett, Stone relies heavily on the kitchen garden at Oakridge in the Yarra Valley, where its bounty defines the great majority of what's on the menu. But it's not only ethics that prompted Stone to embrace sustainability. "My journey on this started with trying to cook the most tasty food," he says. "Generally you'll find the tastier the produce is, the more sustainably it's been grown and produced."
Stone believes the next frontier in food is the issue of tackling waste. "I think wastage in restaurants, and at home, is a big problem, and I think people are really starting to look at it," he says. "I think waste is a real lack of imagination. With a bit of effort you can turn something that we previously looked at as rubbish into something that's pretty tasty."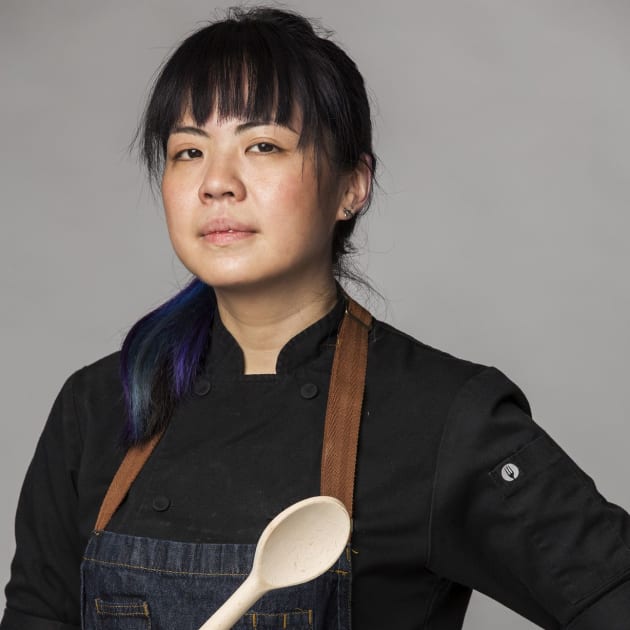 KAY-LENE TAN
Tonka
Kay-Lene Tan made a sharp-left turn in her career path. "I used to do documentary production, until I was 24," she recalls. "I went through a quarter-life crisis, and I realised I didn't know what I wanted to do for the rest of my life. I've always loved food, so I thought maybe I'll go to culinary school."
Obviously, it was a smart move, given her first job out of school was with Joël Robuchon in the pastry section of his restaurant in Singapore. From there, she moved to Pollen, before moving to Melbourne to work at The European with Ian Curley. These days, she's head pastry chef at Tonka, the celebrated Melbourne restaurant that concentrates on modern Indian cuisine.
Tan sees her style as an amalgamation of classical cookery techniques with the vast possibilities of the Singaporean palette. "Being brought up in Singapore, you're always around a lot of really great cuisine. My approach to food is making dishes I myself would really like to eat, using flavours that are close to my heart. I use things you'd find in Singapore, but I bring in really classic techniques that I picked up working in Robuchon," she says. "At Tonka, working in a modern Indian restaurant, it's really interesting to be able to fuse those two things together."
In her rare moments off shift at Tonka, Tan has been working with former head chef Ved Navghare on Dalchini, a pop-up restaurant designed to push the envelope on Indian cuisine. "We take flavours that we both love, we're both really familiar with, and elevate them to another level. We really try to keep true to what the flavours of Indian are, but really elevate them."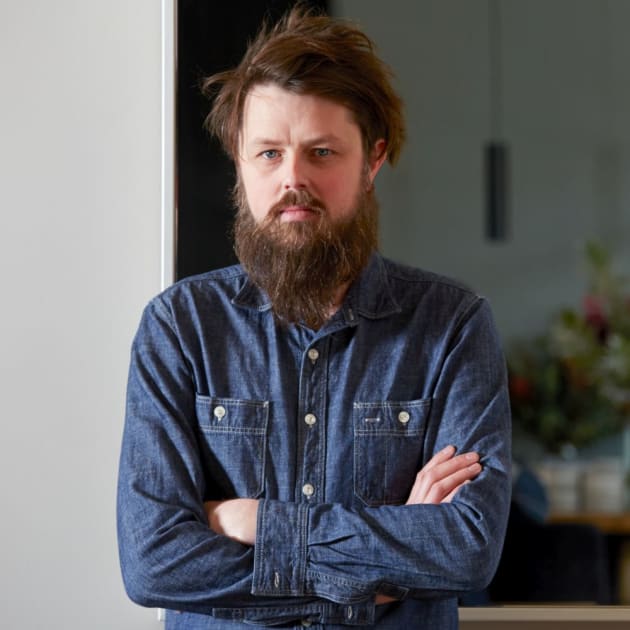 AARON TURNER
Igni
If you were inclined toward gambling, Aaron Turner might be considered good odds for the World's 50 Best. Since returning to Australia from a sojourn to Nashville, his new restaurant, Igni, has been blowing minds left, right and centre.
But if you were expecting Turner to retread the path beaten by Loam, his Good Food Guide 2012 Regional Restaurant of the Year, think again. Turner's cuisine has been very literally cleansed by fire. "As I was opening Igni, I started cooking the way I did years ago at Loam, where I was using herbs and lots of wild, foraged things," he recalls. "But when I was cooking in here on the fire, it just didn't make sense any more. So I just stripped it back. In that process, it made us refine everything we did even more, instead of hiding behind a lot of things on the plate."
Instead of a visually attractive composition, Turner has gravitated to a more severe aesthetic – one that has a single goal in mind: "Everything on the plate has to hit peak deliciousness," he explains. "I eat everything that's on there, and if it doesn't make sense it's gone, even if it's one bite. Everything that goes onto the dish has to be, in its own right, delicious, and you'd be happy just to eat that one thing."
The restaurant, too, is dedicated to that aim, stripped of everything superfluous in the quest for deliciousness. It was a conscious choice to restrict the seating to thirty in order to ensure the quality of produce that comes, invariably, from small suppliers who just aren't equipped for massive demand. "We can't get our hands on enough stuff to do multiple courses for 60, 70, 90 people. So it was always a seat capacity that I thought we could manage with produce we could get our hands on," he says. "It's all about the best experience for the people we have coming through. Instead of going that old business route of volume equals profit, it's about creating an experience where a limited number of people can sustain what you do."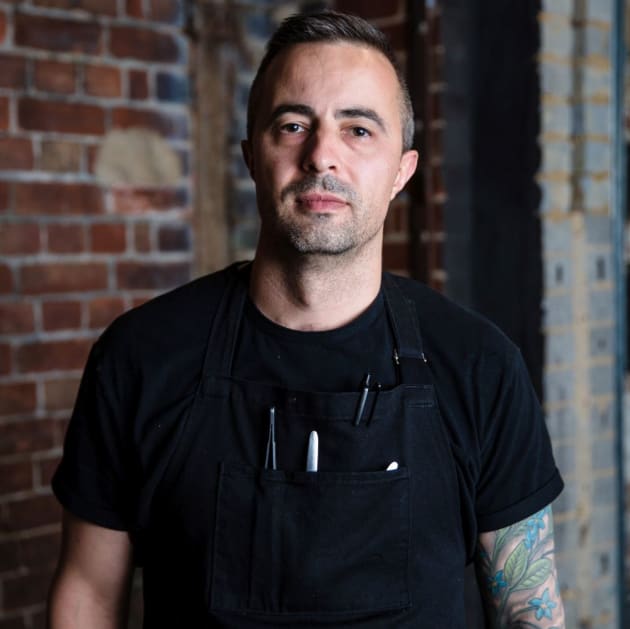 DAVE VERHEUL
The Town Mouse, Embla
Dave Verheul's on a pretty good run. His time at the Matterhorn in Wellington was noted even on this side of the pond, and The Town Mouse in Carlton turned yet more heads. Most recently, Embla has become the favoured haunt of chefs off shift in Melbourne's CBD, and, soon, there'll be another unnamed venue upstairs. So what's his secret? "We're just trying to cook tasty food at the end of the day," he says. "I like simplicity, but I like to do things in a way that aren't expected. If it looks a bit modern, then great. As long as it's super-delicious and we're buying it off someone who makes it in a certain way that fits with what we do."
Part of Verheul's success is his restless innovation, his attempts to make something tasty in that unexpected way. It's a much for himself as his diners, Verheul says. "Without trying to learn something, it's a pretty repetitive job," he explains. "That's the fun stuff for me, progressing and learning."
And, it's as important to Verheul that his staff are just as engaged as he is. "Staffing is the biggest issue we face in this industry going forward. The traditional sense of what a kitchen has been like just isn't super-attractive to young people these days. You have to have good working environments – they have to be fun, and be professional," says Verheul. "It's been such a closed and hierarchy-driven environment for so long that with the younger people coming through, you can't do that. You spend seventy hours a week with the same people – it has to be a good environment."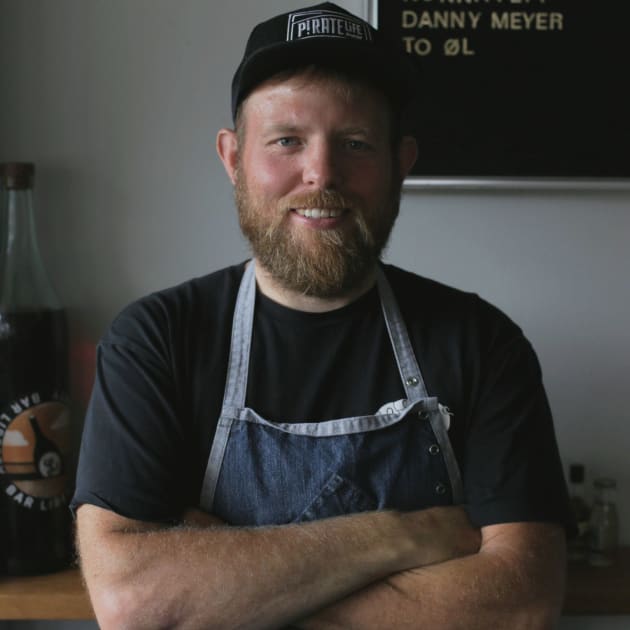 CASEY WALL
Bar Liberty, Rockwell and Sons
On the surface, Casey Wall's menus look like comfort food. But, at Bar Liberty, a contemporary wine bar with finger-lickin' share plates, and Rockwell and Sons, a top-class burger joint, there's a lot more going on underneath. "If someone's 60-year-old mum comes in, she'll be able to recognise stuff on the menu, but we'll also challenge her and her daughter who's a foodie as well," he explains. "Everything is well seasoned, and we always try to hide a few different layers of acidity in each dish as well. We make a lot of our own vinegars, and when citruses are popping off in Australia, we use a lot of that."
Wall's easy-going food with its complicated framework demonstrates the chef's own background, with stints in the kitchen of New York's Spotted Pig and Le Cirque, and Andrew McConnell's Cutler & Co in Melbourne. "I'd say my menu's ingredient driven, but I guess everyone is, for the most part," he says. "We like to be quite simple – kinda undersell and over-deliver. There's always a technique or two that's hidden inside a dish. We want everything to be approachable, but different."

WESTERN AUSTRALIA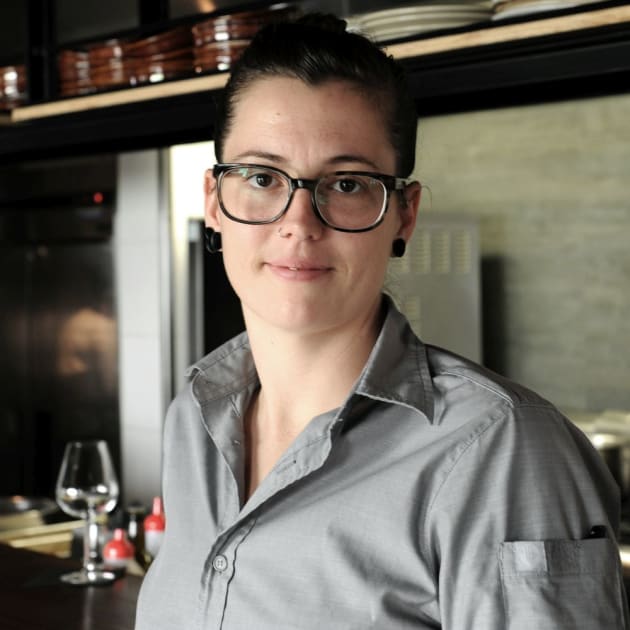 ALIA GLORIE
Billie H. Supper Wine Bar
Alia Glorie's already making waves in her first head chef position. After serving as sous at El Publico in Perth, she's teamed with Daniel Goodsell to run her first restaurant, Billie H. Serving share-plates designed to match with wine, Glorie's taking a broadly European-inspired approach to local produce. "We have a very wine-centric menu, so all of our food has to be paired with wine or vice-versa, which means that nothing can be too intense. But, in saying that, the flavours can be quite bold," she explains. "We do share plates, so everything's designed to lock-in together. We're not closing off; we're leaving it open to the diner."
Recent dishes that featured on her menu include curd with poached and soaked peaches, buckwheat and basil juice, or an effortless combination of char-grilled eggplant, black garlic and parmesan. "We really concentrate on being true the flavours that we're using," says Glorie. "We're not altering things to the point where they don't taste like they originally did. All we're doing is getting good produce in, and handling it in a nice way so that we show off that produce we're using. A lot of work goes into it – it's simple but it's not basic."


AMY HAMILTON
Liberté
At Liberté, Amy Hamilton's channelling Parisian Saigon by way of Albany. After training under Russell Blaikie at Perth's Must Winebar, Hamilton worked in Melbourne at SOS Cafe. But back in Western Australia, she was determined to do her own thing. "I'm pretty sure that no-one in WA, at least, is doing the kind of concept I'm doing. I'm exploring the French influence in Vietnamese," she says. "I just like my food to be fun and packed with flavour, so I don't take it too seriously."
Hamilton's ability to appropriate classical French techniques for use in modern cuisine is notable. For Hamilton, it's all about serving great food with no pretentions. "I think that whole fine dining element, there's a trend to it being removed. Plating and service style will be more casual," she says. "But, I still think the good venues, it'll be important to have great technique, that won't change. It'll just be presented in a more accessible way."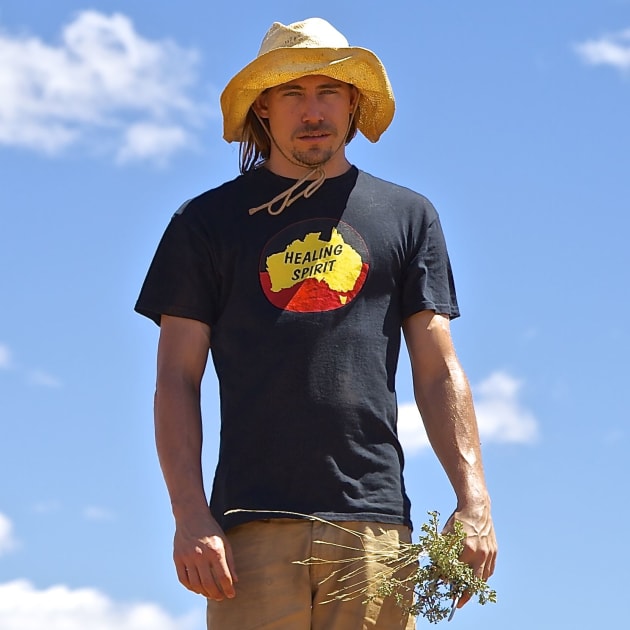 PAUL ISKOV
Fervor
One of West Australia's best restaurants doesn't really exist. "We don't really have a restaurant," says chef Paul Iskov, whose pop-up project Fervor is turning heads across the state and beyond. "We have a home base where we do all our prep, but our restaurant is out in the bush, on a salt lake, on top of a hill, or on the beach."
The approach allows Iskov to push the boundaries on what 'local produce' really means. "If we're setting up a dinner in the Kimberly, and right next to us we've got a boab tree, and just around the corner there's some Kakadu plums, the guests can see that, right there, is the food we're eating at that point in time," he says. "Logistically, it can be really testing at times, but it also helps us think on our feet. It helps with creativity. One week we might be in the Great Southern, the next week in the Pilbara, so we're using extremely different ingredients."
Iskov's cooking is further differentiated by his embrace of Indigenous ingredients – Fervor eschews the use of beef, pork, chicken, tomatoes and carrots. "I think what he's doing is phenomenal," says Albany chef Amy Hamilton. "What he's doing is amazing. He's bring awareness to these native ingredients, and I think for the future in terms of sustainability, that's really important."

SINGAPORE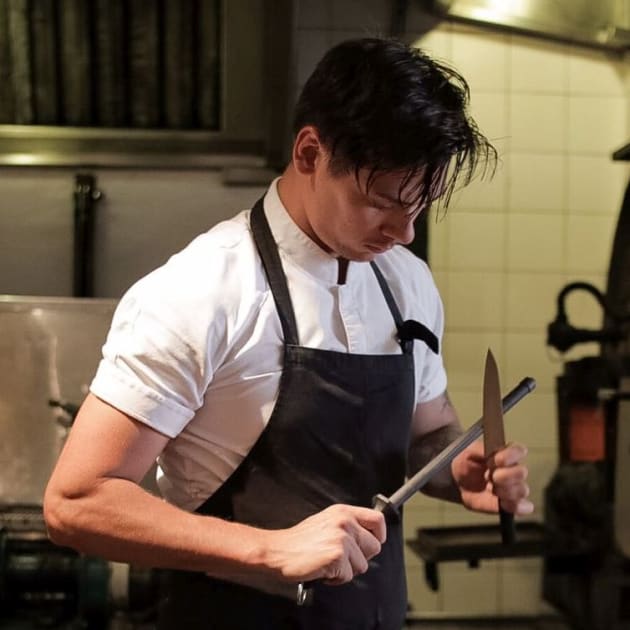 JAKE KELLIE
Burnt Ends
Just last year, Jake Kellie was the new Appetite for Excellent Australian Young Chef of the Year. This year he's the head chef at one of the world's best restaurants, Burnt Ends in Singapore.
After winning the award, Kellie set off on a tour of ten countries and 22 Michelin-starred restaurants, stopping in at Burnt Ends on the way. He struck up a repartee with Dave Pynt, who called him when he got back home. "I thought he was asking me to as a chef de partie or as a commis chef. But he asked me to be head chef," Kellie recalls. "I was a bit taken aback by that."
Kellie believes his time in the Burnt Ends kitchen gives both him and the restaurant the opportunity to grow. "I think I bring a bit of a fresh vibe, maybe a fresh take, and a bit of motivation for Dave to keep pushing," he says. "I'll come up with a great idea, and Dave will be there to help me redirect it into the way he wants it to be, and in the style that reflects Burnt Ends."
While the international scene has deprived us of Kellie's talent for the moment, there's no doubt it'll have grown substantially whenever he decides to come home.