Australia's best burger for 2019 revealed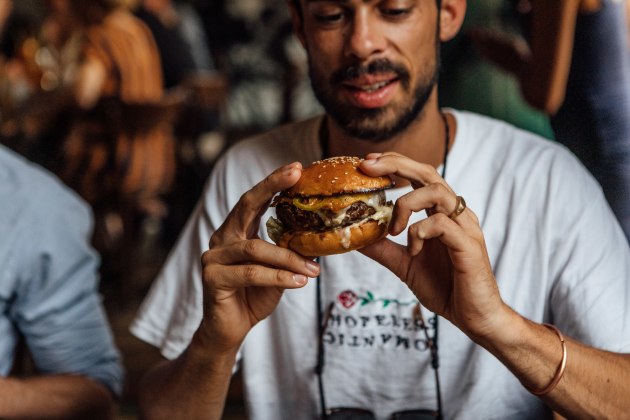 Out of over 150 restaurants that entered burgers into foodservice's Kraft Heinz Burger of the Year 2019 Award, one in Melbourne stood out. Howard Stamp, head chef at the Lincoln in Carlton for the past two and a half years, only makes burgers one day a week. The cult pub's house beef burger is made entirely from scratch, from curing the bacon to the mincing the meat to baking the bread – no wonder it's only a Friday special. We asked Stamp what makes it so damn good.
"It's been more of an evolution than a creation. Back in 2002, I spent three years working at Smiths of Smithfield in London, a meat-focussed restaurant right next to the central meat market in Farringdon. I had the opportunity to work with some amazing quality beef and pork and I learnt to respect the beast and not to waste a thing. In-house butchery was a significant part of the job and every part of the animal was utilised and turned into something delicious.
At the Lincoln we use only the trim from Cape Grim beef sirloins for the patties. We cook these steaks throughout the week, save the trimmings, and use them to make burgers once a week. The number of burgers available every Friday is dependent on how many steaks we sell each week. We aim for 30 each Friday, so it's best to get in early.
These are steaks from cows that are given a longer life, sometimes up to 12 years. Mincing in house is really important, as it gives us more control over the final product. We have a set ratio of meat to fat, and we mince the beef twice to get the right texture. No salt is added until the meat hits the grill. The bacon is cured and smoked in house and the potato buns are made each morning. We even pickle our own jalapeños. Our burger sauce (a secret recipe) cuts through the richness of it all. It's all the components working together that make a great burger."
The Lincoln
91 Cardigan St, Carlton VIC
(03) 9347 4666
hotellincoln.com.au