2017 Women in Foodservice Awards finalists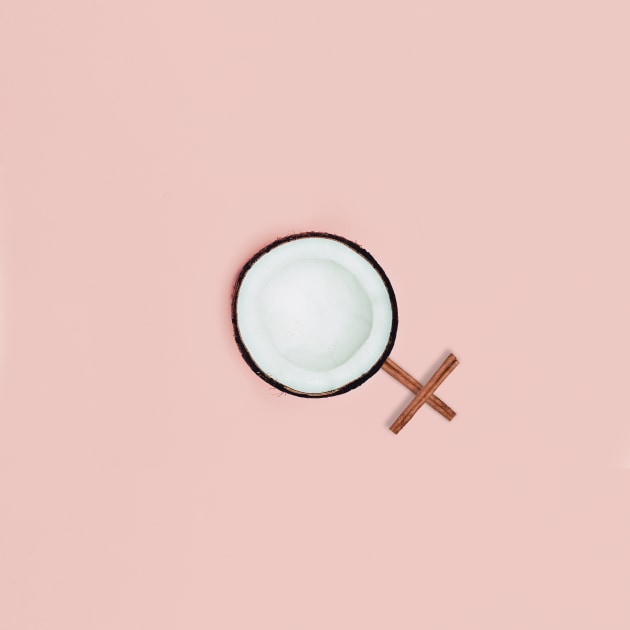 This month foodservice is holding the first annual Women in Foodservice Awards (WIFA), at Cyren Restaurant in partnership with Fine Food Australia.
WIFA recognises and celebrates those women in the foodservice sector who through their determination, commitment and excellence are working hard to grow their respective businesses, as well as shape the industry at large.
Over 400 individuals entered from around the country entered the competition, and it has been a huge undertaking by our judging panel, made up of columnist and restaurant critic Jill Dupleix, chef and television presenter Christine Manfield and editor of foodservice magazine Anita Connors, to decide on the winners.
A big thank you to our sponsors Fine Food Australia, Unilever Food Solutions, Australian Pork, Stoddart, Electrolux, NSW Environmental Protection Authority, OpenTable, Frontline Hospitality, Dinko Tuna Farmers, Chef Works and Solidteknics for their support.
The winners will be revealed on Wednesday September 13. Tune in then!
And the finalists for the 2017 Women in Foodservice Awards are...
Outstanding Service Award
Chef of the Year Award
Restaurant Manager of the Year Award
Unilever Food Solutions Leading Woman in Foodservice Award

OUTSTANDING SERVICE AWARD FINALISTS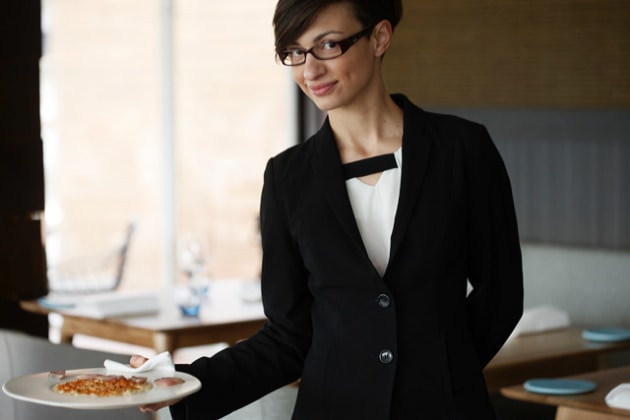 ALICE PERINI
Ormeggio at The Spit (NSW)

"The philosophy of our restaurant is effectively 'a trip through Italy' with each course inspired by a different region in Italy. I deliver this philosophy by taking the customer on a journey and explaining to them how certain dishes remind me of my country, stories of my childhood in Italy, or explaining the traditional processes that would be used to create the quality produce."


KELLIE LOPEZ
Campbelltown Catholic Club (NSW)

"I like to ask young waiters wanting to work at Campbelltown Catholic Club, 'What is it about hospitality that appeals to you in?' I want to find why they are here, what they are going to bring to my clients events every day. I need to know they have passion for what they do and that even if it may not be their chosen career, they will bring that passion with them every shift."


NIKKI FRIEDLI
Africola (SA)

"Being a maître d' actually provides you with a deceptively huge platform for social change. An unorthodox one perhaps, but a platform nonetheless. We, in this industry, have a huge responsibility to influence how and why people eat for the better. That's an important thing to be a part of, especially in the current social and political climate. The way we eat now will have a huge impact on future generations."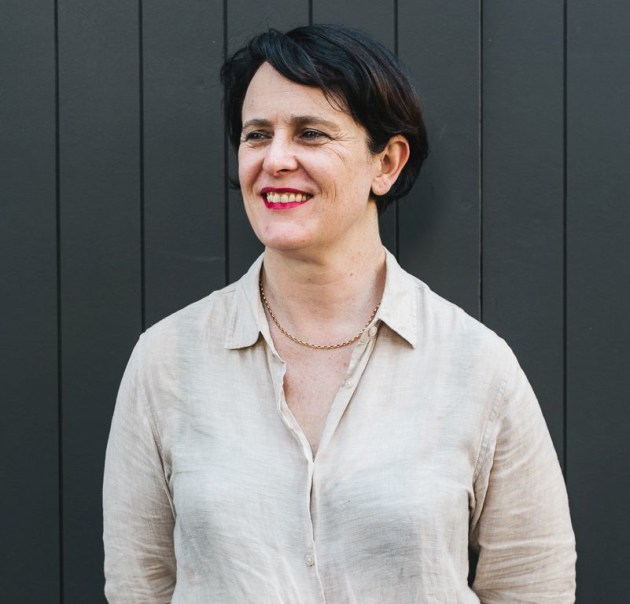 SOPHIE OTTON
Song Kitchen (NSW)

"Sophie assists in creating an amazing dining experience at Song Kitchen, where 100 per cent of the profits from the restaurant and bar, fund the organisation's programs to deliver domestic violence support, women's refuges, homeless support, mentoring for young women, financial literacy, and life skills. To reflect the ethos and philosophy of the YWCA (owner of Song Kitchen) Sophie has developed a wine list made up of 50 per cent female winemaker and estate owners, as well as with a strong NSW focus." - Brooke Roitman, The Cru Media

CHEF OF THE YEAR AWARD FINALISTS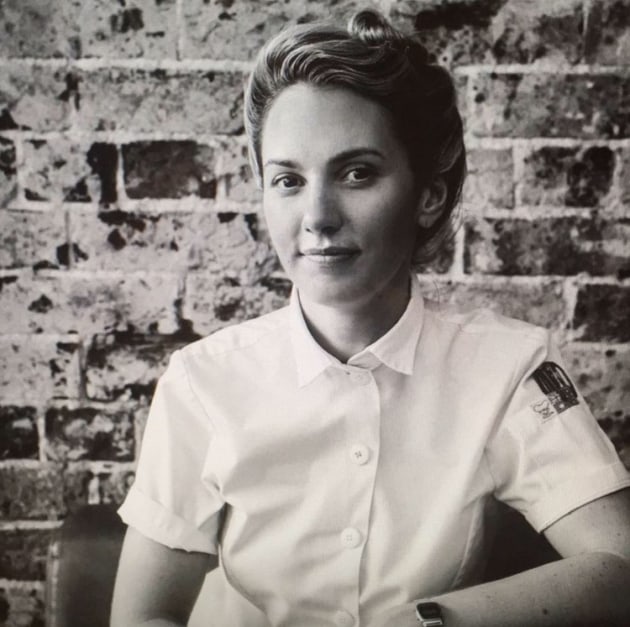 ALANNA SAPWELL
Saint Peter (NSW)

"One good meal can change it all. Not just the way you see food, but the way you see everything. I want to showcase what Australia has to offer. Our dedicated veg farmers, mostly based in the Blue Mountains, have a budget, not a list. They will give us whatever produce is at its peak. I believe in utilising everything. Nose-to-tail isn't a new concept but an underused one now that everything is at our fingertips."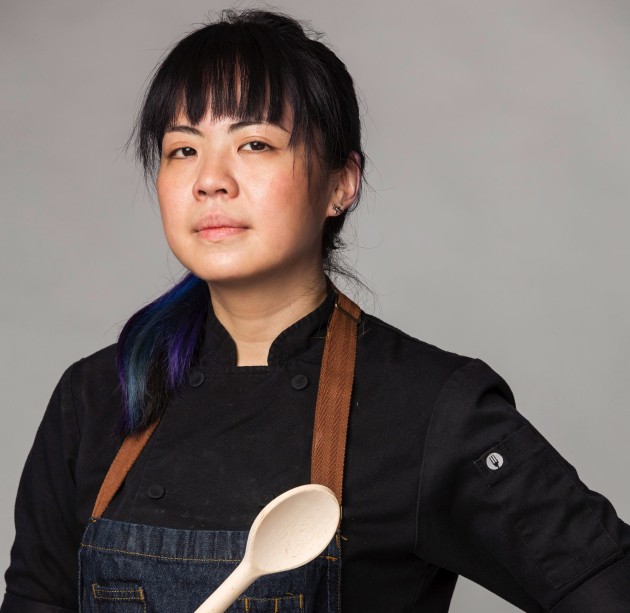 KAY-LENE TAN
Tonka and Coda (VIC)

"Success to me is looking forward to going to work every day, and just absolutely loving what I do. It is also seeing the smile on a customer's face, as they give a slight nod when they have eaten that first bite of my dessert."


JENNA TOWNSEND
Maryborough Highland Society (VIC)
"I absolutely love finding how I can speak to people through my cooking. This includes cooking slow and low, like ribs and smoked meats. In summer, you'll find me setting the smoker up at home and having a party. It's where my inner happiness comes alive."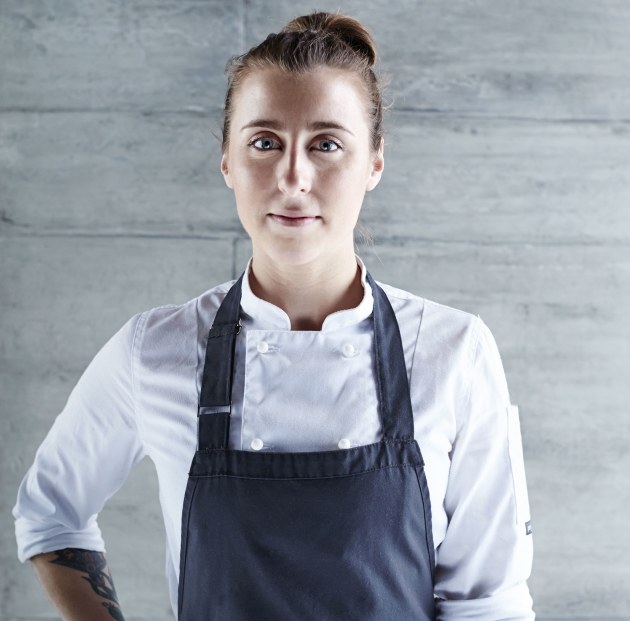 JO BARRETT
Oakridge (VIC)
"It was an easy decision to become a chef and something I have never second-guessed There's a rigorous science to cooking that requires an ongoing self-discipline to observe method, hone skills and repeat, repeat, repeat. Yet for me, it's balanced with opportunities to be creative and nostalgic. Also to explore relationships, which include ingredients, nature, suppliers, co-workers and of course, diners. When I cook I strive to create an enjoyable experience for others. That motivates me."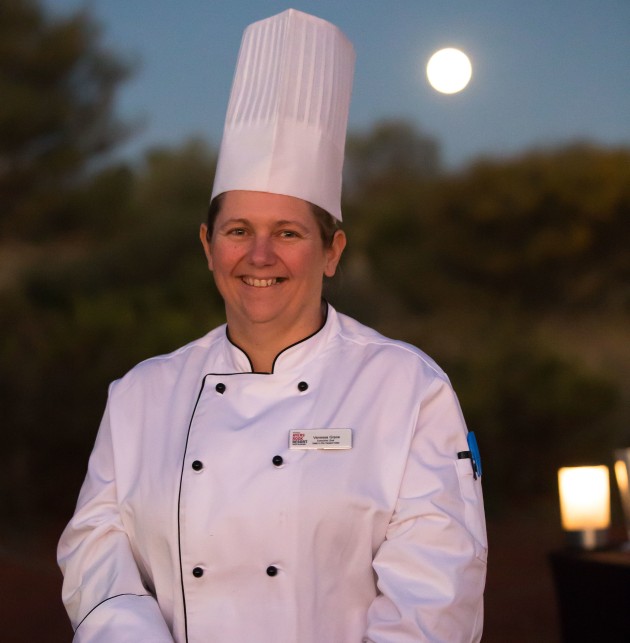 VANESSA GRACE
Voyages Ayers Rock Resort (NT)
"I believe food is incredibly important as it brings us together. Witnessing how the industry has changed since I was starting out has been incredible but it is always good to remember its roots. I enjoy cooking with amazing local and native ingredients taking inspiration from these rich ancient cultures and my current iconic surrounds."

RESTAURANT MANAGER OF THE YEAR AWARD FINALISTS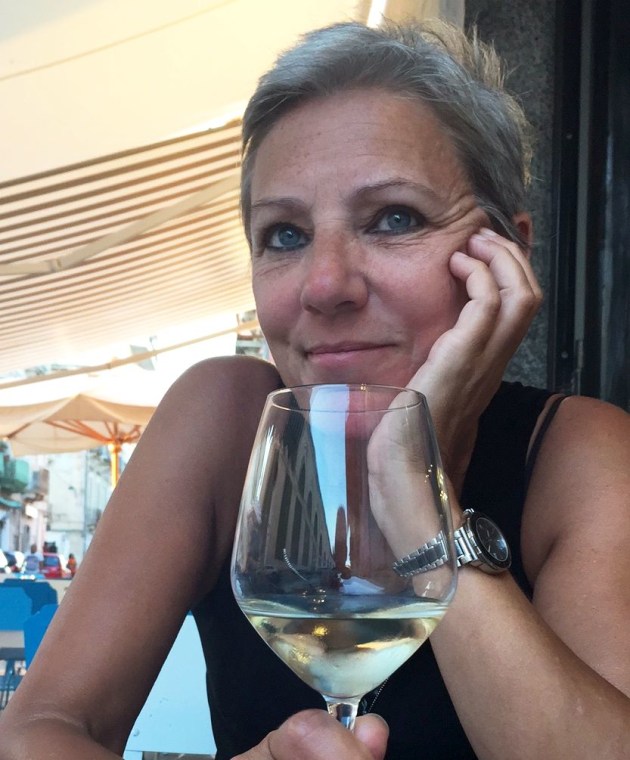 CAROLE DUNN
Garfish (NSW)
"The biggest challenge of my career has been to believe in myself. Do not be influenced by someone else's standards. Set your bar and never accept anything less. Hang on to your integrity, and that gut feeling you have is generally right."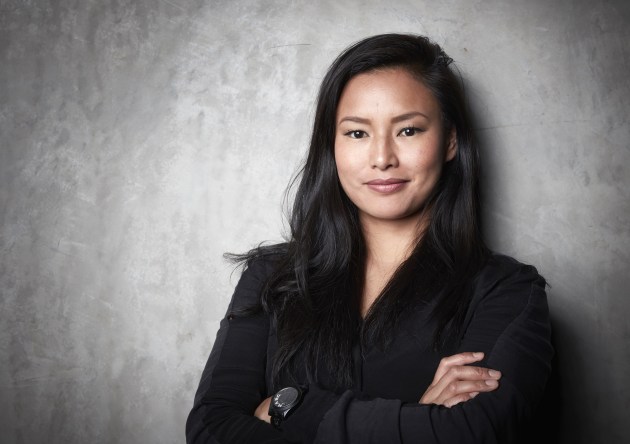 KYLIE JAVIER ASHTON
Momofuku Seiōbo (NSW)
"I really love the dynamic environment that a restaurant offers. Working with creative people like chefs and being able to facilitate a special experience for guests is a great privilege. But the foodservice industry offers so much more than that. Elements like business management, leadership, and problem solving continue to challenge and develop me as I have progressed through my career."
MEIRA HAREL
The Town Mouse (VIC)
"Great hospitality must be honest. You must truly love and believe in what you do and why you are doing what you are doing. You must love people and you must love making people happy, because great hospitality is one that takes a guest on a journey and makes that journey memorable. And to do that you have to be present and give yourself no matter what."

WIMMY WINKLER
Saint Peter (NSW)
"I encourage staff to engage customers by picking one or two items on the menu which has an interesting story about Josh Niland, the chef and owner, or the produce itself. Staff will gain instant rapport with the diners and most of time positive feedback from them. They, the diner then will in turn, spread the word."

UNILEVER FOOD SOLUTIONS LEADING WOMAN IN FOODSERVICE AWARD FINALISTS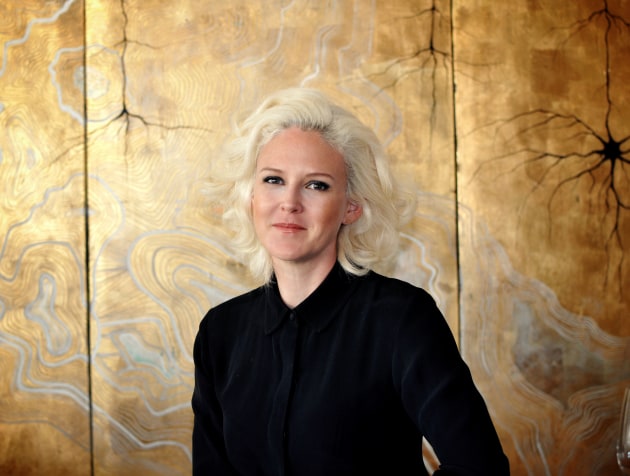 DANIELLE GJESTLAND
Wasabi Restaurant & Bar (QLD)
"Wasabi has grown very slowly and organically over the last 14 years. I have tended to believe that if I don't have the money to pay for it then I can't have it. I also always ask – is this purchase going to help my business make money or do I just want it? In our industry, it can all slip through your hands very quickly. Despite being busy and critically acclaimed, you can still fail. It is wise not to forget that when you are basking in the glow of your own success."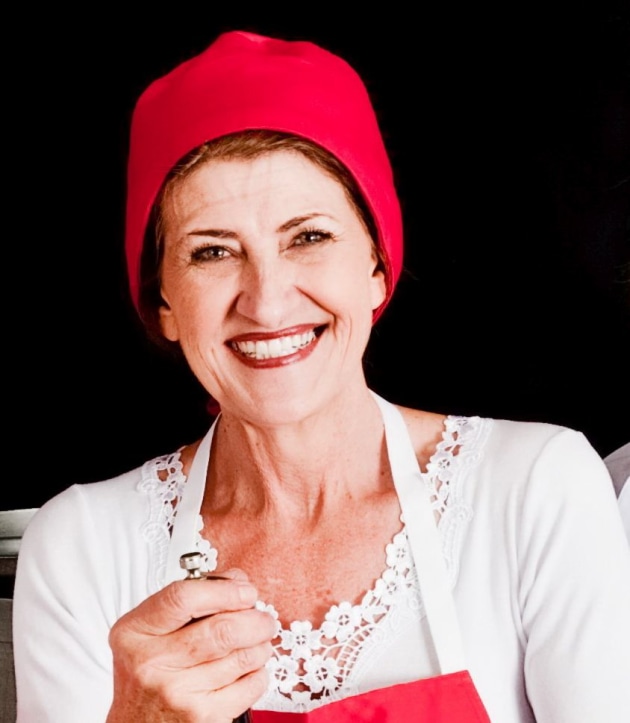 LYN BENTLEY
Sticky Fingers Australia (WA)
"I've learned to be fearless and to embrace risk, rather than running from it. Rewards don't come unless I'm prepared to take giant leaps outside of my comfort zone. I've learned not to let my own fears paralyse me into inaction. I've learned that to keep Sticky Fingers as a financially viable and profitable business, we must maintain the flexibility to respond to our customers demands and to continue to differentiate ourselves from our competitors."
NAOMI INGLETON
King Valley Dairy (VIC)
"I believe that if I stay true to my beliefs of creating an ethical food system, I can show that you can create a multimillion dollar business without having to compromise on your beliefs. Honesty and transparency is also a big part of what I want to convey to my customers."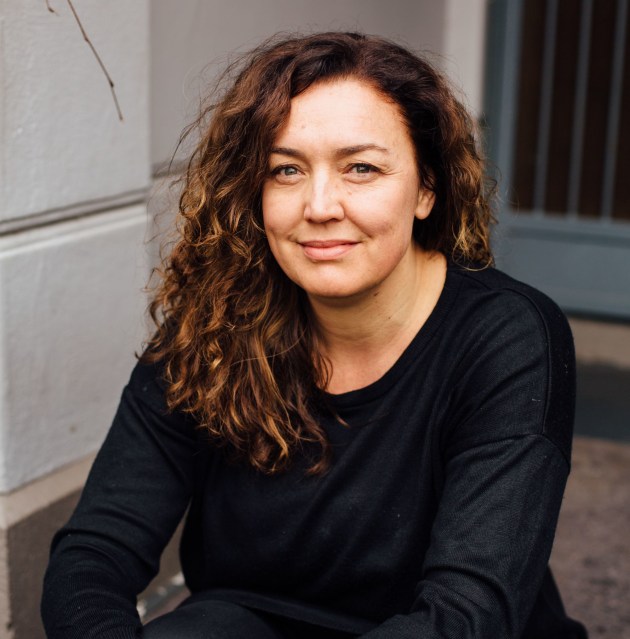 SHARON FLYNN
The Fermentary (VIC)
"I love food. But I was firstly a teacher and then a mum who fermented and brewed for fun, a bit like a witch! I made meals from scratch with real whole foods for my family no matter where we lived. The business just became an extension of that as research into gut health supported naturally fermented foods and entered the mainstream vernacular. I have since discovered the complexities and sheer hard work behind the scenes in this industry and find it a bit addicting."


The Women in Foodservice Awards will be announced on Wednesday September 13.