YOUR BUSINESS IS FOOD: Food donation - the rules
The NSW Environment Protection Authority's Amanda Kane says $3.6 million in equipment grants to food charities over the past few years has enabled them to handle and redistribute much more donated food.
There is no better feeling to counter the misery of having to throw away perfectly good food than the pleasure of knowing it will benefit the hungry.
This morning, as they do every morning, the homeless in Sydney's Marrickville got to enjoy their breakfast from the Hilton Sydney kitchens thanks to a cooperative arrangement with the Addison Road Community Centre.
Charities like SecondBite, Foodbank, OzHarvest and community groups like Addison Road are at the heart of a booming food redistribution network that is ensuring thousands of meals made up of quality food are filling hungry tummies each day rather than the country's waste bins.
The increase in awareness, food volumes and opportunity is being driven by government programs, like the NSW Environment Protection Authority's Waste Less, Recycle More, which recognises redistribution as a much better environmental outcome for food waste than landfill.
The EPA's Love Food Hate Waste: Your Business is Food program helps businesses to reduce food waste, achieving an average reduction in participating businesses of 21 per cent.
The program, available for free in NSW, helps businesses avoid food waste through simple actions, one of which can be food donation. It helps clarify the rules around food donation and provide confidence for the business to explore opportunities. Here's what you need to know.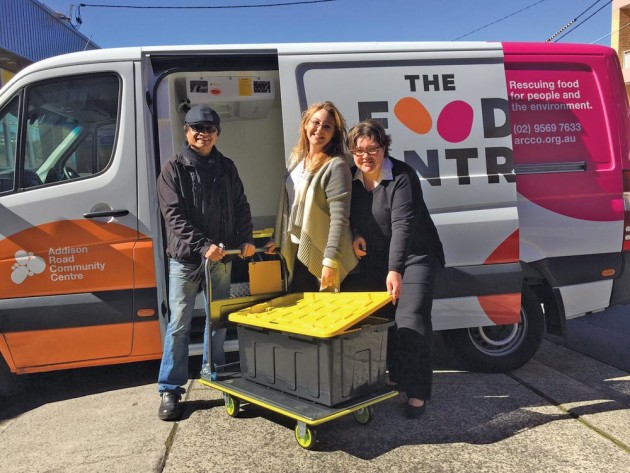 Food Donation Act 2002
Food donors in NSW are protected under the Civil Liability Amendment (Food Donations) Act 2002. The Act limits the liability of individuals and businesses that donate food, provided you, as a food business, donated your surplus food in good faith to a charity, the charity intends to give the food away for free, the food is safe to eat when you hand it over, and you let the charity know of any food handling requirements or time limits for safe consumption.
What can be donated?
Food relief agencies take all sorts of donated food. From non-perishables, perishables, food that has not been served to customers or clients, and prepared meals. It can be past its best before date (but not use by), in packaging, in your own containers or the charity can provide containers. It can be in quantities ranging from pallet loads to a shopping bag full.
Types of food donation charities
There are large and small food rescue organisations. Some specialise in collection and distribution of donated food to smaller charities. Others focus more on collecting and distributing directly to people in need.
Donated food is provided via many ways, including food parcels, food pantries and prepared meals consumed on site or taken away. Distribution points may be mobile or permanent. Food parcels and self-service shops are the most common type of food assistance provided, followed by meals consumed on site and then food vouchers. This reflects the needs of the most common client groups, which are the unemployed, low income and single parent families.
Who accesses food rescue charities?
Food insecurity is when people don't have access to sufficient amounts of safe and nutritious food for normal growth and development and an active and healthy life. These people may not be the people you first think of. Many are working families struggling to pay their mortgage, rent, medical or power bills. Two in five (40 per cent) households experiencing food insecurity are families with dependent children and most (89 per cent) of these children are very young (0-12 years old).
While there are many community groups and charities trying to help, many report they can't feed all the people that come to them and the number of people needing food help is increasing.
What charity is right for you?
To find the right charity or community group for your business, consider:
Types of food: Do you have leftover prepared meals? Is it perishable or non-perishable surplus stock or food that is still safe to eat but not up to the required standard?
Food safety: Can food be chilled and heated up later? Do you have space to chill food before pick- up? Does the food need to be consumed within a set time?
Pickup frequency and time: How often do you need the pickup? Daily for perishable items, or twice a week for unperishable items or just call as you need?
Depending on the type of surplus food and quantity you have, you may decide to work with more than one charity to suit your operation. For example, the Hilton Sydney chilled their surplus catering food for OzHarvest's daily pick up and use Addison Road soup kitchen to collect the excess breakfast items for the 'customers' to consume immediately.
The Love Food Hate Waste team can provide expertise and support. To find out more, visit lovefoodhatewaste.nsw.gov.au.