YOUR BUSINESS IS FOOD: Don't throw it away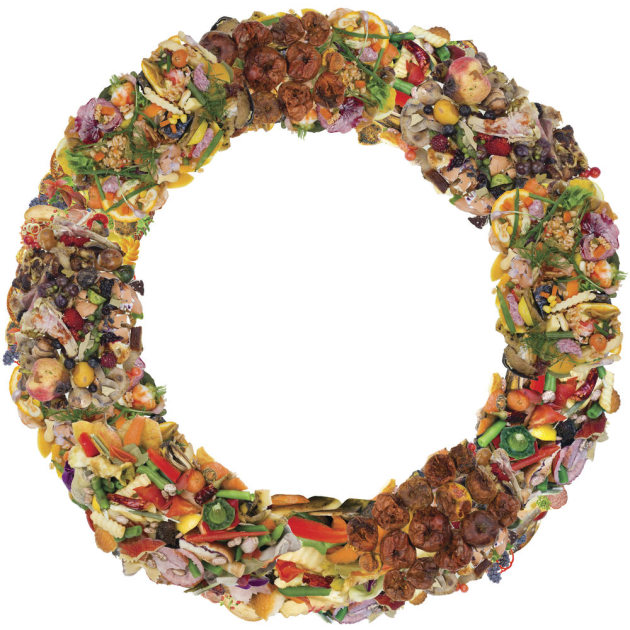 In a new column for foodservice, NSW Environment Protection Authority's Amanda Kane discusses the launch of the new initiative 'Your Business is Food', and how combatting food waste in the commercial kitchen is good for your bottom dollar, good for the environment, and good for driving trade.
Food waste costs the Australian economy dearly. The statistics are alarming. In New South Wales alone, 170,000 tonnes of food waste ends up in landfill every year.
The cost of food waste to business alone goes way beyond disposal, adding up from the lost expenditure on the food itself, to wasted staff time in managing and preparing it, to customer dissatisfaction over large portion sizes or guilt at wasting money.
Food waste also costs our environment greatly. It generates methane, a powerful greenhouse gas when it ends up landfill and it's a waste of the resources it took to grow, transport and process the food to get it to your door.
Much of this waste is avoidable and with evidence that simple actions can reduce food waste in businesses, the New South Wales Government has a developed a new education program for the industry, being launched this month in partnership with foodservice magazine.
This program, entitled Your Business is Food, is an Australian-first which has been developed as part of the NSW Environment Protection Authority's Love Food Hate Waste (LFHW) program. It provides, in three simple steps, everything a food business might need to know about where they're wasting food and what can be done about it.
Tests in the field showed it helped participating business cut food waste by an average of 21 per cent. Some businesses, like the Rose & Crown Hotel in Parramatta, cut food waste by more than half.
"The three main areas where food is wasted in food business in Australia are in preparation, storage and on plates," says Sarah Chen, senior project officer at Love Food Hate Waste.
"It's different in every business. A lot depends on the type of restaurant, the menu and even the customer."
Chen says that a business starts by separating and measuring food waste over three to five days in three buckets or bins. One bin captures preparation waste, one captures spoilage waste and one captures plate waste from customers.
The results are then compared against the industry average, and any area where the venue ranks higher than the industry average means that they have an opportunity to reduce their food waste and business costs.
"If plate waste is where most food is wasted, the program recommends simple things like offering smaller portion sizes, reducing garnish or offering customers a takeway container to enjoy the leftovers later," Chen says.
"The program kit includes stickers for takeaway containers highlighting food safety tips, coasters, posters and an action guide.
"Seventy-one per cent of customers say they like it if a restaurant offers a doggy bag or takeaway container. They get to enjoy the food later, they talk about it later and they feel good about the restaurant."
Customers feeling good about the restaurant's efforts to reduce food waste came through strongly in the trials of the program, alongside improvements in staff morale and levels of engagement.
Your Business is Food will be offered free of charge to any interested NSW business, delivered through a local council or other waste expert. Advisors take the business through the steps, provide them a with customised action plan and whatever resources they might need.
The trials of the program showed foodservice businesses reduced food waste by 5 per cent just by thinking about it and by an average of 21 per cent if taken through it by an advisor.
Foodservice is partnering with LFHW Your Business is Food to help readers reduce food waste.
Over the next 18 months we'll be following the program progress, reporting on tips and advice, running a chef recognition program to acknowledge the great things already happening in professional kitchens across Australia and showcasing the best efforts of the best businesses in making the most of food.
For more information about the Your Business is Food program and how you can sign up, go to lovefoodhatewaste.nsw.gov.au/business.