Waste not, want not: Reducing food waste in 
the foodservice industry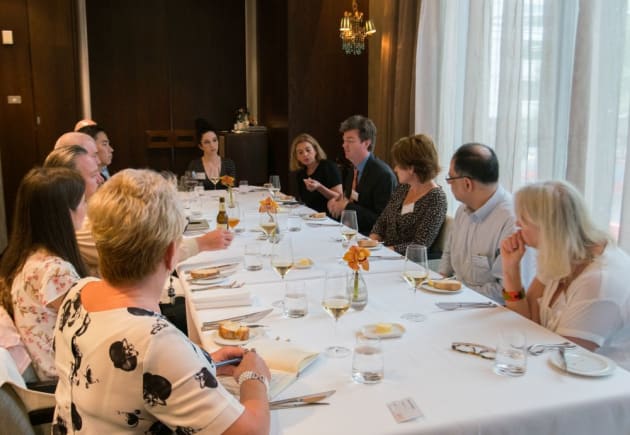 In a roundtable presented by foodService, industry leaders discuss what the sector is and isn't doing to combat food waste, and more importantly what further can be done.
There is no doubt that the generation of food waste is a problem for the foodservice industry. Indeed, the figures are alarming. According to a recent study by RMIT University over 250,000 tonnes of food waste from restaurants and cafes ends up in landfill every year in Australia. This places immense strain on the environment as well as on the finances of a business. And while for some, this may seem part and parcel of the sector, others are looking ways in which to change this attitude, as well as to offer some answers to the problem.
This is the very reason why foodService along with Unilever Food Solutions took the conversation to industry experts for a special roundtable, and to debate how the sector may reduce food waste.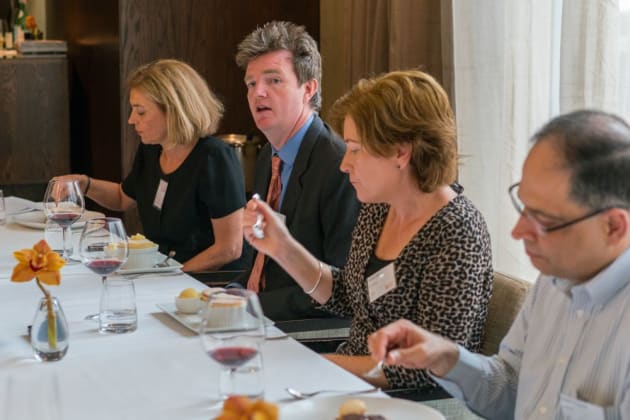 "Ours is an incredibly wasteful industry," said Tom Kime, executive chef of Goodtime Hospitality Group, "One of the highest in terms of the energy produced to produce the food and then the fact that chefs are busy and they're just going to throw things away and they don't reuse and they don't recycle."
Undeniably, food wastage occurs across the whole spectrum of the industry, be that at a venue at the lower end or the top. "30 to 40 per cent of all food that is produced gets wasted," said Yezdi Daruwalla, managing director of Unilever Food Solutions Australasia, "This includes raw material wastage, prepared food wastage, as well as plate wastage."
This reflects Mike McEnearney's observations about wasteful practices in commercial kitchens, even in fine dining. The owner and executive chef of No.1 Bent Street by Mike said, "People think you need to trim something within an inch of its life to make it presentable. Chefs are wasting more than what they're using because it looks good. That needs to be something of the past."
And yet, we have to accept that there will always be some element of unavoidable food waste in the foodservice industry. According to Amanda Kane of the NSW Environment Protection Authority, unavoidable food waste should ultimately be "when food is at a point where absolutely nothing else can be done with it."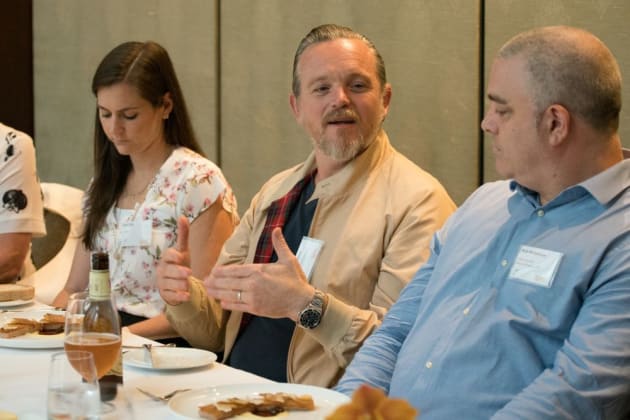 So how do we reach that point? Everyone at the table was of the opinion that better education programs and training in the colleges and at TAFE of what exactly a sustainable kitchen requires is key to getting the message across to the whole industry.
Head chef of Lotus Dining, Chris Yan hopes that this would set off some sort of chain reaction. "The young chefs understand food waste more than older chefs in general. And yet if one person knows the tools, the head chef knows, and correspondingly other chefs know."
Furthering this Kime said, "Anything that can be done to help chefs teach, inspire, think and create more of a culture where things are being recycled, preserved, pickled, salted is a great thing. They all get rid of waste."
Another idea that proved popular amongst the roundtable attendees was the notion of a food waste management certification similar to a RSA certificate. Put forward by 25-year veteran of foodservice industry and founder of hospitality platform, Find My Rice, Dominic Cain asked, "Just as somewhere to start, is there a basic level of education that we need to be providing that everyone needs to have to work in a kitchen in Australia? A one day course in sustainability or wastage?"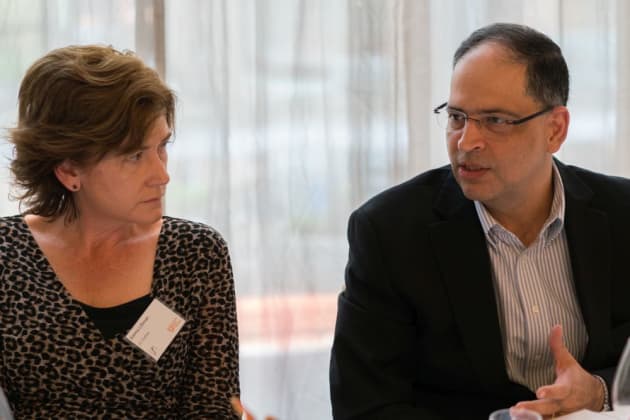 Education was the inspiration behind Unilever's Wise Up On Waste initiative which provides operators tips and best practise tricks for minimising food waste. Daruwalla revealed, "The purpose is very much to make sustainable living commonplace. And that starts right from the top in everything we do. So our environmental footprint, the way we do business, the way we produce products, and the way our products get used."
For Nick Whitehouse, executive chef of Rawsons Epping Club, education plays a part in how he manages his staff. He said, "You need to continually mentor your whole team. It's not a daily process, but every now and again you have to push someone in the right direction."
This is why he likes to set challenges, such as making parsnip skin vinegar from peelings, or looking for new ways to use zucchini skins, whether that be in condiments, pickles, stock or sandwich fillings.
Whitehouse is also aware that a visit to TAFE may not be all that enticing for older, more established chefs. His alternative involved instead "a waste management tour, which was subsidised somehow, where chefs could learn about the process. So that they could feel even more inspired to treat ingredients with love."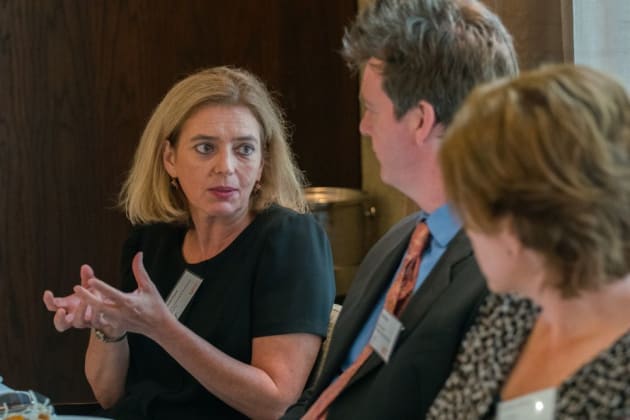 The table also considered the different ways that businesses incorporate sustainable practices in their operations.
At No.1 Bent Street, McEnearney emphasises cooking with the seasons so that they are not stressing the Earth. "We're only wasting pure food waste because we've exhausted every part of that ingredient," he said. "We're also trying to get what we call 'two bites of the cherry'. We make nut milks at the restaurant, then we use all the almond meal to make cakes."
In addition to this, when he was launching the restaurant at the base of The Wintergarden tower last year, he felt it crucial that they have a composting system in the heart of Sydney's CBD.
"What quickly happened was the tower invested in an oil-heated compost system," he revealed. "And in the restaurant we have three bins that we use for food waste. After every service they are emptied into this compost bin. After 24 hours it's reduced down to a very small amount and it gets taken out to be put with different soils and humus in order to become compost. The entire food court is now using it with my restaurant, which is great."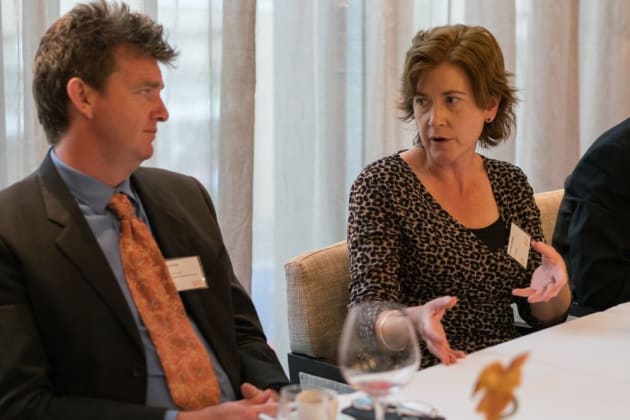 Likewise at the ICC Sydney, which has the biggest kitchen in the Southern Hemisphere, the team are constantly looking to reduce food waste at both ends of the operation.
"It's about reducing and reusing as much as is possible," says ICC Sydney's interface manager Emma Lillyman, "and constantly reviewing that process to see what can be improved upon. Can it arrive in a reusable crate or in a cardboard box or a wax box? Also you've got your carrot for your carrot salad, well what are we doing with the tops of the carrot? What are we doing with the peelings?"
ICC Sydney has also incorporated an eWater system to transform how the chefs and users approach water usage and cleaning. Depending on whether it is positively or negatively charged, the water "can be used for cleaning your food product and is also sanitary. We've seen between a 30 to 40 per cent reduction in normal day-to-day chemical use."
Another strategy is to desiccate food waste. Kime says, "You can actually reduce the amount or the volume of it by drying it out and mashing it up and storing it in some kind of container that could then be picked up."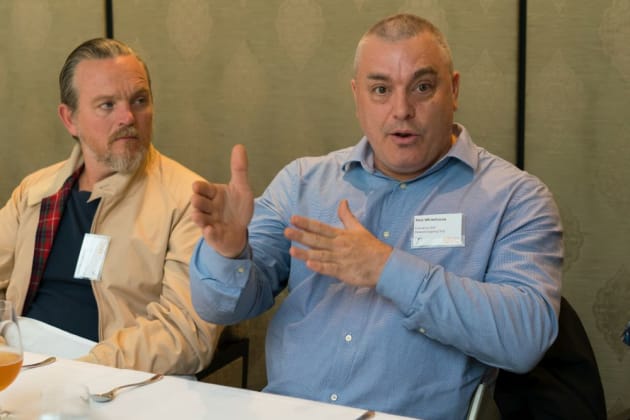 There are also numerous food relief organisations operating across the country, like OzHarvest, looking to work with commercial kitchens to divert edible food waste out of landfill and to people in need.
Cain said that this model works because of the ease and convenience that it provides. OzHarvest "brings the boxes when it is the most convenient to you, and they'll pack the food for you."
Businesses like Unilever Food Solutions have partnered with OzHarvest to motivate commercial kitchens to raise money and rescue food for the food relief charity under an initiative called the Food Collective.
Furthering this, the roundtable attendees bounced around ideas of what change might look like on a wider scale for the industry.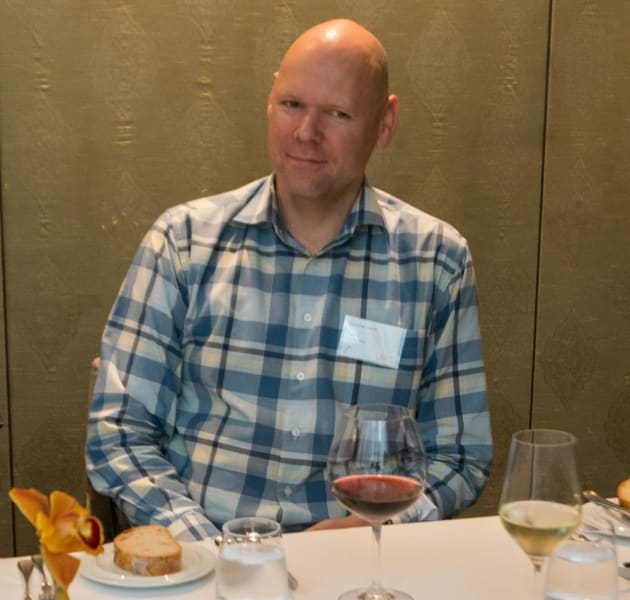 Kime suggested a star rating for businesses to show how sustainable it was. He said, "You get a cleanliness rating from the council to that your kitchen is clean. Why not have a five-star rating to say that most of your food waste is being used and decomposed properly?"
Similarly, McEnearney raised the notion of a sustainable design or building certificate for new businesses. He said, "Seats are what pay the bills, so the kitchen can be no bigger than the third of your space. But we can still have some sort of certification about the flow of sustainable waste."
Another option is to have an instructor come to the business and train your team. Lillyman said that whether this involves "your three, six, 20 staff or more. There are cost and time benefits to be associated with such an initiative."
Most importantly, it is critical not to underestimate what the industry is prepared to do if businesses work together. Kime said, "I think Australia is an incredibly passionate country about its natural environment. And I think that everyone genuinely would like to do better and they want to be shown how to do it, and it needs to be easy and accessible so that they can."