Where Pilot head chef Malcolm Hanslow eats out in Canberra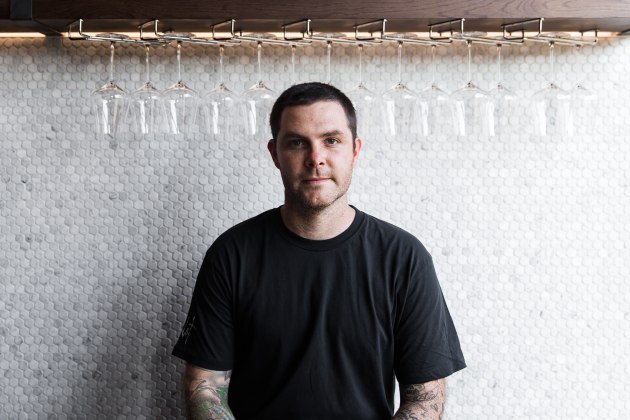 Pilot Restaurant's brand of casual fine-dining is new and unique in Canberra. Since the 30-seat restaurant opened in 2018, head chef Malcolm Hanslow's intriguing menu has played with simple ingredients and elements – like a round of roast pork with manuka honey and curled slices of "kombucha carrots". Is this a step towards the tiny city's food revolution? We hope so. Here's where Hanslow dines when he's not in the kitchen.
Breakfast – The Kyō Coffee Project
They make amazing coffee and easily one of the top five egg and bacon rolls in Australia. It's run by young folks who really care about service and experience, which is why I love it.
Wine and snacks – Bar Rochford
I worked a pop-up there in the early days and it's got a great vibe. They get the balance right – service that's chilled out without being too familiar. And their gruyere gougeres are addictive.
Long lunch – Da Rosario
Sitting outside is the best for a long mid-week lunch. The food is incredible. The outside offering is more casual than inside, but of the same standard. It's perfect for relaxed people-watching in the sun.
Cheap eats – The Scholar
My mates and I regularly go here for a rowdy and delicious meal. The yum cha is amazing, and it's BYO. Every couple of months we gather friends and take some great wine. Order the mud crab.
Special occasion – Aubergine
They serve beautifully dressed-up versions of classic dishes. The wine list is also excellent and caters to all tastes, from old-school French wines to super funky natural drops.
Out of town – Yellow, Sydney
I reckon it's one of the best restaurants in Sydney and a testament to how a singular focus can result in really thoughtful, creative cooking. I'm always inspired when I eat there.
PHOTOGRAPHY: LEAN TIMMS