WHERE I EAT: Monty Koludrovic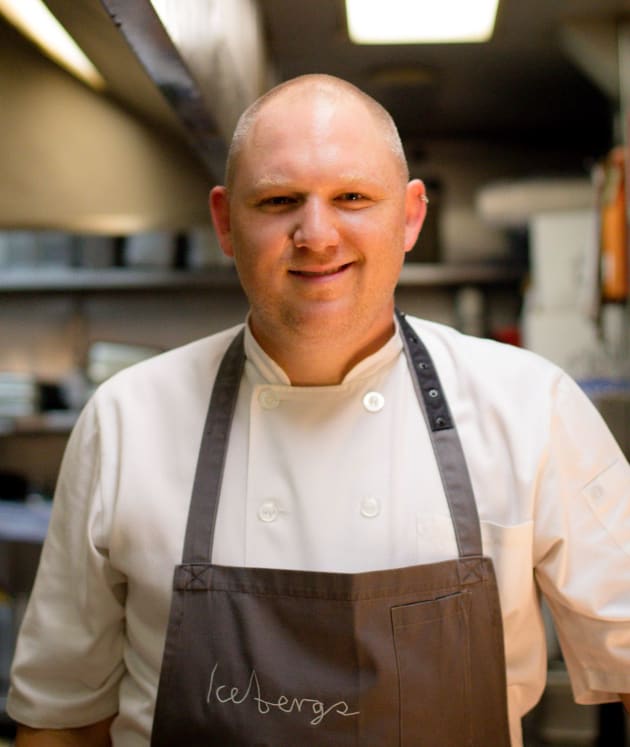 Executive chef of Sydney's The Dolphin Hotel and Icebergs Dining Room and Bar, Monty Koludrovic reveals his favourite spots around town.
Breakfast
My new favourite breakfast on the run is The Lankan Filling Station Pop up at Carriageworks market on a Saturday. Hoppers, curry, eggs and some of the best sambals in the world.
Coffee
We do weekend coffees on the run only. And I love grabbing a soy flat white from the guys at Tailor Espresso in Maroubra. They know how to brew.
Cheap eat
This is a tough one, but Happy Chef for their dry noodle with pork chicken and wonton. Also Kingsford Chinese Restaurant. Their wonton soup is only $8. Such good, cleansing broth for the win.
Long lunch
The Boathouse on Blackwattle Bay has been a favourite for years - oysters, roe and blinis, fresh fish, and few vinos.
Uniquely Sydney
Carriageworks markets is a fave. Also a bit off the beaten track for out-of-towners. And picnic at Old Cremorne Point for the money shot, city views.
Sydney Russian
My old man used to tell such good stories of his times at the Russian Club out at Strathfield when he was growing up. I tend to just pop Russkis Deli on Bondi Road to pick up supplies.


For further information, please visit The Dolphin Hotel and Icebergs Dining Room and Bar.