Where I Eat: Daniel Wilson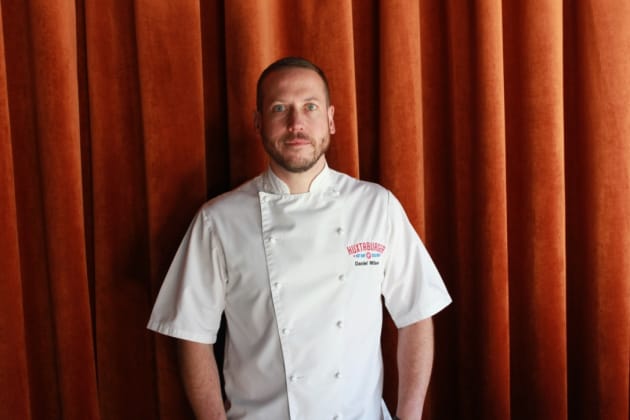 Auckland-born Daniel Wilson knew he wanted to be a chef when he was just 12-years-old. After stints in Michigan and New York, he eventually settled in Melbourne and co-founded burger chain Huxtaburger. Here he shares with foodService his favourite establishments this side and that of the Pacific.
BREAKFAST

I live near to Auction Rooms in North Melbourne and they do an excellent breakfast. I am usually pretty boring and order poached eggs on toast with bacon, avocado and tomato relish.


CHEAP EATS

Lately I've been enjoying Udon Yasan, it is very fast, cheap and delicious. Also worth a mention is Soi 38 for excellent Thai noodles & it is in a car park!


FAMILY

For a family gathering, The Lincoln in Carlton is excellent. I particularly love their mini Dr Marty's crumpets with duck liver parfait. They have a great beer selection and wine list too.


UNIQUELY MELBOURNE

This would have to be the Flower Drum. The food and service are always impeccable. The peking duck is second to none, as is everything really.


AFTER WORK

Supper Inn in Chinatown, their sweet and sour pork ribs with chilli and sesame make me weak at the knees. Joe Taylor in North Melbourne is a great spot for excellent cocktails after that!


BIG APPLE

My favourite go-to restaurant in New York would have to be Balthazar. It has grandeur but also is bustling and quintessentially New York.
For further information, please visit huxtaburger.com.au.