Where Attica's Ben Shewry eats out in Melbourne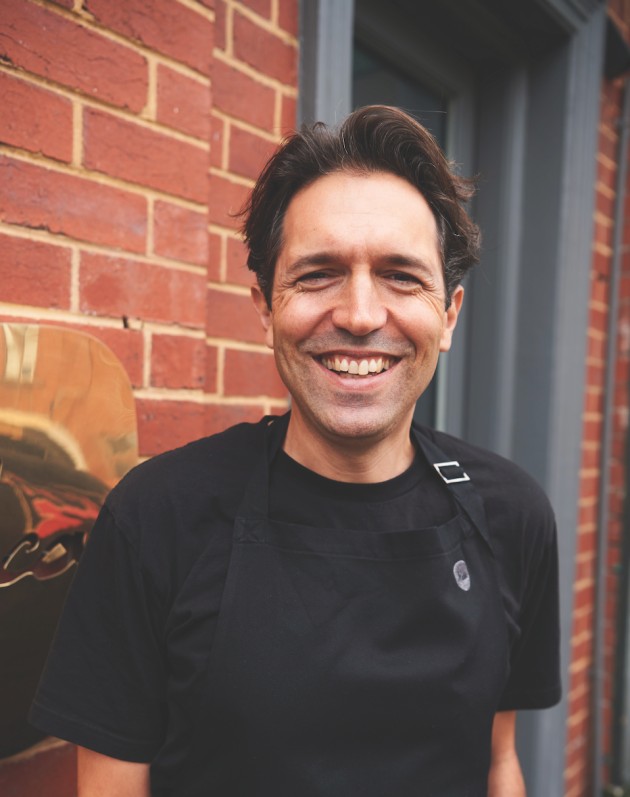 Ben Shewry is head chef and owner at Attica, one of Australia's best restaurants and ranked 20th in the world at the most recent World's 50 Best Restaurants awards. The internationally recognised chef featured in the inaugural season of Netflix documentary series Chef's Table for his culinary focus on native produce, much of which grows in Attica's kitchen garden. We asked him for his favourite spots to eat around Melbourne.
BREAKFAST: TERROR TWILIGHT
For a start it's got great music. Brilliant drinks and even better food. I order a salad bowl with grilled beef, brown rice and a boiled egg.
PUB MEAL: HARLEY AND ROSE
A newish pub from hospitality veterans Rory Coucher and Josh Murphy. The cod dip is a must; and what's better than cold beer and hot pizza on a summer's day?
SPECIAL OCCASION: FLOWER DRUM
One of my favourite restaurants of all time, it never disappoints. Service, ingredients, cooking and wine are always amazing. I order whatever Jason Lui tells me to.
SUNDAY LUNCH: KALIMERA SOUVLAKI ART
Best souvlaki in Melbourne and a bustling environment – great to take my kids to. I order the pork platter which includes chips, flat bread and a couple of dips.
WINE AND SNACKS: MARION
The team makes simple things seem effortless. Much harder to do than most people realise. The fried flatbread is particularly stellar.
TREAT YOURSELF: PIDAPIPO
I always have the salted caramel gelato and I walk an hour each way to get it. This lessens the guilt from eating some of the best gelato in the world.
OUT OF TOWN: CAPTAIN MOONLITE
Captain Moonlite in Anglesea seduces me with its honest, passionate cooking, and possibly the best restaurant view in Australia.
This article was first published in foodservice's February 2019 issue. To subscribe to foodservice's monthly print magazine, click here.