Melbourne restaurant Tulum rethinks Turkish cuisine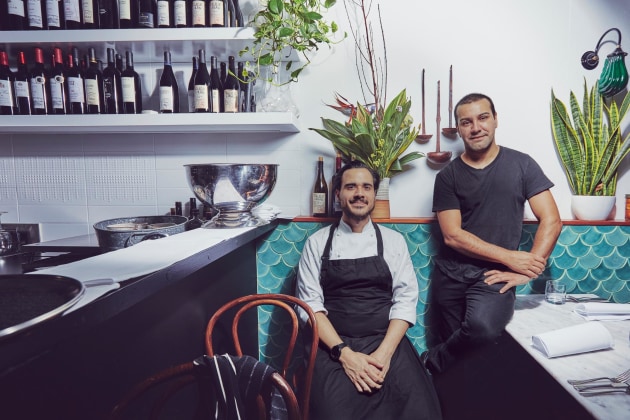 Coskun Uysal is allergic to doing a half-arsed job. As a teenager with a soccer ball, for instance, his ambition wasn't to kick it around in the street: he wanted to go pro. "I didn't just want to be someone who could play football," he explains, arms folded across the marble tabletop. "If I did it, I to do it the best I can."
So it's consistent with his character that when he settled on a career as a chef, he approached it with the tenacity of a cattle-dog on a hoof. "I always wanted to be a professional football player, until I was eighteen and I found out I wasn't going to be good enough," he recalls, without a hint of regret. "So I decided that I can be a chef - but I want to be a good chef."
And Uysal is indeed a good chef: in his very first year running Tulum, his 35-seater restaurant in the Melbourne suburb of Balaclava, he was met with glowing reviews. Gourmet Traveller's Michael Harden declared that the young chef "truly understands the origins of the dishes, ingredients and flavours that he's remaking and reworking," and both Gary Mehigan and Dan Stock named Uysal's cilbir their dish of the year.
Cilbir is Uysal's food philosophy in microcosm. Firstly, it embodied all the easy warmth of an Istanbul kitchen; smoked garlic yoghurt and soft-poached eggs, served with a side of fluffy pide, it was the first thing his mother would make for him when she got home from work. It was also on her apron strings that he began to learn her craft. "In Turkey, the mothers have to work, and the fathers go to a coffeeshop and have a coffee all day. The mothers go out and do their job all day to bring the money in," he explains. "Because she's always busy-busy, and I'm the youngest, I missed her. But whenever she's home, I wanted to stick to her. So I was in the kitchen."
But secondly, cilbir is super-smart. Comfort food it may be, but Uysal's dish is far from rustic. Marshalling the technique he learned from Jamie Oliver's Fifteen and the River Cafe in London, he elevates a homey dish into something both striking and delicious - adding crisp wafers of chicken skin and two kinds of burnt butter, one firm and crumbly and the other spiked with sumac.
Despite its success, you can't try cilbir at Tulum. "The next day, it was off my menu. I don't want people to be talking about one dish," says Uysal. "You get bored as a chef if you keep doing the same thing. It makes you feel lazy."
At this point, it probably bears mention that's Uysal's idea of Turkish cuisine is miles outside the stereotype. If you've come expecting dips, you'll be sorely disappointed. "When people ask where I'm from, I always think, 'Oh my god, not again,'" he complains mildly. "Because when I say I'm Turkish and a chef, they say, 'We love kebabs!'"
There are no kebabs at Tulum. Uysal's cuisine draws instead from the recipes from across Turkey's seven regions while keeping pace with the contemporary restaurants in both Istanbul and London. He considers it his mission to educate Australians about the diversity - and beauty - of modern Turkish cuisine. "It is difficult, but the country needs people like us to go out and say that at home, we don't eat kebabs," he says. "For the next ten years, I want to give my message to people in this country. This is my dream, and it's become more than a business. It has become about telling stories about Turkey. It's become my job to represent the people in Turkey. I think with the plate, it represents my country."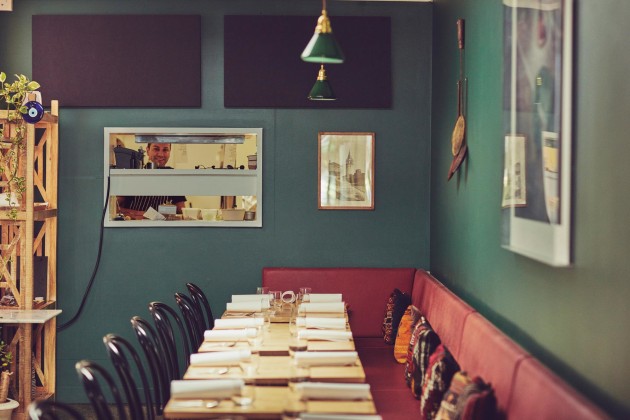 It might sound contradictory, but Uysal reckons it's easier to revolutionise Turkish food in Melbourne than it would be in Istanbul. "In Turkey, especially in Istanbul, there are only two or three Turks who are trying to do what I'm doing here. In Turkey, your mum is the only one who cooks at home. Whatever you do as a chef in Istanbul, they'll always compare it with their mum. So you can't win. You never win," he explains. "But here, we use fantastic ingredients from Melbourne and mix it with some spices, and then we put them on a plate imaginatively, and there's always a story behind why we do it."
In his opinion, Australians' receptiveness to messing about with tradition stems from George Calombaris and the ground-breaking work he did at the Press Club (not to mention the television program that shall remain nameless). "Because of George Calombaris, what he did for Greek cuisine in this country, because of him ten years ago, that's why I love working in this country. He opened people's minds," he says. "Now I'm doing the same things - but everyone is already open-minded."
And - not to humble-brag about my lowly profession - Uysal also believes that the culture of food journalism here in Melbourne helps elevate the scene as a whole. "In this country, the food and wine level are so high, higher than Europe. I lived and worked in London, and I've been to New York, and it's great. But here in Melbourne, the food is better than all the big cities. You know why? Because every single night, I'm expecting a restaurant reviewer," he argues. "I know that tonight someone will come in. Because of that, we're all concentrating on not to have any mistakes tonight. It has to be perfect."
Uysal's success in changing the conversation has already begun to pay dividends - and not merely for Tulum. Last year, he stopped offering an à la carte menu because all the local restaurants had begun ripping off his recipes. "All the Turkish restaurants started copying our dishes - which is fantastic. I'm so happy with it. Honestly, I have no problem with it because what I want to do is show people that Turkish is not just about kebabs and dips," he says. "Now the Turkish restaurants around see that you can do something different."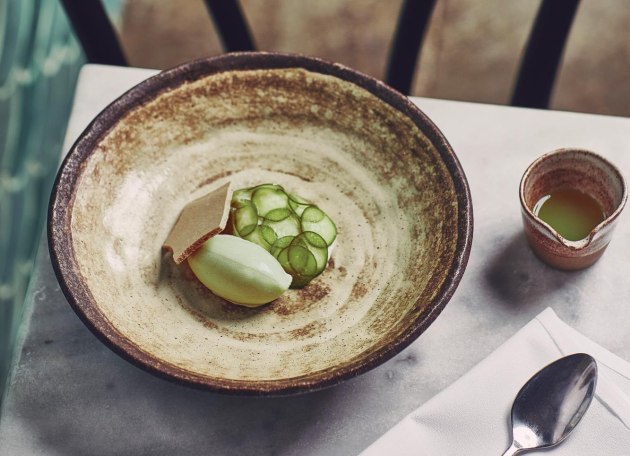 Instead, guests at Tulum all get a five-course set menu, which entirely changes with the seasons. At the moment, for instance, the kitchen's sending out kereviz - celeriac braised in olive oil and orange juice, carrot puree, pickled pear and smoked labne; karides - Clarence River prawns and cinnamon barlotti beans and broth, Turkish spoon salad with a stuffed prawn head; and acur - yoghurt muhallebi, cucumber sorbet, garlic meringue, dill meringue and minted cucumber juice.
"Every three months, I change all the menu, all the suppliers, and I change all my system in the kitchen," he says. "In Turkey, we have seven regions, so every three months, we do one region's dishes."
Uysal's critical and commercial success is a long way to travel in just three years - to mention nothing of the journey to a strange city on the other side of the world where he knew exactly no-one. This year, besides working on a book, Uysal plans to stick to his knitting and keep working on improving his business, with a goal to moving to a grander venue (with high ceilings) sometime in the next two years. "It's sleepless. Every day, before I go to bed, I'm reading up on how to cook an eggplant the perfect way. It never stops," he admits. "It's a big pressure, every day. No relaxing, no resting. That pressure, it's difficult, but it's good for the guests."
Still, that's the life of a hungry young man who wants to play in the big-league. "I think when you're ambitious, you make your life difficult."