Melbourne chefs Kemal Barut and Coskun Uysal on business and partnering up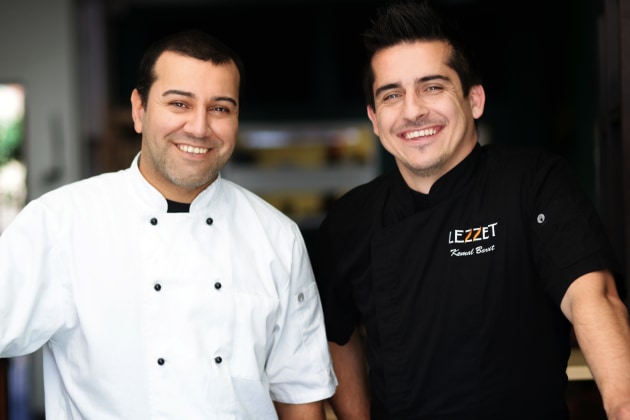 Earlier this year, Melbourne owners and chefs Kemal Barut of Lezzet Anatolian Kitchen and Coskun Uysal of Tulum Restaurant decided to combine forces and create a new, business partnership. The goal? To maximise their resources while retaining the unique characters of each venue. Foodservice spoke to pair to find out more.


Why did you decide to partner up?
Kemal Barut: There are so many things that divide people, from race to religion, but Coskun and I have both seen firsthand the ability food has to unite. Tulum has already been recognised with multiple awards, and we want the restaurant to set the standard for contemporary Anatolian cuisine on an international stage, to be the flagbearer of all that is possible for us.
How would you describe each other?
Coskun Uysal: Kemal and I complement each other perfectly: we are yin and yang. Kemal has over fifteen years of experience in Australian hospitality and his organisational skills are second to none. His in-depth knowledge of the local dining scene, coupled with a strong background in construction is invaluable for Tulum as we plan major renovations in the next four months.
KB: Coskun has unparalleled food knowledge and has seen firsthand how Turkey's dining scene has evolved, he has a real, authentic connection to our cuisine and culture. No-one can tell a story on a plate the way Coskun can; now he is looking at how to speak to local diners and grow the Tulum name, something I am excited to help him with.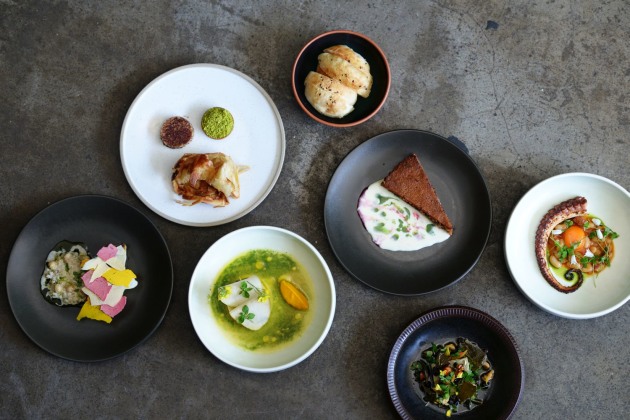 What's the philosophy behind your venues?
KB: We wanted to remove the stigma behind Turkish cuisine into the modern world. So many people think kebabs and rice when you mention Turkish food, but that's not us. We wanted to incorporate those Turkish/Anatolian flavours into something different that hasn't been done before.
What do you hope the partnership will bring for you and your businesses?
KB: Internally, it is an opportunity to tighten our offering and provide an even slicker customer experience. It gives us the resources to make exciting updates and be playful in a way that otherwise may not have been possible.
What sorts of things do you take into consideration during the planning stage of a new menu?
KB: Ingredients and pricing is a year round focus for any restaurant. We have so much great produce in Australia; it's never easy to decide what to get. We certainly plan ahead with any menu changes, but also it comes down to the chefs. Sometimes we'll just have a random idea, try it out and if it works it can be added to the menu within a few hours. Food needs to be kept up to date and fun. Both customers and the chefs can get bored of the same old meals so we put emphasis on keeping everyone excited.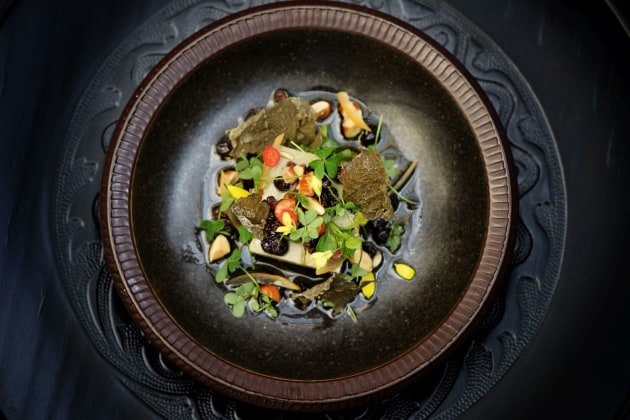 What do you hope diners will take away from dining at your venue?
CU: We always hope that customers have a memorable experience, but we aim to create a family atmosphere where everyone enjoys themselveves.
How can chefs and restaurateurs keep costs down while maintaining efficiency?
Kemal: We honestly do the best we can year round. Things like food wastage are a big focus. Some places give you servings that are impossible to finish, what's the point? It goes in the bin. Making sure that portions are filling but still leave you with enough room to add some dessert, utilising all parts of your produce and not throwing anything away and having an honest relationship with suppliers. We're all trying to make a buck at the end of the day and the better your relationship with your suppliers the more you can help each other out.
What impact has social media had on your operation?
CU: I don't think social media has impacted Christmas in particular, but it certainly runs the world at the moment. It's hard from a restaurant point of view because you can get unflattering pictures of your dishes or unfair reviews from a disgruntled customer, but it comes with the territory so you can't let it overwhelm you too much.