Meet Pope Joan chef Matt Wilkinson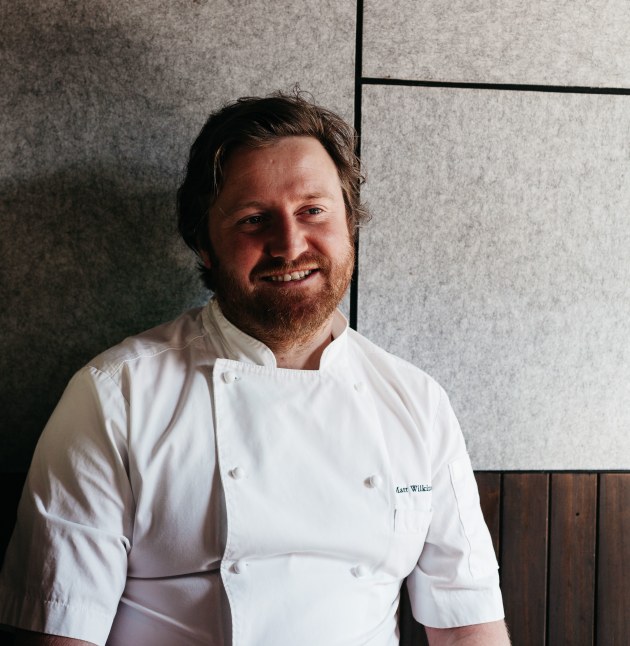 Matt Wilkinson, owner and chef of East Brunswick cafe, Pope Joan, sits down with foodservice to chat about motivation, success and his current kitchen obsession.


What drew you to a career in food? Why did you want to become a chef?
I didn't actually want to become a chef, I wanted to be a publican. Growing up in a pub in South Yorkshire I have been emersed in the industy right from the get go. When I was 15, I went through a hospitality course and the cooking bug got me. The rest is history.
How would you describe is your philosophy to food?
My philosophy to food is quite simple: food is meant to be delicious. Buy seasonal produce from someone you know has grown it and you are already winning.
Who has had the biggest influence on you as a chef?
My wife Sharlee. She has given me the confidence to believe in myself (and gave me a clip around the ear when I needed to listen) and reminds me to not let arrogance and ignorance be a driver. She has given me the confidence to be who I am and to have the courage to follow things through.
What has been the biggest challenge of your career? How did you overcome it?
I think I am in the biggest challenge of my career right now, I have key people in key roles whom I want to further develop and move forward with. Finding the next and the right chapter to do that in is the next task… oh the suspense!
What is the best thing about owning your own business?
If I told you that, everyone would do it.
What does success mean to you?
Life success is going home and seeing the smiles on my families faces.
Business success is creating a sustainable platform for yourself and others of creativity and happiness.
How do you approach training and retaining staff?
Creating an environment where people are allowed to think freely and that they always have someone they can to turn to and ask questions. Mistakes can, and do happen but it is very important for me that staff get positive and constructive reactions when mistakes are made. There is always a focus and a foundation of moving forward and drive, drive, drive.
What is your current kitchen obsession, and why?
Moromi, its like vegemite on steroids.
What breakfast trends do you predict for 2018?
I predict that someone will discover that avocado, smashed on toast tastes really good, he he he.
Over your career, how has the average Aussie diner's tastes changed and evolved?
We are very fortunate to start with. Australian diners are among the most progressive in the world. As we are so isolated, we have the most amzing, diverse and abundant produce. Throw in our beautiful mix of cultures along with long lasting seasons of produce and there is no wonder why the Aussie diner is such an advanced one. Australia and it's people are just the flower that is always open.
For further information, please visit popejoan.com.au.