Meet Alibi chef and green cuisine pioneer Matthew Kenney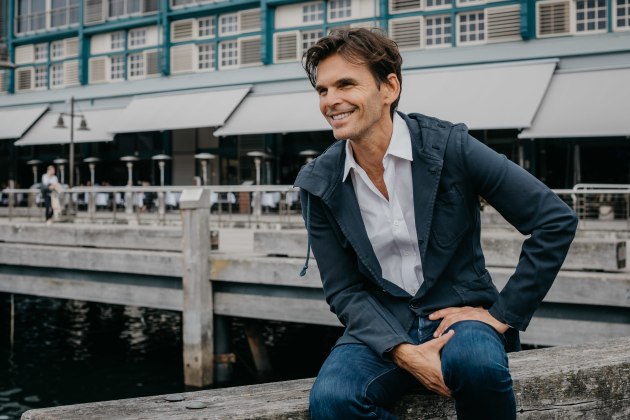 Internationally-acclaimed, US chef and restaurateur, Matthew Kenney, teamed up with boutique hotel, Ovolo Woolloomooloo, to launch the new, plant-based bar and restaurant, Alibi, in March.

Foodservice sat down with the culinary trailblazer to find out how the partnership came about and what he has planned for the venue.

Why did you become a chef?
I fell in love with the energy of restaurants, set aside my plans to attend law school and began working in New York City restaurant kitchens, while studying at the French Culinary Institute. The rest is history.


How would you describe your philosophy to food?
Although I am a classically French-trained chef, my team and I apply classical and innovative techniques to give locally-sourced, plant-based ingredients a creative makeover. Smoking, fermentation and modernist tools all apply.


What was the turning point that lead you to focus on cooking vegetables and plant-based dining?
A friend took me to a raw food restaurant, which was the light bulb moment that drew my focus firmly to the benefits of raw and plant-based food.
The place was full of healthy, glowing people and after my meal, I felt amazing. I began thinking deeply about the philosophy of raw food and retaining the enzymes you eat and I thought I'd try it for myself, which I did.
I felt like it was the perfect moment to bring together my passion for raw food and health because I believed if someone could make it vibrant, sexy and delicious it would become the future of food.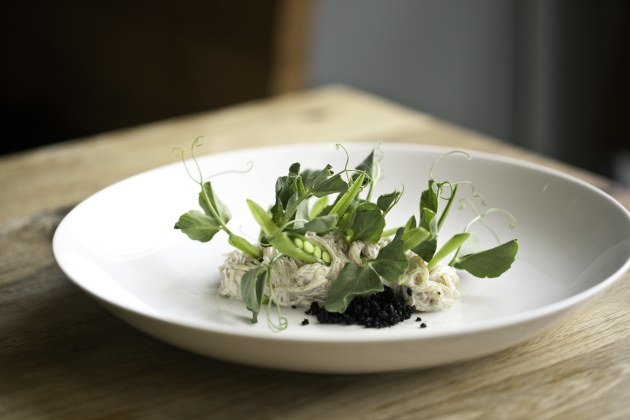 How did the partnership with Ovolo Woolloomooloo come about?
I have had a long relationship with Australia and the timing was simply right. Australia is seen as a leader in well-being and lifestyle and Ovolo Hotel reached out at the right time. The food scene is also so vibrant here – great produce, chefs, sunshine.
Along with this, Ovolo Hotels' founder and CEO Girish Jhunjhnuwala recognises the wellness trend, particularly in Australia, with customers wanting to embrace wellness and the demand for a clean lifestyle and plant-based foods.


What impact do you hope Alibi will have on the Sydney dining scene?
People should expect a beautiful, bright modern interior with lots of seating options plus a globally-inspired menu that matches that – it's so colourful and vibrant. I think some venues don't have all the components – they might have great food but not atmosphere, for example. But I think Alibi has everything.
We really aim to present Alibi as a vibrant dining experience that just happens to be plant-based. Although we of course love showing guests who may not have considered it relevant before to have a different viewpoint after they visit us. The food is absolutely delicious.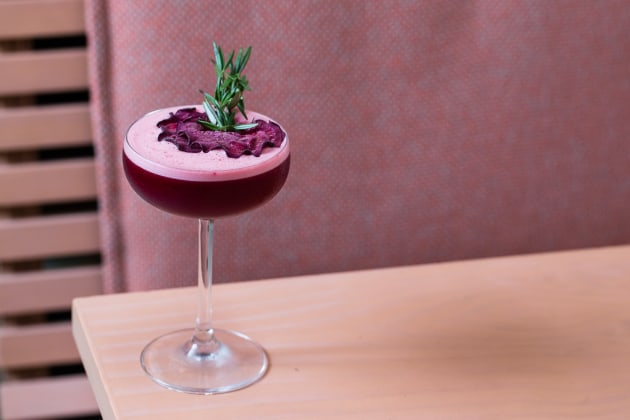 What does success mean to you?
Having the ability to work everyday on projects I am passionate about. There is no end goal, it's about building career and life that is not waiting for an event to happy to be fulfilling.

As a chef, who has had the biggest impact on you and why?
The first chef I worked with, Genaro Picone, was from the Island of Lipari, off the coast of Sicily. Working with him taught me early and invaluable lessons about the importance of ingredients, the beauty of the Mediterranean diet, and how good food does not need to be heavy and unhealthy.

What one ingredient is always in the pantry cupboard?
Extra virgin olive oil.


What is the best piece of advice you have ever been given?
Never put off until tomorrow what you can do today.

What is your current obsession?
I've always loved tree-nut cheeses, although I'm really impressed, inspired and motivated by some of the new versions I've been seeing from my colleagues.

What are some similarities and differences between the Australian and American hospitality industries?
I live in Los Angeles and the attention to quality ingredients, creative style and even design aesthetic, really are aligned with what I see in Sydney. I feel the two have more in common than most markets do.

For further information, please visit alibibar.com.au.