Lisa Margan on championing the next generation of front of house professionals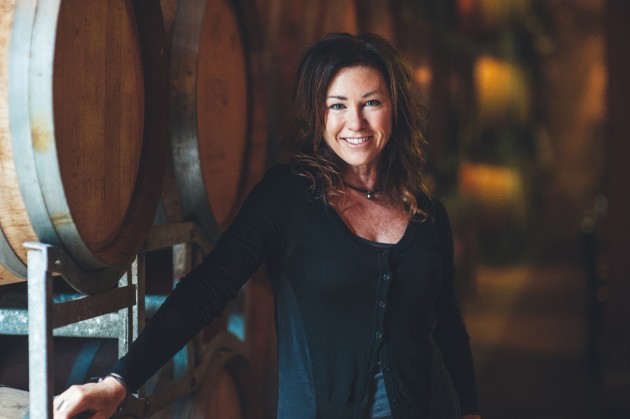 On the eve of the announcement of the 2017 Brett Graham Scholarship, owner of Margan Restaurant and vice president of the Hunter Culinary Association, Lisa Margan, shares with foodservice her approach to business as well as the importance of supporting the young guns in front of house.


What is the philosophy behind Margan Restaurant?
We have a strong agri-dining focus where our estate-grown and made produce is featured as strongly as possible on the menu. This includes our one-acre kitchen garden, orchard, free range chickens, bees, olive grove and estate reared lambs and of course the wine we make from 100 hectares of vineyards.


What drew you to a career in foodservice?
I retrained as a chef (I was a high school teacher) after I moved to the Hunter Valley when I married a winemaker. I spent a few years in France cooking as well and ultimately have ended up with Margan Restaurant. I love quality produce, food, wine and the way it connects people. What we do at Margan joins all these dots and for me is immensely satisfying.


What does success mean to you?
The guest experience is an important focus for us so happy diners at Margan is the ultimate prize. Equally as important is a motivated, stable, happy team who are challenged in their roles, love what they do and are driven to deliver quality at all levels. I also want our hospitality team to have work and life balance so we offer a four-day on, three-day off working week so they can have hobbies, a social life and downtime. Hopefully that keeps them in the industry longer.


How would you define your approach to business?
We have always had a disciplined and structured approach to running the business as it is easy to lose money very quickly in the hospitality industry. We also try to be proactive in forecasting rather than reactive to what is thrown at us. Having said that we are also a business that embraces change and we innovate to adapt to whatever comes our way. We have clear business values and a strong vision and make sure all business decisions are in sync with these.


What were some of the surprises and challenges that you didn't expect when you launched Margan Restaurant?
The restaurant is now in its 11th year so there has been so many! The challenges have included restrictions with accessing supplies so that led us to developing our estate grown focus on a large scale which has turned out to be one of our strongest unique selling positions and something our guests love about us.

Limited waste removal services led to us setting up a solid sustainability plan and we are now one of the most accredited business with certification benchmarking to ISO 14000 series for International best practice in recognition of our environmental stewardship. Our carbon footprint is very light (we say "20 muddy steps from the kitchen garden") and this also has a marketing advantage but we don't do it for this reason. We are farmers and really need the land to be in excellent condition for generations to come.

We are also delighted that our guests connect with what we do and love Margan and its striking rural location as much as we do.


What is the scope of your role at Margan Restaurant?
Over the past decade I have moved from a very hands-on role (both kitchen and floor) to one of a restaurateur, managing the team. I am particularly blessed now to have a high performing, low maintenance team – both kitchen and front of house so I can trust that they can deliver on the vision and I don't have to micro manage the details. That leaves me time to work on creative projects for the business. Margan Restaurant is also part of Margan Wines and that is a 30,000-case brand which creates quite a lot of work too. There are also the 'desk job' aspects of my role which are more administrative and less creative. I like to delegate a lot of that!

Who were your mentors?
I started cooking in the late 80s and to be honest my mentors were mostly unofficial and anonymous. There were not many females in commercial kitchen back then and the concept of 'being mentored' was not really a thing. It was more about reading, dining out and observing what others were doing and quietly taking note.
I learned a lot in France mainly regarding the importance of quality produce as a building block to everything in the kitchen. We were based in the Bordeaux wine region so Andrew and I observed how wine tourism worked and the opportunity to have quality dining in amongst a vineyard location.
I trained as a chef with Robert and Sally Molines (Hunter Valley icons) and they offered a beautiful restaurant experience that focused on really looking after the guests and I learned that the tiny details really count.


This year you are involved in the Front of House Scholarship as a guest judge. Why was it important to you get involved?
I am the vice chair of the Hunter Culinary Association and have driven this initiative for the last couple of years as a committee member and as a judge. Our guest judges last year were Jane Hyland (4Fourteen) and Sally Molines (Bistro Molines) and this year Rauri Fagan (Firedoor) and Kim Bickley (head sommelier at Black by Ezzard and Glass). Our chefs get the lion share of restaurant limelight and I am passionate about also acknowledging the efforts of the Front of House team. They are the custodians of the guest experience from arrival to departure and no matter how wonderful the food is people will especially remember the service and how well (or not) they were looked after.

Margan Restaurant's manager, Eliza Stevenson, is a past recipient of the Front of House Scholarship. How has her experience informed her approach at Margan Restaurant?
Eliza won this when she was working elsewhere in the valley and this assisted her to head to London and an opportunistic meeting with Brett Graham who offered her a full-time role at The Ledbury. She worked hard, learned fast and over two years rose to position of head waiter.
When she returned I offered her the position of restaurant manager and she was up to the challenge. Our manager at the time Melinda Beswick (a Front of House runner-up) wanted a more focused sommelier role with us so that worked out perfectly. Abbey Taylor was last year's Rising Star Front of House winner and she is our restaurant supervisor, so we have strong team of Front Of House leaders at Margan!


How do you create and deliver great hospitality?
We are a restaurant in a rural location so our guests expect warm, intuitive service that is professional but relaxed. We want our diners to feel like they are a guest in our home so we ensure the service style is polished but not too formal. We want them to feel they don't have to sit up too straight and can just relax and enjoy knowing they are in capable hands. We also try to be as flexible as possible with diner requests and not be too rigid in our approach.

What is the biggest problem facing the industry today?
The lack of quality staff which has a flow on affect to other restaurant operations.
Attraction and retention into the hospitality industry is at an all-time low. Everywhere. The shortage then creates further challenges: apprentices are fast tracked out of apprenticeships more quickly but with arguably less skills or the maturity to handle pressure; supply and demand market forces keeps wage costs high; revenue pressure to maintain manageable wage percentages; creating the need for restaurants to cut costs which may impact on the quality of the offer and service style; the need to turn tables and focus less on a relaxed dining experience; less hospitality seniors means more pressure on the juniors who burn out quickly or end up not enjoying work as it is too much pressure; shortage leads to less flexible rosters, longer hours, short staffed teams; females tend to leave the industry when they start families as child care options are limited for weekends and evenings.


What is your best advice for aspiring restaurant managers or restaurateurs?
Be very clear on your vision and make sure your values support that as well and the rest will fall into place. Make sure you know what will set you apart and don't try to be all things to all people. Find your niche and work to be the best at that. And importantly, always connect to 'the why' of what you do otherwise you will be tempted to adopt every new trend that rolls into your Instagram feed. I say if it doesn't make sense for our business then it's a 'no', regardless of how cool it looks!


For further information on Margan Restaurant, please visit margan.com.au, and on the Hunter Culinary Association, hunterculinary.com.au.