Exploring the Macleay Valley with Straight To The Source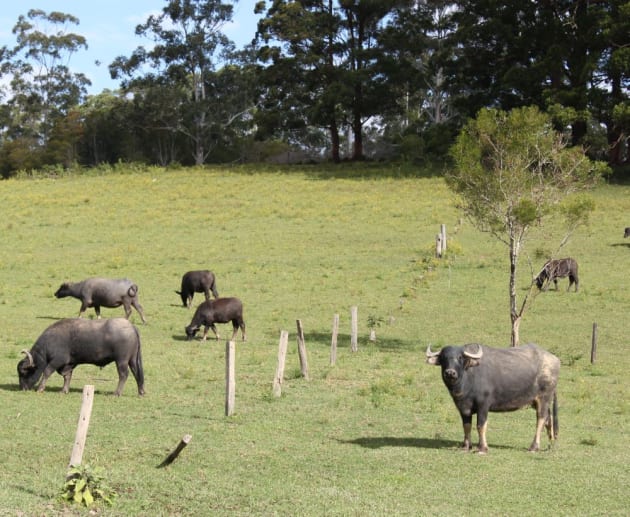 Regional food tour company, Straight To The Source, headed to the Macleay Valley Food Bowl in May. Foodservice's Anita Connors tagged along to find out more both about their operation and what the region has to offer.
"Our goal with every tour is that the attendees leave feeling recharged, inspired, have widened their network of industry peers and friends, have learnt something and feel that the time away was worthwhile."
Tawnya Bahr is talking about her business, Straight To The Source. Having launched in 2012, she and her team have offered something quite unique for the Australian foodservice sector – specially curated tours for chefs and industry professionals to explore specific regions across Australia and the opportunity to meet farmers, producers and, of course, each other.
Indeed, the 21-year veteran of the hospitality industry had been running foodie tours for consumers for years before she had the brainwave that foodservice professionals would benefit from a similar concept.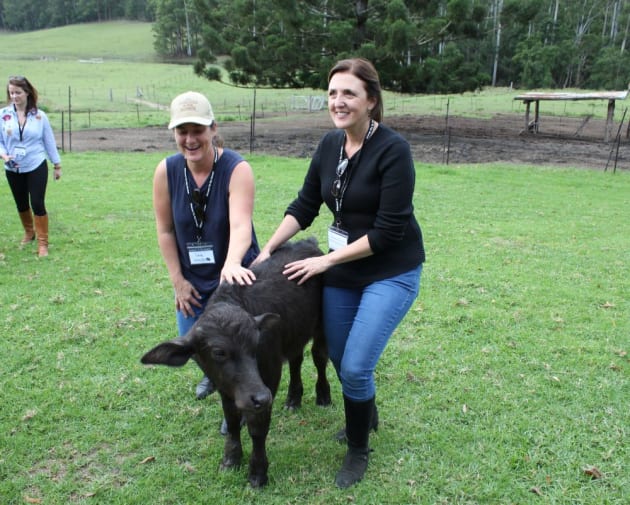 Bahr says, "I felt there was a need in the marketplace for well thought out regional food tours designed specifically for professionals. Each tour we do has the chef and hospitality professional in mind and if they are going to spend their money and time to join one of our tours then every single one needs to be at a high standard and worthwhile."
Her very first Straight To The Source tour headed to specialist grower of salad leaves, micro-herbs and edible flowers, Darling Mills Farm, just outside of Sydney.
Bahr laughs as she recalls how the tour came together. "I used my son's tennis bus and licensed driver and tennis coach. We had 16 on the tour and we all cooked together with ingredients from the farm and also used the opportunity to bring in unfamiliar ingredients from local producers."
It was also on this tour that she had her 'aha' moment. Looking around the group, Bahr realised that she was surrounded by chefs not only from Australia, but also from Japan, England, Ireland and India who were all "really embracing the day, appreciating the time out of their working environment and also learning from farmer Steven Adey. This was when I knew this was a service that was needed and I had the skills and drive to make it happen."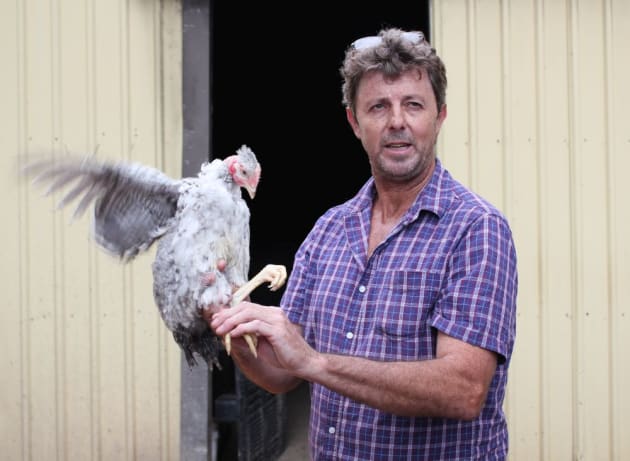 From there, the business has grown, with award-winning restaurateur Lucy Allon also coming on board. Together they now offer four public tours a year for the industry, with private tours also in operation. Bahr says, "We will repeat a region but no two tours are ever identical. We're not interested in pumping out soulless tours. The excitement and inspiration we see our guests experience both during and after our tours is extremely satisfying."
Straight To The Source took in the Macleay Valley Food Bowl for the first time in May this year. Roughly 345 kilometres north of Sydney, the 'Food Bowl' was created by the Kempsey Shire Council to support and champion the agribusiness in the area.
Bahr herself discovered the region when she was invited to the launch of the Food Bowl by Beth McMillan of Burrawong Gaian Poultry. Bahr recounts, "I came back inspired and shared that inspiration with Lucy. We then organised a formal reccy and after two more reccies, we delivered the tour a year later."
The Macleay Valley Food Bowl tour kicked off with a flight to Port Macquarie before a short minibus ride to Burrawong Gaian Poultry for morning tea with McMillan, husband Hayden and chef Stefano Manfredi (Bells at Killcare).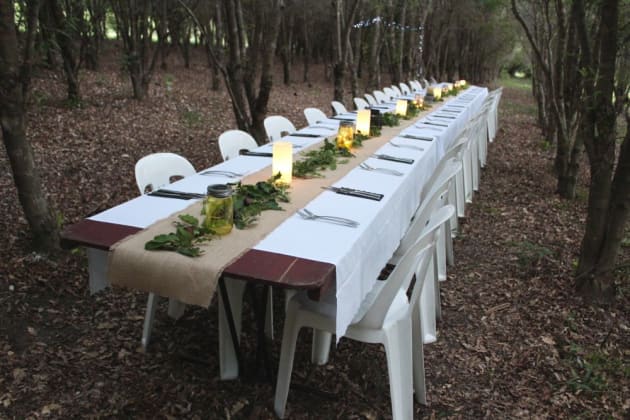 McMillan and her husband were both school teachers before they decided to take over Burrawong Gaian. McMillan recalls, "When we moved up here, we just wanted to grow more ethically raised and healthy food. And before we knew it we had too many Muscovy ducks at home. That was how we founded Burrawong."
Following sustainable and organic farming practices, Burrawong Gaian not only breed Muscovy duck, but also pasture-raised pekin duck, Cobb-Ross and Joyce's Gold Heritage chickens, and a small number of Eden and Toulouse geese. Indeed, it was intentional that they focused on breeding and preserving rare breeds of birds. This was also in part why McMillan wanted to get involved with Straight To The Source – she saw it as a great opportunity to educate visiting chefs.
"I really hope the attendees got a much better idea of what a beautiful, pristine valley the Macleay Valley is," she says, "and how clean it is and pretty. And just that there is a great diversity of produce being grown here. I hope that the chefs recognise that. I also hope that it builds awareness, and we can get more producers to come and grow good food."
Next stop was a farm visit and lunch with Kim Massingham and her husband Ian at Eungai Creek Buffalo. As the name suggests, the operation is dedicated to all things buffalo. "We make everything onsite, the cheese and gelato and yoghurt," says Massingham. "And basically everything we sell at the cafe is buffalo-related, and has buffalo cheese or meat in it. So it's straight from the farm, from the dairy which is about 100 metres up to the cafe."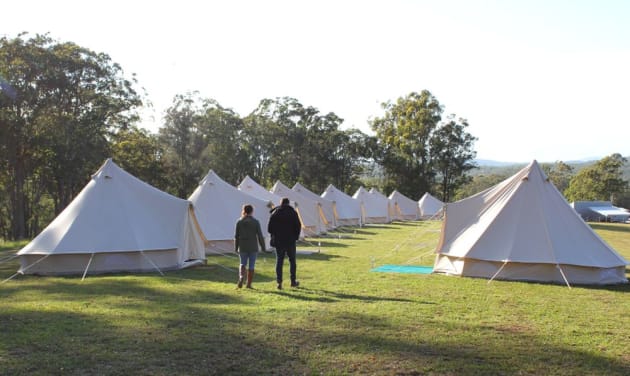 The Massinghams knew that raising buffalo would be demanding, not least of all the government regulations, but also because of the biodynamic farming practices they wanted to follow. She says, "Getting our head around the biodynamics has been challenging. As far as farming goes that's probably our biggest hurdle. The buffalo, I guess like with any cattle, is always challenging, but they're beautiful creatures. I love working with them."
From there Straight To The Source headed to Pipers Creek Grove. Run until recently by Jules de Boer and partner Liza Gilmour, the organic bush foods plantation specialised in lemon myrtle, aniseed myrtle, finger limes, blood limes, Davidson plums, and Illawarra plums. Of which, the former is Gilmour's favourite. "I just love the flavour. It's just so subtle and I cook with it a lot. I love the smell of it in the house. I love its properties, it's anti-microbial, anti-bacterial, and it's quite a useful, nice tasting oil."
The Pipers Creek Grove also provided the aniseed myrtle canopy for a stunning, open air dinner put together by indigenous chef and host of the ABC's Wild Kitchen, Clayton Donovan.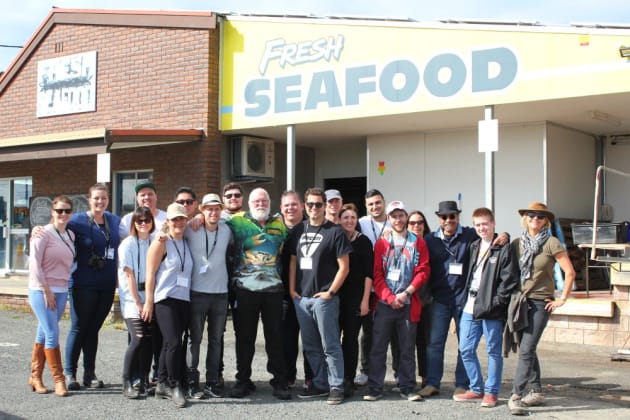 Gilmour says, "Clayton shows how easy it is to actually use a little bit of bush tucker. It doesn't have to be a whole dinner, but there are many different ways to use bush tucker ingredients."
The following morning, the Straight To The Source tour headed to the Macleay River Fishermen's Co-op. A collective of 38 fishers, the organisation enables the fishers to sell everything that they catch.
Chairman of the board, Lawrie McEnally, is proud of what they have achieved. "Our broad philosophy is to show that fishers harvest responsibility and work with a sustainable catch base."
McEnally came to the region just over 25 years ago as a recreational fisher, but decided to stay when he realised that he could make a living from commercial fishing. The Co-op has grown since then, and their base covers most types of seafood. McEnally says, "Prawns are the biggest by volume with king prawns, tigers and school prawns all caught. Spanner crabs, mud crabs, blue swimmer crabs and lobster round out the crustaceans. Octopus, squid and cuttlefish are common. A wide variety of fin fish are landed with snapper, mulloway, tuna, bonito, and mackerel."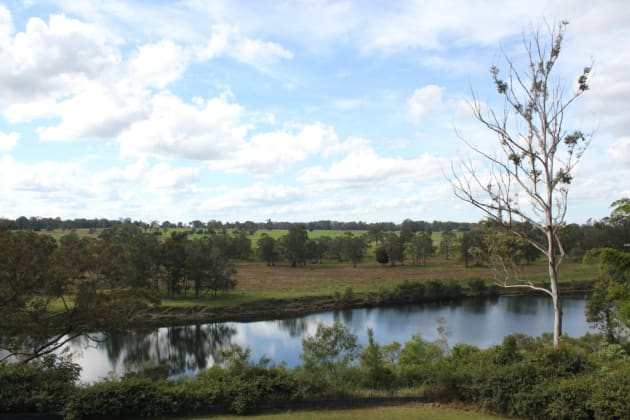 The Straight To The Source tour then made its way to Sweet Water Farm, a 25 acre property oowned by Sally Ayre-Smith and Marcus Skipper who made the sea change ten years ago. With it also came a new direction for Ayre-Smith. "I had a big career in Sydney in the film industry. We decided we had to find a way to make a living. So I went to TAFE for eighteen months and did a certificate 3 course in organic farming."
This lead to Sweet Water Farm to commercially grow two varieties of garlic, Rosie's and Russian garlic, as well as Ayre-Smith to become an advocate for certified organic farming and food. "I'm really championing this area for food growing. We're building this great big distribution centre, $2 million distribution centre. Certified organic outside of Kempsey and I could just go on and on really."
Lunch at Sweet Water Farm took in a mighty view of the Macleay River with tour attendees coming together to make the meal, with what Bahr describes as the "incredible ingredients" of the region. Its success also has Bahr already thinking about the next Straight To The Source tour. She says, "We care about the hospitality industry and the producers we showcase in each region. We would like to continue to create and deliver regional food tours for hospitality that drive connection, inspiration and education."
For further information, please visit on Straight To The Source and the Macleay Valley Food Bowl.