Emily Briffa: Building a cafe as an instrument for social change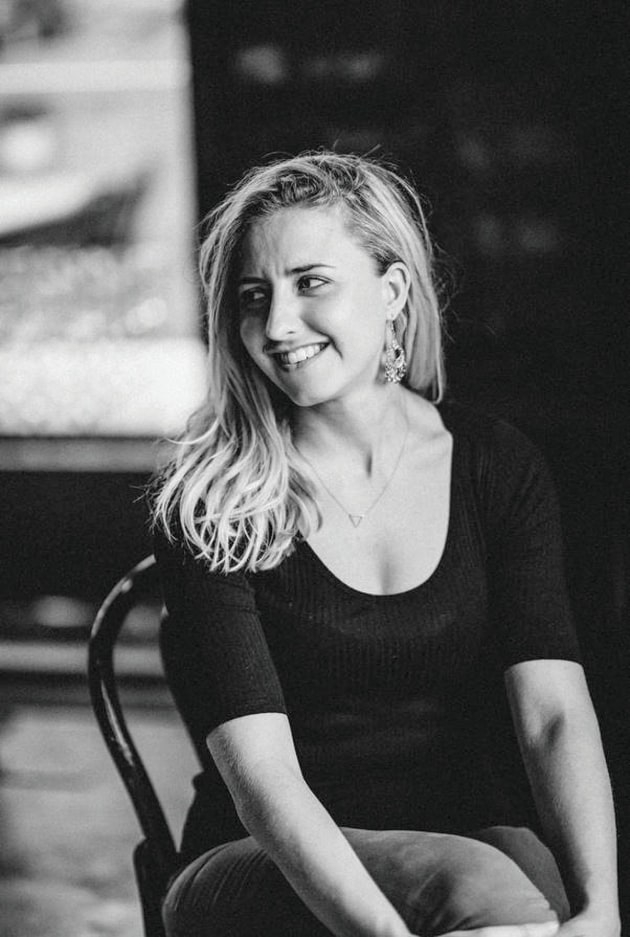 There are no specials of the day on the blackboard at Hobart's Hamlet Café. Instead, there is a list of the people doing work experience that day. Co-founders Emily Briffa and Millie Pardoe opened the venue in 2016 as a social enterprise as much as a cafe, giving people facing employment challenges a real chance to gain practical experience, skills and confidence.
"We've had more than 300 people apply for the work experience training since we opened, and we have managed to start 154 of those people into a program, providing more than 7,100 hours of work experience," says Emily. "Fifty-one of them have gone on to find paid employment, which is awesome."
Melbourne-born Briffa left her studies at Monash University in 2010 and "fell into the kitchen" at Kinfolk, a social enterprise cafe in Bourke Street co-founded by her brother Jarrod Briffa. She learnt on the job, training under Ravi Prasad (now in Sydney running community cafe Parliament on King from the front room of his home in Newtown) before running the kitchen herself.
A collaborative dinner with chef David Moyle led to a job offer at Hobart's much-admired Franklin restaurant, and "quite randomly", she was off to Tasmania to work in Franklin's wood-fired kitchen. After a year, she wanted to do more.
"I've always been interested in creating social change without forcing people to change their behaviour," she says. "Hamlet allows people to do something they enjoy anyway, like going out for coffee, yet creates social value out of it."
The idea came from two distinct social issues. "While hospitality is booming in Tasmania, there is a distinct skills shortage," she says. "At the same time, there are so many people unemployed, disadvantaged either by language or numeracy skills or intellectual disabilities. So there was a real need for on-the-job work experience and training."
From day one, the community came to the door offering help. "The thing about Hobart is that everyone is touched by unemployment, people know how real it is, so we had a huge amount of support." Builders and architects, she says, used to drop in after work to help out with labour and skills. Locals and volunteers still arrive with windfalls of zucchini and apples from their orchards and veggie gardens for the cafe's shelves of jams and pickles.
Her advice to anyone wishing to do the same is typically down-to-earth. "Talk to different people working in that area, find out what is needed" she says. "And make sure your business is sustainable, regardless of the social programs. If you go under, it's no good for anyone."