Dessert queen Kirsten Tibballs on the joys of tempering Callebaut chocolate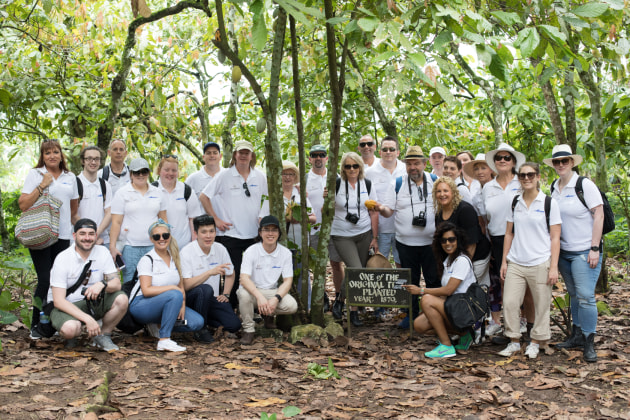 Kirsten Tibballs, pastry chef and director of Savour Chocolate & Patisserie School, recently travelled to West Africa to visit Callebaut's cocoa plantation. She tells foodservice how she first came to enjoy working with chocolate, and what she learnt in Ghana.


Why did you want to become a chef?
I have always had a love and passion for cooking. I initially undertook a chef's apprenticeship, but quickly realised that patisserie and chocolate would be a better career path for me.
Who has been the biggest influence on you as pastry chef and chocolatier?
Early on in my career I worked alongside Stephane Leroux and Stéphane Glacier, who both really helped me take my patisserie and chocolate skills to the next level. They are not the most famous pastry chefs, but certainly two of the most talented.
What was your first successful foray into chocolate?
I won 'Best Chocolates in the World' at the World Pastry Team Championships in 2004. For me that was the most significant recognition of my work.
What is your most technical creation using chocolate?
One of the most technical things I have made was the MasterChef chocolate mystery boxes. The actual process of creating the box was not that complex, however to make 25 identical boxes was challenging. Everything from the construction of the box, colour of the chocolate, creating a cocoa butter lacquer finish and applying the MasterChef logo had to be perfect, and that was tricky.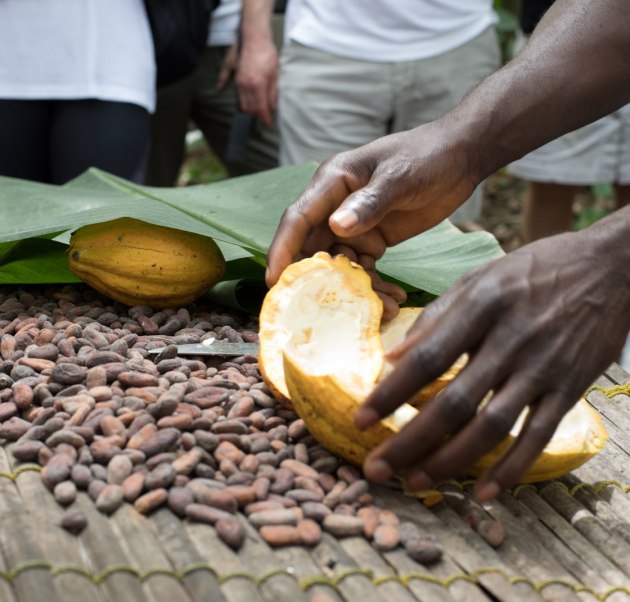 You recently travelled to Ghana in West Africa to visit Callebaut's cocoa plantation. What were the culinary highlights of the trip?
The trip to Ghana was an amazing opportunity for me and my team. We visited several plantations to film footage of how cocoa is grown and harvested for Savour Online Classes; the online branch of Savour School. We researched a sustainability program called Horizon, which is run by Barry Callebaut and trains farmers on how to achieve a better yield and income from their cocoa farms. The program has had phenomenal results.
Did you pick up any tips and tricks to experiment with at the Savour Chocolate & Patisserie School?
The trip was so informative and we are able to utilise this information in the Bean to Bar class that we teach at Savour School. It was interesting to find out that they don't really process the cocoa in chocolate in Ghana, most of the cocoa beans are exported to Europe.
Over your career, how have you seen Australian tastes change and evolve when it comes to chocolate?
Australians are well educated when it comes to chocolate, and nowadays, they are now looking for a more refined chocolate created with high quality beans. We are seeing that now more than ever. Barry Callebaut's grading standards have ensured that Callebaut cocoa beans are of the highest quality.
What big trends do you predict in chocolate, sweets and desserts for 2018?
In terms of the overall look of a product, I think we will move away from shiny finishes and you will see more texture-based garnishes. Viennoiserie will continue to grow, especially croissants and Danish pastries. Also, the Bean to Bar scene is still of great interest, as consumers want to know where their product is coming from and what exactly goes into that particular bar of chocolate.