CHEFS' CORNER: Tony Panetta on collaborating with local producers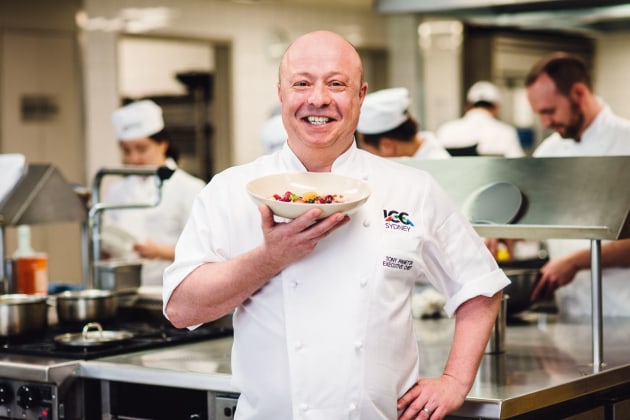 Building relationships with our local farmers is not just a passion of mine, it's part of our award-winning Feeding Your Performance Philosophy (FYP) here at ICC Sydney.
FYP focuses on fuelling both the body and mind with delicious and nutritious meals. It helps drive event, visitor and business success, and provides delegates with the substance they need to think, collaborate and innovate. Hand in hand with this is our commitment to supporting the growth and success of local farmers. We currently engage with 85 farmers from New South Wales and this number will only continue to grow.
But we don't just engage with local farmers, we collaborate with them. Last year we worked with ALTO Olive founder, Robert Armstrong, to create an exclusive ICC Sydney blend of extra virgin olive oil. We purchased 400 bottles of the unique blend, and committed to a further 1,750 litres.
Collaborating with local farmers means we form partnerships and are able to deliver the best outcome for us, our delegates and the farmer. It also means we have the advantage of hearing directly from the farmer when there has been a plentiful season, which then sees us incorporate seasonal produce into our culinary collection.
We like to get creative when we have an abundance of a particular fruit or vegetable and are avid believers in all the wonderful ways you can preserve and get longevity out of produce. Take for example green tomatoes, using a recipe from my mother we pickle the tomatoes and use it as a condiment in our sandwiches to add an extra layer of flavour.
Lemons are another favourite of ours to preserve and are included in our menus throughout the year. The preserved lemons add a refreshing burst of flavour to both sweet and savoury dishes and the bright colour is beautiful on the plate.
One of my most favourite stone fruits is cherries. We preserve this juicy summer fruit in syrup and are then able to incorporate it into our dishes no matter what the season is. Last summer we purchased over 300 kilograms of 11 Organics' finest cherries, of which we kept some aside to preserve and now will be able to share with delegates for the year to come.
Tony Panetta is the executive chef of ICC Sydney.