Chef Peter Morgan-Jones on aged-care nutrition and 'final day' foods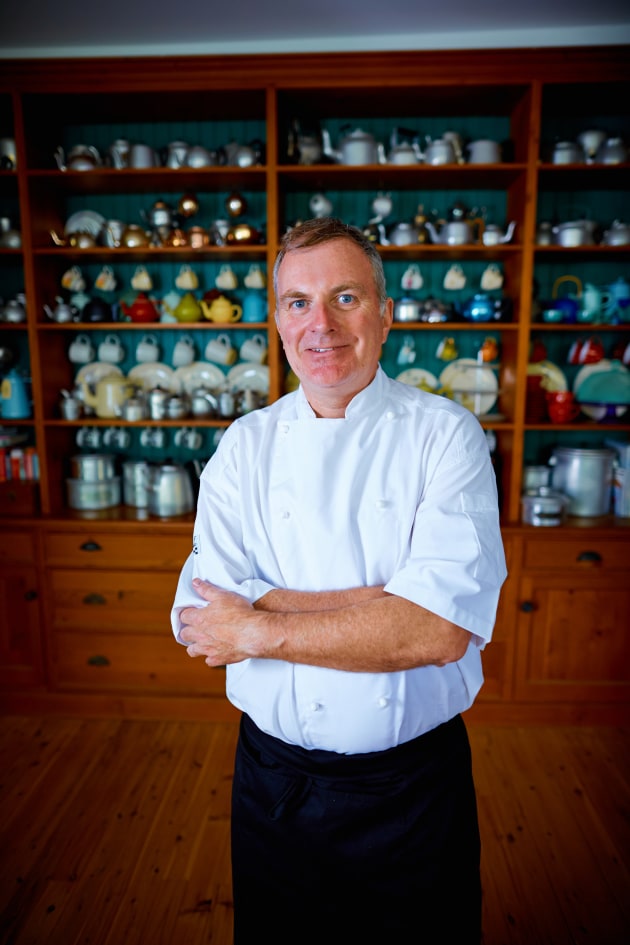 Peter Morgan-Jones is not your typical chef. At the height of his career, cooking for the Royal Family and winning accolades at hatted fine-dining establishments, Morgan-Jones moved to the non-for-profit sector.
Through his role as food ambassador and executive chef for HammondCare and Dementia Centre, Morgan-Jones has inspired a rich and vibrant food culture across the aged care and health sector.
His first cookbooks for HammondCare Press, Don't Give Me Eggs that Bounce and It's All About the Food, Not the Fork! have been praised for their compassionate and educational approach to improving awareness and meal-times for vulnerable people.
Foodservice sat down with Morgan-Jones to chat about his latest book, Lobster for Josino, inspired by a beloved friend's wish for a final meal.


What drove you to become a chef?
My mum was a terrible cook – that's the honest truth, I needed to survive (laughs). My aunty, however, was a really good cook in Wales and that's where my inspiration came from.


You have an extensive resume of work at hatted fine-dining venues, what led you to work in the non-for-profit sector?
While I was executive head chef of a patron company, I put an application in on Seek for a head chef position at one of the company's restaurants. When I went back to check on it, I saw an advert for a food ambassador position to make a difference in peoples lives through food. I thought that it sounded pretty cool but I didn't realise it was for an aged-care or healthcare group, or that it was dementia specific.
After a few interviews, I became more interested. Maggie Beer was instrumental in getting me the job.


What does your role as food ambassador and executive chef for HammondCare and Dementia Centre involve?
Our model of care is smaller cottage environments or people living with dementia. Our carers actually do the cooking. We work to support carers and write recipes and menus. We also support hospitals.
I've written three books through HammondCare Press. The first two are dementia specific books to support people in care or at home. I've just written a new book which is a palliative care cookbook.


Who is your new book Lobster for Josino for?
This book could be for a carer of someone who has a life-threatening disease. It could also be for somebody who has just been through chemotherapy and needs some ideas.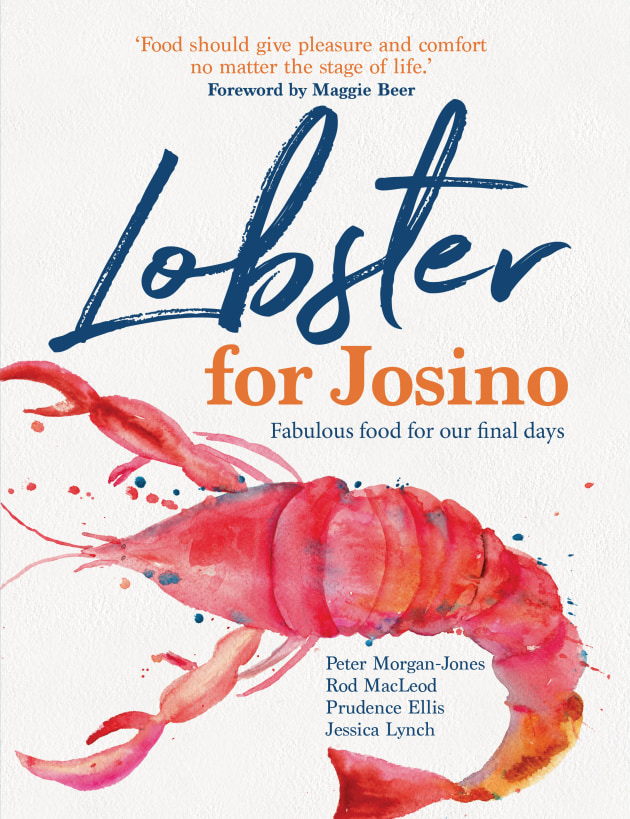 What was your process in writing Lobster for Josino?
I sat down with the other authors – Professor Rod McLeod (leading expert in palliative care in the Southern Hemisphere), Prue Ellis (speech pathologist) and Jessica Lynch (dietician). We started off with a blank page and they said what they'd like to see in the book and what things would benefit people. I noticed that there were a couple of clinical books for palliative care, but there were no cookbooks.
There's a whole list of ailments that are common in people with life-threatening diseases and with people who are just frail post-chemotherapy. I wanted to write recipes to fill in these gaps. The book is packed with information as well as over 100 recipes.


What is your favourite recipe from Lobster for Josino?
There's quite a few but I suppose the most endearing one is the shredded chicken and ginger congee.
We had inherited a hospital but when it was built it had no kitchen. The demographic of the people in the hospital were mostly Asian, specifically Vietnamese. At the time, the hospital's food was coming from RPA and being heated up at the hospital next door, before being sent to our hospital. The food wasn't great.
We raised over $2 million to build a fresh-cook kitchen. This meant that we could offer our patients congee. One of the most exciting things was offering the chicken and ginger congee. It's very light and delicate.


Why should chefs and hospitality professionals have knowledge about the difficulties vulnerable people have in regards to food?
It's the biggest growing sector in Australia. I think it's something like 70 per cent of the workforce will be in healthcare in the next ten years. It's actually a really rewarding thing to go and cook for vulnerable people. You can go home with a smile on your face.


What advice would you give to emerging chefs?
It's now becoming a lot cooler to be a chef in hospitals and aged-care homes. There are a few movements that myself and HammondCare support. One is the Maggie Beer foundation where we educate up-and-coming chefs on how to be inspired and how to get through all the technical things that are required to help a vulnerable person. We're encouraging all the chefs that want to work in this industry that it is a great environment to work in.


What would you consider is your greatest achievement?
I've cooked for the Royal Family, but that is not my greatest achievement. My greatest achievement is getting a person who is living with dementia and struggling with meal-times to turn this around and enjoy a meal.


For more information on Lobster for Josino or on any of Peter Morgan-Jones' other cook books, please visit hammond.com.au/food-culture.