Chef Josh Niland on believing in generosity and restraint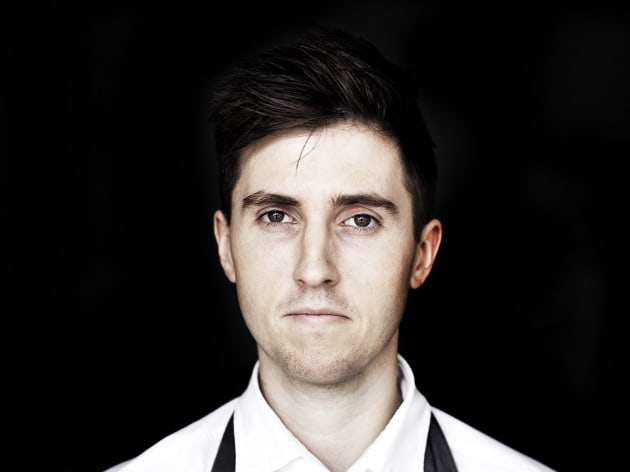 Josh Niland of Sydney restaurant, Saint Peter, sits down with foodservice to reveal how and why he became a chef, and why he's returning to the Hunter Region for this year's Spring Seasonal Lunch by the Hunter Culinary Association (HCA).

Why did you want to become a chef?
Ever since I was a child I have been completely obsessed with food and cooking. I had posters of chefs on my bedroom walls and cooked for the family at every opportunity I had. For me cooking has always been a creative outlet to express myself with.

What is your philosophy to food?
I believe in generosity and restraint when it comes to food. A chef must be generous with the quality of produce and the care put into preparation. Yet they must also take care to exercise restraint. The best meals are those where the produce is the hero and at the forefront of the guest's experience.

What was the point that you knew that you wanted to focus on seafood?
My time working for Steve Hodges at Fish Face was incredibly formative. Steve approached fish cookery with a knowledge of individual flavour profiles of species and the best way to cook and prepare different fish that I had not experienced before. I realised that fish is the one protein that we all want to eat more of but are most reluctant to prepare at home. So, Saint Peter an Australian fish eatery was born.

Who has been the biggest influence on your as a chef?
I have worked for many amazing chefs including Peter Doyle, Steve Hodges and Joe Pavlovich. These chefs gave me the technical skills and ability to be able to follow my own creative process with confidence. You don't just learn how to cook, you learn how to connect with what your doing.
         Another big influence has been my years of eating out at restaurants. Throughout my apprenticeship and early years as a chef I would spend my pay packet eating at restaurants. I believe this is an incredible way for a chef to build up their knowledge of restaurants, flavours and the industry and should be encouraged for all young chefs.

What does success mean to you?
Success for me is multi-faceted. To be successful, Saint Peter must be a place where our customers can have an amazing meal and want to return regularly, where our staff enjoy their work day and where we can pay our staff properly and suppliers on time. On a personal level I am still striving to explore more about fish cookery and sustainability.


What piece advice from your training days do you still follow?
"Work clean; don't go down" - a mantra from my days working at est.

You're involved in the HCA's Spring Seasonal Lunch in September. Why was it important for you to be a part of it?
I grew up in East Maitland and my first job was at the Brewery Restaurant on Honeysuckle Wharf in Newcastle, so naturally I want to support and be a part of this HCA event.

Are you able to give us a taste of what you'll be demonstrating at the Spring Seasonal Lunch?
I am going to demonstrate how to breakdown a whole fish from my scaling technique to filleting to the removal and use of the offal. I will also discuss cookery methods, what to look for when buying fish, dry ageing of fish and the applications for fish offal.


What one ingredient is always in the cupboard?
Salt.

What is your current kitchen equipment obsession, and why?
Heat lamps. Obviously they are invaluable during service to keep food on the pass hot, but we are also using heat lamps for gently cookery of fish such as sardines and albacore.


Over your career, how has the average Aussie diner's tastes changed and evolved regarding seafood?
I think the key change has been the growing awareness Australians have for a sustainable approach to fish buying and use. Public awareness and concern for buying sustainable fish and for supporting businesses that minimise food waste has never been greater.

What do you predict are the next big trends in dining out?
I think that there will be a continued push towards singular focused establishments.

Josh Niland is the chef and restaurateur of Paddington's Saint Peter. He will take part in the Hunter Culinary Association's Spring Seasonal Lunch on September 11.