Chef Joseph Abboud on using social media to strengthen Rumi Restaurant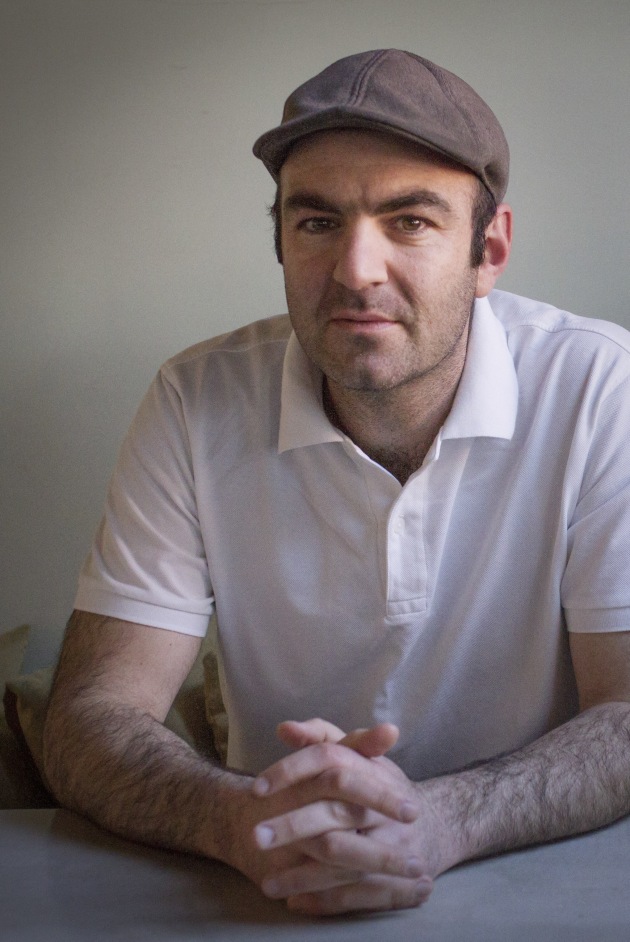 Australia is increasing looking to social media for inspiration about where to dine and what to order.
Indeed, new research from online reservation platform, OpenTable, reveals that Aussie diners are increasingly using technology to help shape their dining experiences.
OpenTable's Social Dining Trends survey found that over three million Australians had dined at a restaurant specifically to post about it on social media.
Moreover, one third of those surveyed shared that they had dined at a restaurant just so they could order a particular dish that they've seen on social media.
Almost half (49 per cent) check-in at the restaurant's location via social media.
Furthermore, 1.8 million Aussies are making decisions about what to order based on the information they find on social media.
Joseph Abboud, owner and executive chef of Rumi Restaurant in Brunswick and Moor's Head (Thornbury) has been using social media as a means to strengthen and drive business for seven years.
Foodservice caught up withAbboud to discuss what he has learnt in that time.


What is the philosophy of your venues?
Rumi and Moor's Head strive to capture the hospitality of the Middle East delivering a contemporary Middle Eastern experience. We hope we can tell another side to the Middle Eastern story.


Why did you want to become a chef?
Interestingly, I never wanted to be a chef, but I really didn't like school so took a job washing dishes in a CBD French restaurant that went broke pretty quickly and as they say, the rest is history. I was a very plain eater and didn't even know what an avocado was but my life changed when I was forced to try sashimi and loved it. That combined with the buzz of working in the kitchen encouraged me to pursue a career in cooking. It has been incredibly rewarding.


What is the best thing about owning your own restaurant?
The privilege of calling your own shots and being able to direct and execute an idea that you believe is worthy.


How long have you had your own business?
11 years.


How many employees do you have?
Approximately 30 between Rumi and Moor's Head.


When did you introduce social media into your business model, and why?
We introduced social media to the business in 2010, but we started taking it more seriously in 2013 when our reservations manager and our restaurant manager started collaborating and producing content together. We were importing Lebanese wine at the time and understood how powerful social media could be in reaching other businesses. We also started running some spectacular food events (and still do) and found social media was a great way to reach new audiences.


What does it involve?
We use a dedicated social media manager offsite who specialises in social media for food businesses. She creates the social media strategy, runs campaigns and promotes our special events. You eat with your eyes first, so she makes sure that the photography and graphics for our accounts are at a high standard.


Who manages your social media accounts? How much time do they dedicate to them?
Our social media account is managed by Atlanta Bell Creative. Atlanta is a freelance food photographer and social media manager who started her career in social media by working with us. For each restaurant she dedicates a half day per week for strategy, sometimes more during peak times, and she always has her eye on the channels as community engagement is a big part of her work with us. She takes photographs every quarter and we also send her images of specials and day to day happenings to keep her in the loop.


How has social media impacted your business?
I don't think you can really tell if you are getting bums on seats generally but when it comes to promoting events such as our Vegan Feasts at Rumi or the footy finals at Moor's Head, there is definitely a positive response that comes from targeted social media posts or campaigns.


What trends have you noticed online this year?
We have noticed that Veganism is much more popular now than it was five years ago, especially on Instagram which is great because we have a lot of vegan friendly dishes. This has led us to continue running our vegan events as they are always so much fun for us and for our diners.
We have also noticed that locally distilled spirits are having a bit of a moment which prompted us to include some of our favourites like Four Pillars Gin and Starward Whisky.
In saying that, serious non-alcoholic drinks are also very fashionable online which has led us to really up our mocktail game. People appreciate it when they see us going to great lengths to provide a non-alcoholic alternative that they can really enjoy.


Over your career, how you seen the tastes of Australian diners changed and evolved?
It has been an incredible change. There are about a million more restaurants for starters.
I think the biggest change that has happened has been the emergence of fine casual eateries. In my opinion, Ladro was the pioneer of this. The service had come from fine dining venues and the new approach to Italian cuisine by Chef Rita Micali was a real inspiration. She dared served cauliflower simply on a plate.
* When Rumi first opened, the guests often needed to be coached into sharing the dishes at the table. This has become a pretty standard part of the dining culture these days.
*Vegetables have become an integral part of the modern menu as well as ethical provenance.
* And of course, digital media has had a major influence on the industry