Chef Jerry Mai: Giving Vietnamese food a good wrap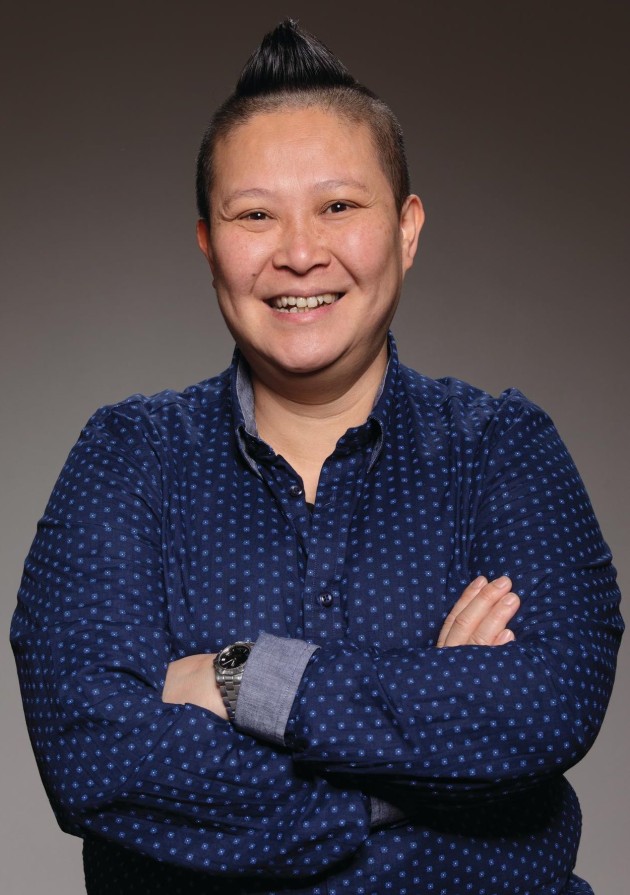 It's one of Australia's favourite stories – the refugee child who now runs her own business. But for chef Jerry Mai of Melbourne's Pho Nom and Annam, says Jill Dupleix, it's more about raising the game for Vietnamese/Cambodian food in Australia, one charcoal-grilled hiramasa kingfish and som la goat curry at a time.
"Every Asian parent wants their child to be a doctor or a lawyer," says Jerry Mai, her mohawk still bravely upstanding after three hours hovering over the charcoal grill. "But when I said I wanted to cook, my parents were okay with it. After several debates and a few lectures, that is."
She reckons it was their fault, anyway, for being such good cooks. After three years in a Thai refugee camp, her Cambodian-born father and Vietnamese mother arrived in Brisbane in 1984, and opened an Asian restaurant. Mai was just six years old, but wanted to help by doing the dishes. "I had to stand on a crate to get to the sink," she laughs. "I remember the noise and the smells of the kitchen. That's where it started for me."
Red Rice in Fitzroy was her first attempt to take Vietnamese food out of its cheap-and-cheerful ghetto in 2000; but it wasn't until she travelled the world and worked with the likes of Rainer Becker at Zuma and David Thompson at Nahm in London, that she really 'got it'. "Here's this white guy (David Thompson) saying, 'Who am I to change a thousand years of tradition?'" she says. "It made me reconsider how I was westernising my food, and go back to what I knew."
With its neon signage, sparkling fairy lights, walls of mahjong tiles and smoky, sizzling, charcoal-based open kitchen, Annam is an homage to the hot, sweet, sour, salty Vietnamese-Cambodian food she grew up with. "It was a massive risk, because we put all our money into it," she says. "And cooking with charcoal is a whole new learning curve." Opened in October 2017 with business partner Rani Doyle, it has a strong focus on great produce such as Warialda beef, and cheeky riffs on tradition, such as the in-demand, waffle-coated fried ice-cream.
While it has all been a hard slog, Mai counts herself lucky she can now teach, as well as learn. "It's our obligation, to teach our apprentices what we know," she says. Her advice for young players comes from her own 'all-or-nothing' attitude. "Don't spend all your apprenticeship in one place, move around and learn new things. Take time and travel. It moulds and shapes you as a chef. Work out what you want and go after it really hard."
Her next challenge, with partner Eliza pregnant with their first child, is becoming an 'Asian parent' herself. So, what will she want her own child to grow up to be - doctor, lawyer or cook? "Cook, I hope," she says, laughing. "It's so much more fun than being a lawyer."